These are 1:87 scale miniatures of the Tiny Houses from the book 101 Tiny House Designs: The Ultimate Collection of Tiny House Design, by Michael Janzen – a book of ideas and illustrations for tiny house dreamers.
Miniatures Currently Available
Browse Our Miniature Scale Model Shop
About the 1:87 "HO" Scale
The 1:87 is the same scale as HO Scale Trains. When selecting a scale, we wanted one that was common to the miniatures hobby market so that buyers would have access to a vast selection complimentary models like furniture & landscape. This allows buyers to easily find other miniatures to build scenes and furnish their 1:87 scale miniature tiny homes.
The roof and loft are removable to allow you access to the interior. The wheels are fixed and do not roll. Some minor details are different from the house pictured in the book to permit it to be 3D printed.
Materials
These models are available in a a few different materials, each with its own properties and cost.
Strong & Flexible Plastic
Lowest Detail
Lowest Cost
Strong & Slightly Flexible Nylon Plastic
White in Color
Good for use as a toy
Frosted Detail Plastic
High Detail
Medium Cost
Paintable
Can be Brittle
Translucent in Color
Good for use as miniature scale model
Frosted Extreme Detail Plastic
Very High Detail
Higher Cost
Paintable
Can be Brittle
Translucent in Color
Good for use as miniature scale model
Browse Our Miniature Scale Model Shop
Photos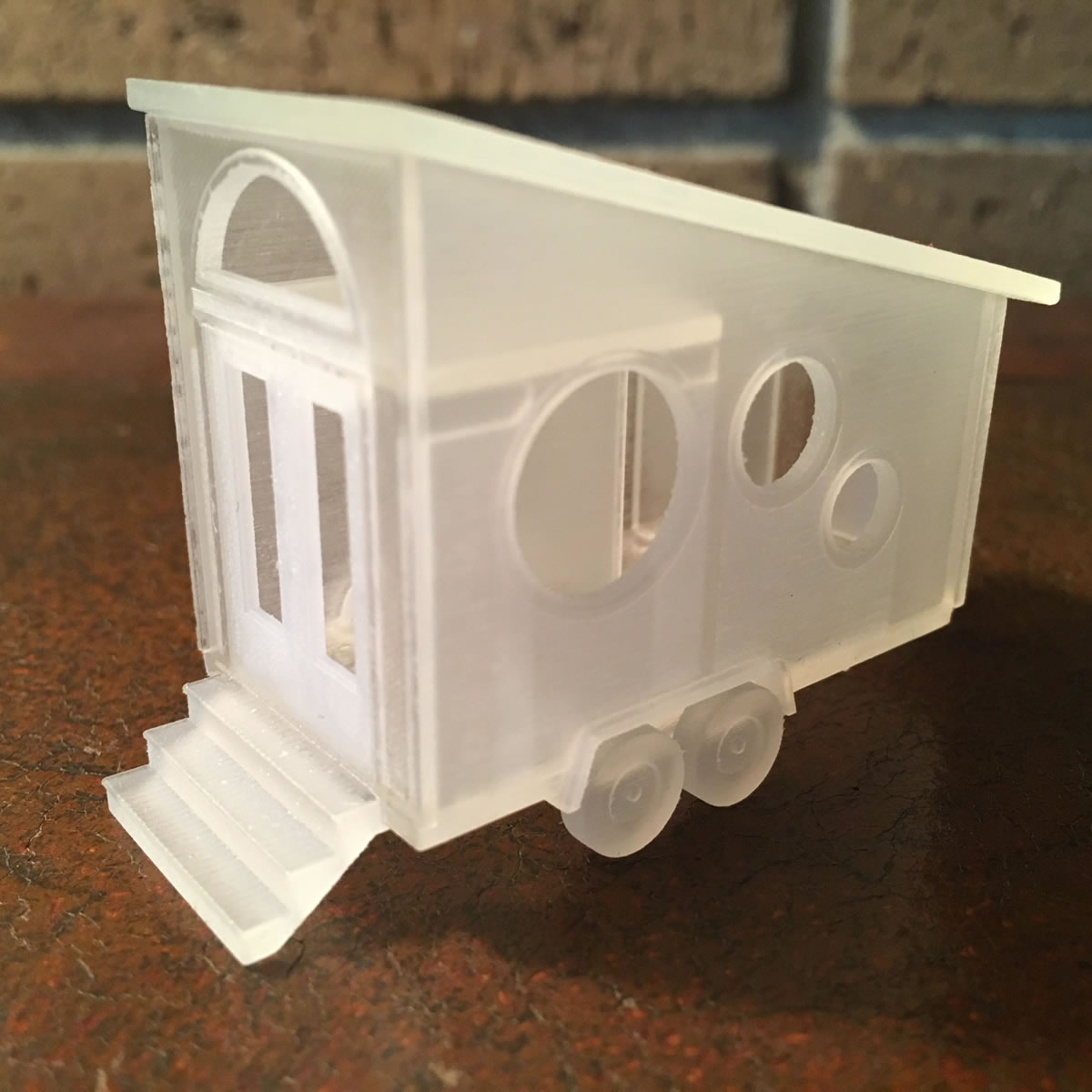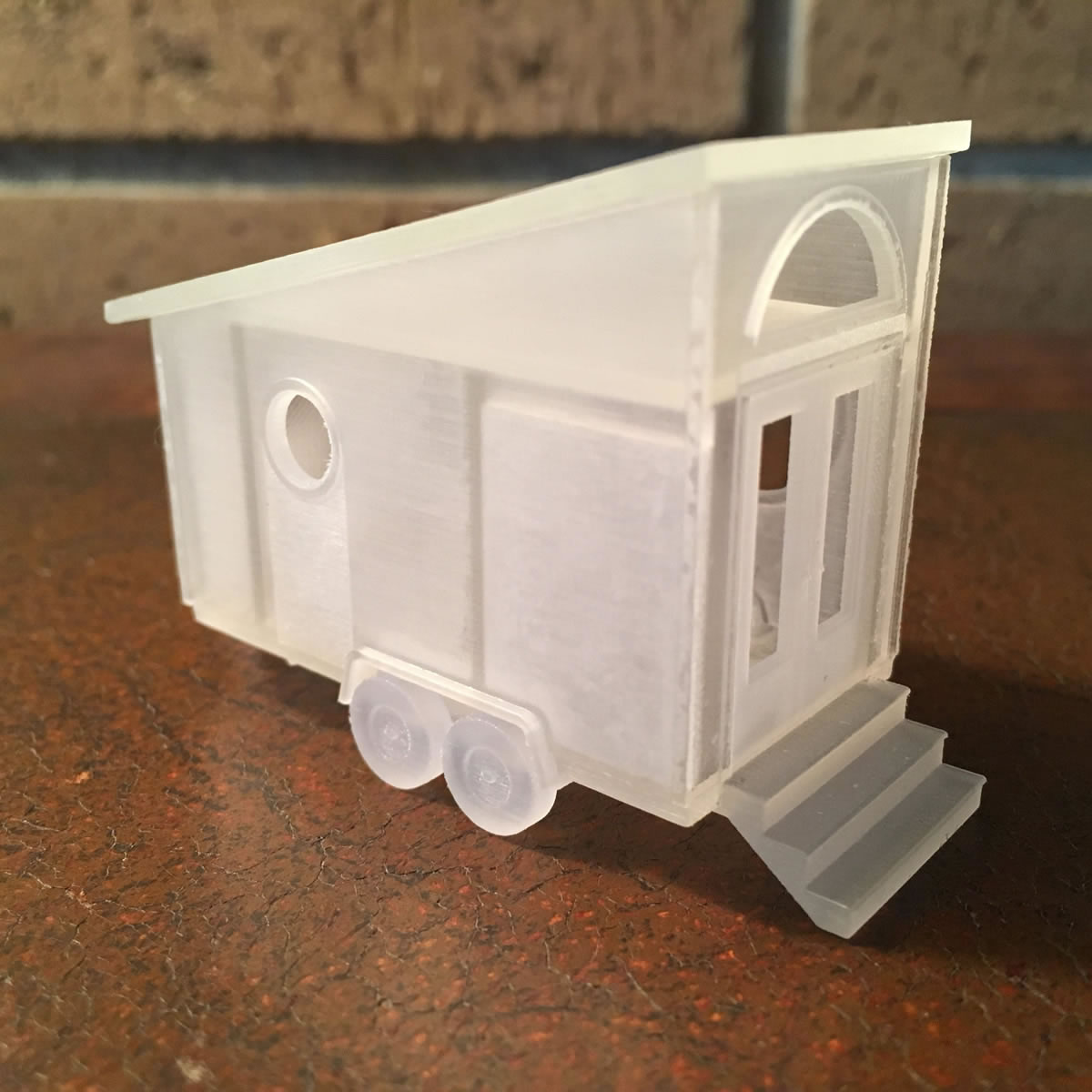 Browse Our Miniature Scale Model Shop