RV's are known for fabulous features that allow you to experience the outdoors in the most comfortable manner possible. One such feature is an RV ladder. Whether you want to take your telescope to the roof to observe the stars or simply need to do some regular maintenance, having an RV ladder that is dependable, sturdy, and strong will make your life a lot easier. Not only are the safest ways to get to the top of your RV, but some can offer additional features such as added storage.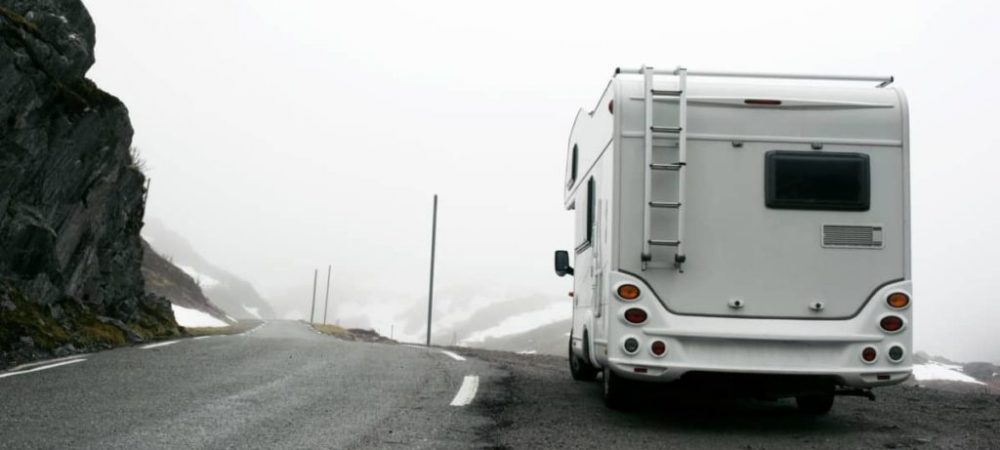 Source: lifeonroute.com
Buying Guide
How do you know what to look for in an RV ladder? For starters, you will need to consider the following:
Look for a durable construction: You will want an RV ladder that is durable, rust-free, and lightweight. The material used will dictate the life of your ladder as well as the overall weight it will add to your RV. Typically, RV ladders are made out of an aluminum alloy.
Know your needs: Most RV ladders are installed directly onto the outside of the RV. However, some RVs either can not support this or work better with a telescoping or collapsible ladder that you store inside the vehicle. Chair and bike rack ladders are also good for RV's that need additional storage.
Ease of installation: Whether you are looking for a collapsible ladder or an attached one, consider the level of difficulty with set up and installation. Do you have the right tools to do it yourself, or will you need a professional?
Safety features: Know the safety features of your RV ladder, including weight capacity, step widths, climbing grips, retraction and extension capabilities, etc.
Buying Recommendations
Budget RV Ladders
Check out our top picks for the best budget friendly RV Ladders.
1. Surco 501L Universal Motorhome Ladder –
Editor's Pick
For an easy to install and well-priced ladder, the Surco 501L Universal Motorhome Ladder is a great option to go with.

2. Luisladders Aluminum Telescoping Extension Ladder
Premium RV Ladders
Take a closer look at our premium pick for RV ladders.
1. Ohuhu 12.5 Ft Aluminum Telescopic Extension Ladder –
Editor's Pick
The Ohuhu brand offers everything you need and more in this telescopic ladder. When it comes to premium tools for your RV, Ohuhu has a reputation for premium quality.

Outdoor RV Ladders
Looking for a durable outdoor RV ladder? These top-rated ladders are excellent options.
1. Stromberg Carlson LA-401 Universal Exterior RV Ladder –
Editor's Pick
2. DELXO 12.5 Aluminum Telescoping Extension Ladder
Other RV Ladder Attachments
Take an in-depth look at some other RV ladder attachment options.
1. Stromberg Carlson LA-460B 60" Black Bunk Ladder –
Editor's Pick
An RV ladder has plenty of uses on the outside of your vehicle, but what about the inside? For something as daily as getting to the top bunk, a ladder like the Stromberg Carlson LA-460B Bunk Ladder is a dependable ladder to invest in.

2. Swagman Ladder RV Bike Rack
3. Stromberg Carlson LA148 Universal Outdoor Ladder
Final Thoughts
RVs were designed to get you outdoors and closer to nature. Having an appropriate RV ladder for your specific needs will allow you to do just that. But before you go out and purchase the first RV ladder you see, be sure to recognize the purpose it serves and whether or not that purpose would be beneficial to you the next time you are on the road.
Do you have any experience with any of the ladders that we have listed above? Be sure to let us know in the comment section your thoughts. We hope that our list has helped you in narrowing down your options for your next RV ladder or RV ladder attachment.
Last update on 2023-12-06 / Affiliate links / Images from Amazon Product Advertising API