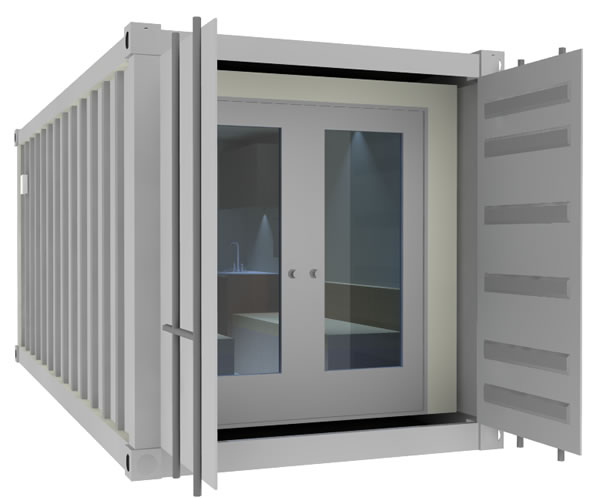 I've been playing with a SketchUp plugin called Podium V2 that helps you make more photo realistic images of your SketchUp drawings. I'm just getting my feet wet with this sort of thing but so far I've been very happy to find how easy it is to make slick looking images.
SketchUp is a free download and Podium gives you a 30 day free trial. Both work on Windows and Macintosh so it's free to take it for a test drive. So if you like to draw and you've not explored drawing in 3D be sure to explore SketchUp.
So far it seems that the main trick to making these 3D drawings look more realistic is to add light sources to your drawing. The textures, reflections, and transparencies also make a big impact but the light sources are the key. Inside SketchUp alone you can turn on and off shadows to simulate the sun but that only helps a little. Podium lets you add light sources inside the drawing which makes the rendered output look far more real.
As I learn to use Podium better I'll post more details and how-to videos. Until then feel free to play with the original SketchUp file of this 20-foot shipping container house and take a look at these rendered images.