You might recall that I posted a design concept a while back for an ultralight teardrop shaped tiny house trailer that could theoretically be pulled by a bicycle. Shortly after posting the idea I was contacted by The PVC Bike Guy who wants to build such a trailer. In fact he wants to build one out of scrap PVC pipe and reclaimed building materials. So I've been spending some time noodling over how I might approach such a design challenge and this is what I have come up with.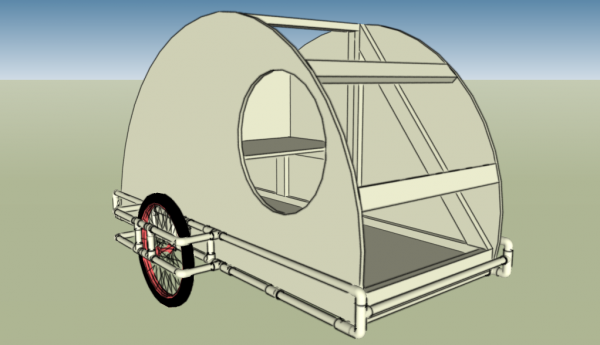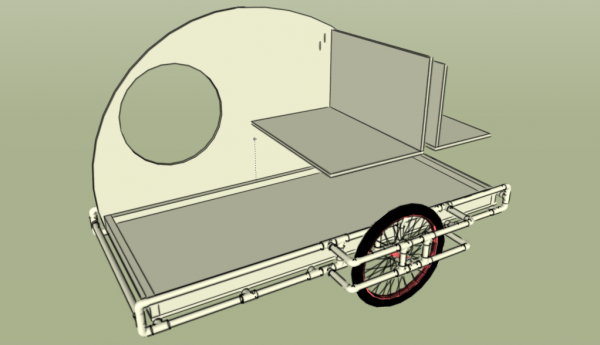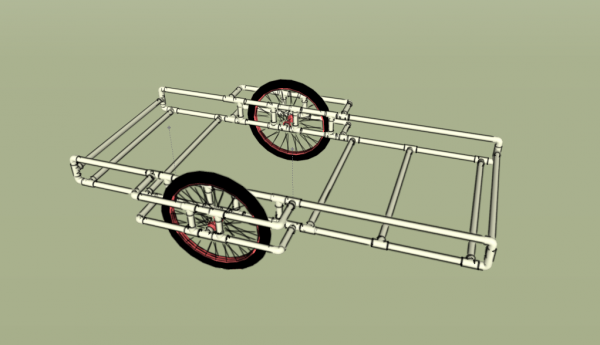 As you can see I'm not quite done but the trailer design is ready for a professional review by the PVC Bike Guy. I'm thinking that the shell would be made from 2x4s, plywood, and low-voc foam panels. The curved roof would need to be built-up from layers of thin plywood and foam or foam and fiberglass. Actually if fiberglass were used the entire exterior could be covered which would add a lot of strength to the shell too. I'll keep working on the details and as always incorporate feedback as it arrives.
Below is one more illustration that shows the PVC pipe trailer frame in finer detail. For those of you playing with Google SketchUp here is the bike teardrop trailer downloadable file.