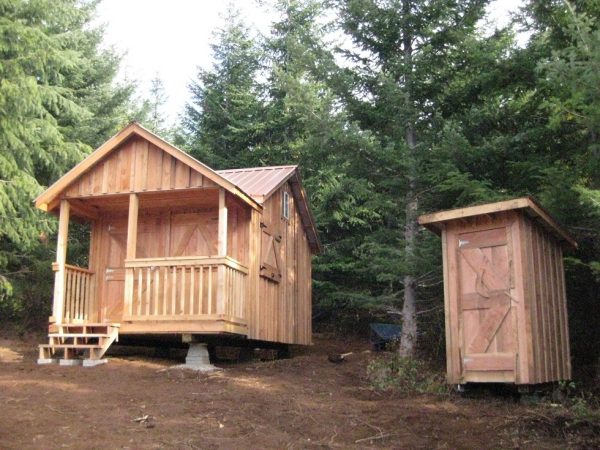 Rough Cut Sheds is a small company in Yelm, Washington that literally uses rough cut board & bat siding on their structures. They can build tiny structures up to 200 square feet and deliver them to your property in most parts of Washington, Oregon, and Idaho.
What impresses me about the houses, cabins, playhouses, barns, etc, that I see on their website is the diversity of buildings they have made. While the aesthetic seems very consistent it sounds like they're happy to build to their customers specifications. So if you have an idea and need a builder in the Pacific Northwest these may be some people to considering hiring.
To see more visit the Rough Cut Sheds website.