Klein, a prefab-housing startup, had on of the world's leading architectural firms design this tiny house concept. It's located in Upstate New York and is comprised of 100% recyclable materials. It gets it's electricity from the sun and heat from a tiny Morsøe wood stove. It was designed by the architects at BIG (Bjarke Ingels Group), who recently released these photos.
It's called the A45 and is inspired by a traditional A-frame cabin, with a modern Scandinavian personality. It's just 180 square feet inside, but completely customizable. The interior walls show their minimalist framing with a layer of natural cork sheathing for insulation and wall finish.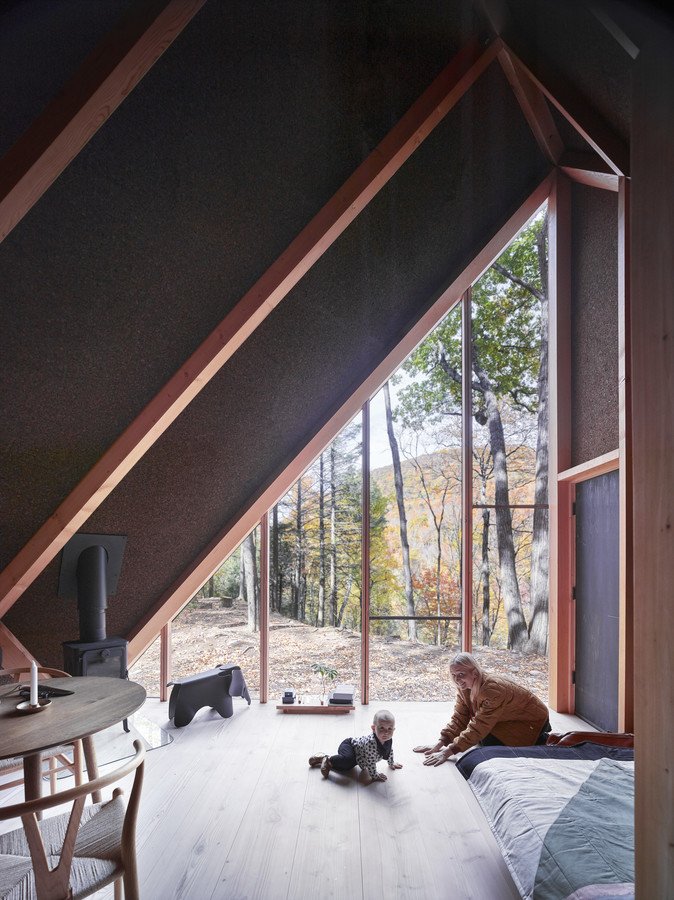 Klein was founded by designer and interior architect Soren Rose. Klein's goal is to develop diverse tiny house concepts designed and built by leading architects and manufactures and then delivered anywhere in the world with a 6 months lead time. We're looking forward to more from this tiny house start-up. Visit the Klein website to sign-up to receive updates.  Photography by Matthew Carbone via BIG.
Spacious Interior is just 180 square feet.
Detail of the micro kitchen.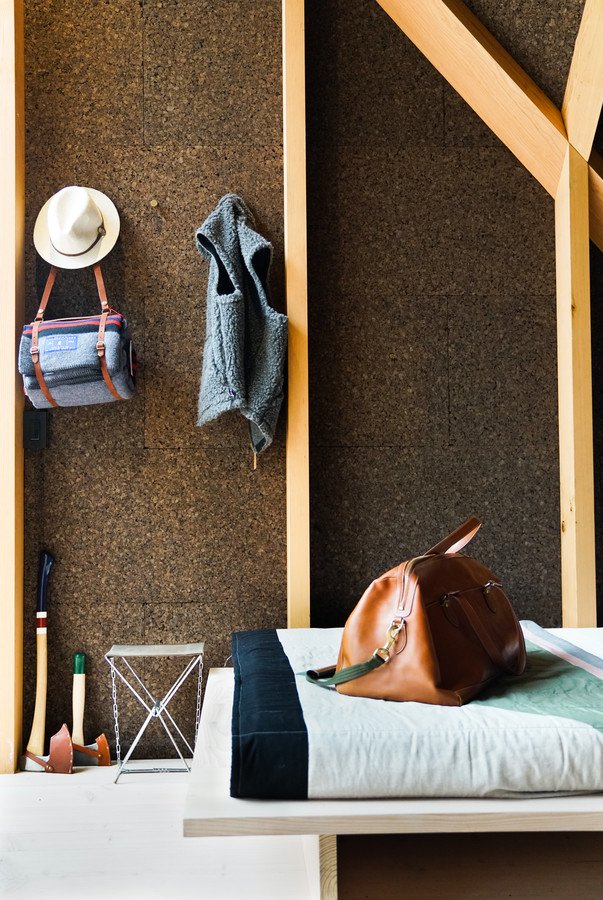 Detail of cork walls.
Bathroom uses wood extensively.
Another interior view. Notice the Morsøe wood stove under the steeply sloped ceiling.
Beautiful property in Upstate New York.
Perfect prefab tin house for a weekend retreat. Love the modern Scandinavian style. The black exterior should help it disappear in the woods.