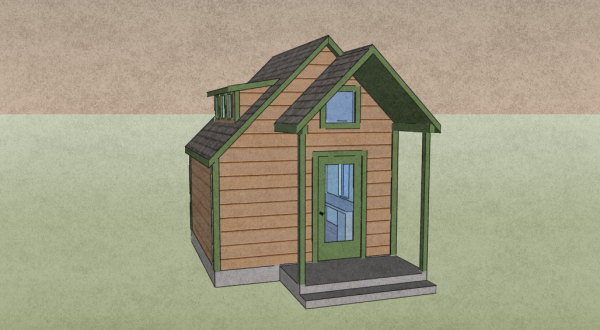 Alex at Shedworking recently left his garden shed office behind when he moved. After settling into his new place he then invited people to submit ideas and designs for his next shed. Of course this sounded like a lot of fun to me so I fired up Google Sketchup and my imagination and got to work. This is the design I landed on, simple and functional.
It measures 12′ by 12′ and has a 4′ by 8′ porch. Notice that the side walls are not the same height which gives the roof a little bit of a asymmetrical cottage look. The steep 12/12 pitch also provides a very high ceiling and to bring in more light into the interior I added a little shed dormer on one side.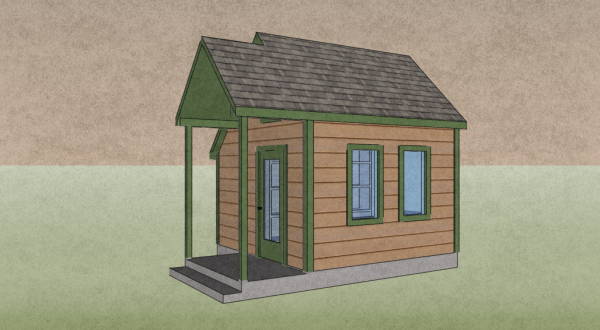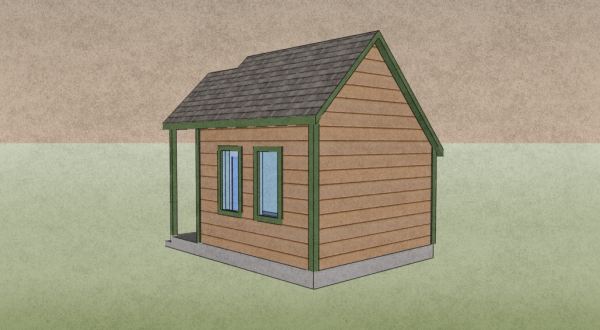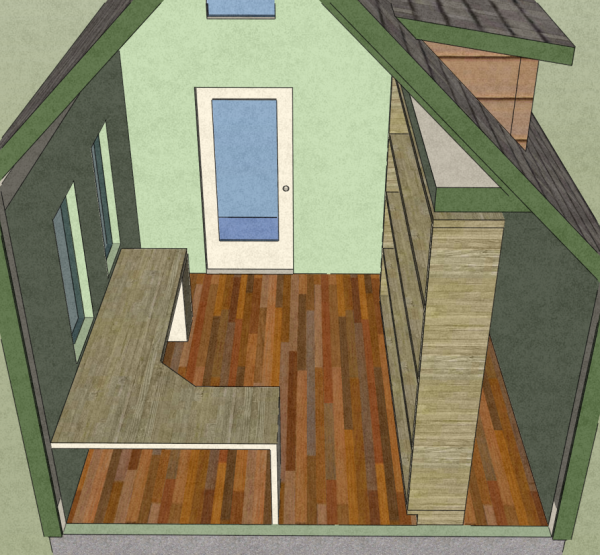 I think the interior meets the requirements he laid out too. Just to recap, here's what he said:
1) It must be big enough for a freelance journalist to work in, as well as storing lots of books, a cider press and some boxes of stuff which should really be in the house
2) It should be reasonably eco-friendly
3) It should be unique (see the Heath Robinson inspiration above)
The large bookshelf would provide quite a bit of space for his library while hiding a storage space wide enough for the stuff that doesn't fit in his house. His cider press could sit just inside the door. I'm not specifying any particular building materials so this could be built with whatever green building materials are available or desired.
I didn't want to design something crazy for this because it just seemed like a garden office should blend into his new neighborhood and a more traditional cottage look would do that. But in all honestly I have no idea what his house or neighborhood actually looks like… so I'm probably just projecting what I would like in my backyard. 🙂
Anyway this was fun and if you want to take a closer look at the Google SketchUp file you can download it here… enjoy!