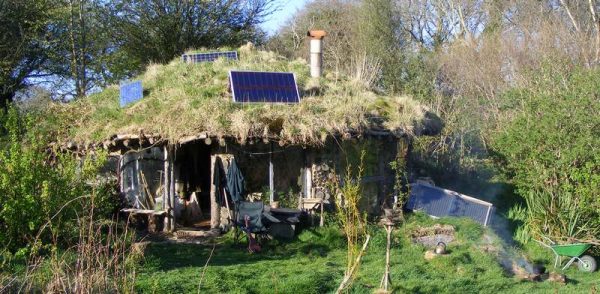 Oliver Swann, the fellow behind NaturalHomes.org, sent me news today about progress at Green Hamlet, an ecovillage under construction in Pupki, Poland. They have planning permission to build four buildings but the best news is that tiny homes under 35 square meters (376 square feet) can be built without official permission. The larger buildings will serve as the shared spaces (main house, barn, meeting hall and workshop). The smaller buildings will be constructed using natural building methods like cord wood and straw bales.
In July 2010 four 5-day construction workshops will be lead by Tony Wrench. You can see the natural houses Tony builds on his website, That Roundhouse. Below is a short video that shows the step-by-step construction of a cord wood roundhouse with a reciprocal roof.
While cord wood roundhouses don't suit all aesthetic tastes they are a remarkable example of truly sustainable architecture and that a home can pretty much be built out of anything. For more information about the upcoming workshops visit the Green Hamlet website. Thanks for the tip Oliver!