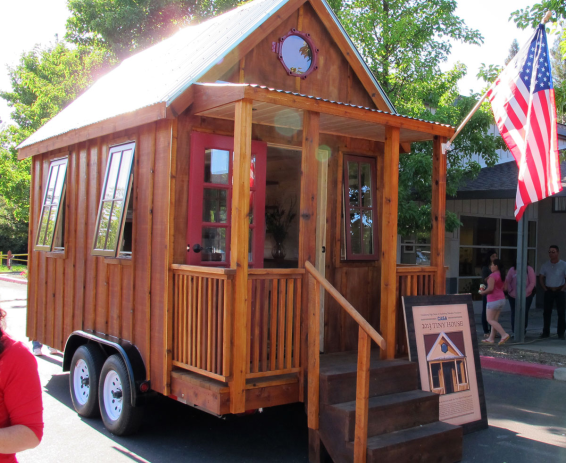 Students at Healdsburg High School in California have built a tiny house from plans donated by the Tumbleweed Tiny House Company and modified by Quattrocchi Kwok Architects. The house will be on display on the Healdsburg Community Church campus, at 1100 University Ave., from 9 a.m. Saturday, July 13, 2013 until 7 p.m. Sunday, July 14, 2013.
Businesses and families in Healdsburg banded together to provide the materials and expertise to the students when needed. The house will be sold as part of a fund raising effort. Details about the sale will be available during the open house.
Learn more about this tiny house.
Read about another tiny house built by students and fund raising ideas for schools.