This tiny house definitely deserves a double-take – there's a lot going on here and it's all amazing. It's 22-feet long and 13′ 5″ tall.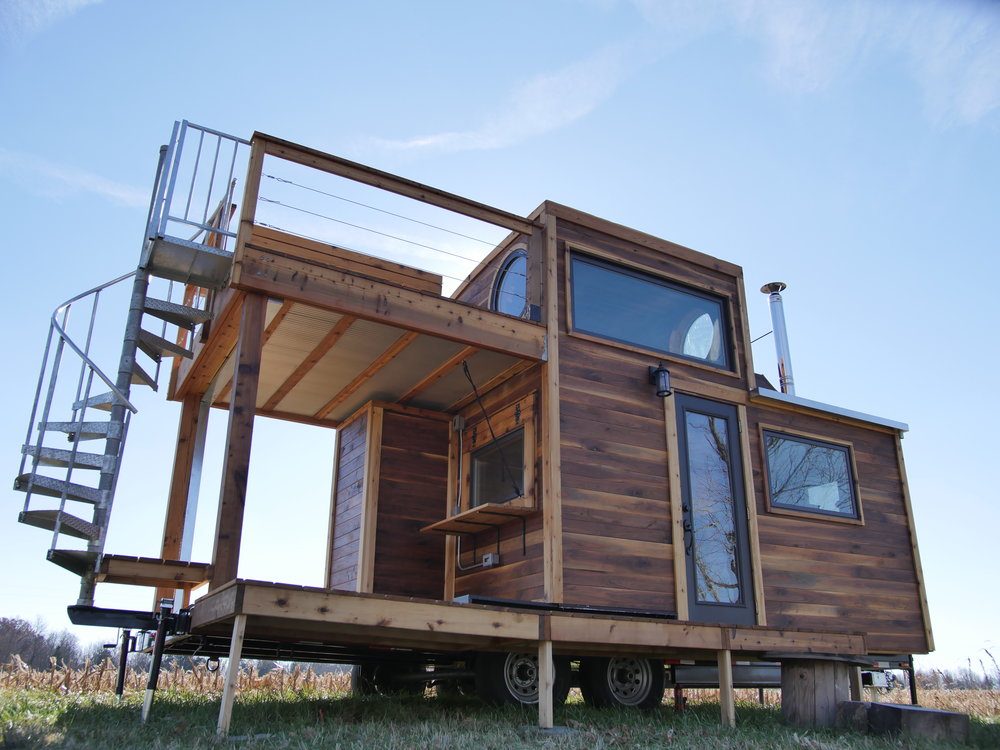 I'm not sure which exterior feature is most prominent, the large covered porch, the spiral staircase, or the complex curved roof. There's also an outdoor soaking tub hidden behind a secret door. I'm still looking for that secret door in the photos.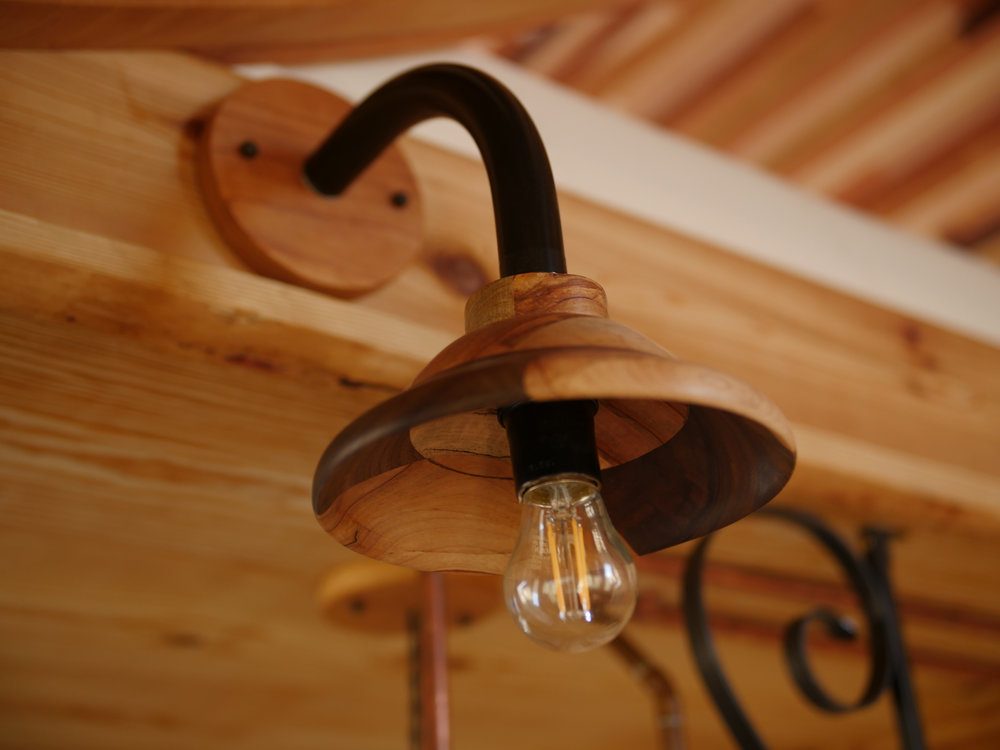 The plumbing fixtures are crafted from soldered copper pipe.
The house was commissioned to be a family vacation home and was designed around a heirloom whisky still – which is hidden inside a copper-topped table topped by a tiny wood stove.
Up in the loft is a kingsize bed flanked by portholes and a large 6-foot opening window.
Carpenter Owl builds custom homes in Bloomington, Indiana. Each home they build is unique and made from natural materials. To learn more visit the Carpenter Owl website.
Photo credit to: Carpenter Owl