A blank piece of paper can be intimidating – or inspiring – depending on your point of view and available tools. The stencils shown here make it easy to draw tiny house designs on any kind of paper… blank paper, or graph paper.
In the video below I should how you can use the preset wall sections of the exterior stencil to quickly map out the outline of the house, and then using the interior stencil draw the floor plan. Drawing tiny house designs this way is a lot of fun, and you can work-through a lot of ideas quickly.
The stencils are made specifically for tiny house design, and are only available from us – at TinyHouseDesign.com. Currently we're running a Kickstarter campaign to kickoff the manufacturing of these stencils. Learn more about the Tiny House Design Stencil Kickstarter Campaign.
The interior Stencil has what you need to draw a floor plan and some interior elevation elements. Below is a diagram showing the shapes found on the stencils. The actual stencil is 7-inches square and precisely laser cut from 3mm thick clear acrylic. The scale is 1/4″ per foot, which is a common standard for architectural drawings.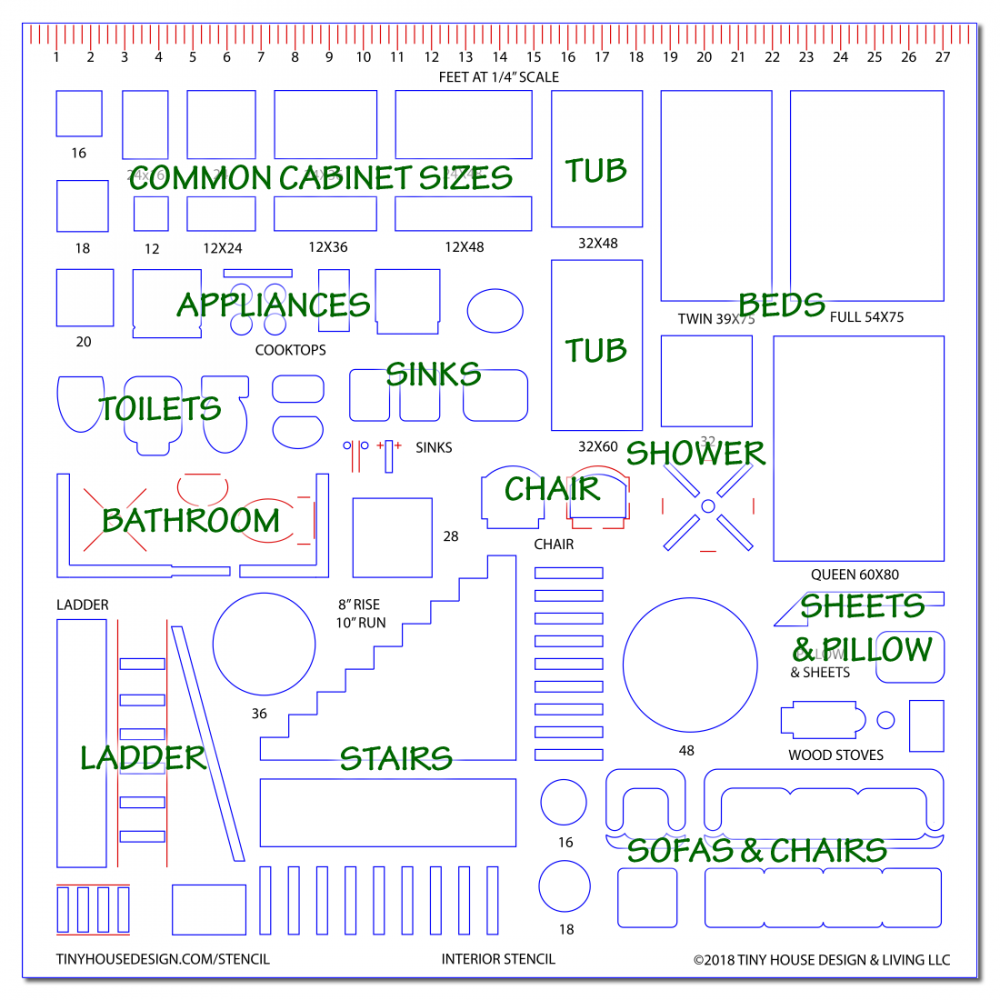 The exterior stencil (below) has the shapes needed to draw the walls, doors, windows, trailer, and roof. The common end walls allow you to quickly add bump-outs and entries to your design. The roof styles are good for cross sections and elevations. The window guide helps you accurately draw most common window opening sizes.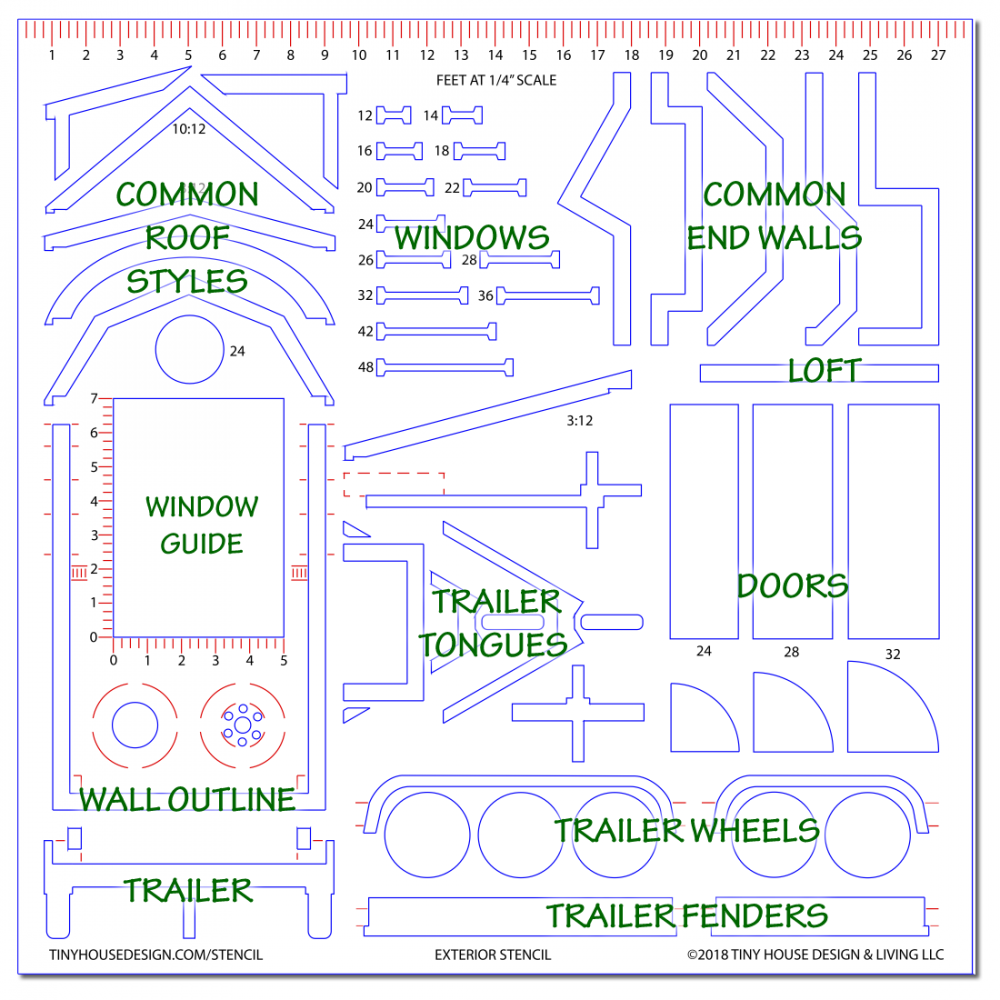 Backers of the Kickstarter campaign will be the first to receive the stencils. To get the best manufacturing price we have to order in volume, so we've set a pre-sales goal on Kickstarter to achieve this.
If these stencils look like fun to you, we hope you'll consider backing this project. Learn more about the Tiny House Design Stencil Kickstarter Campaign.