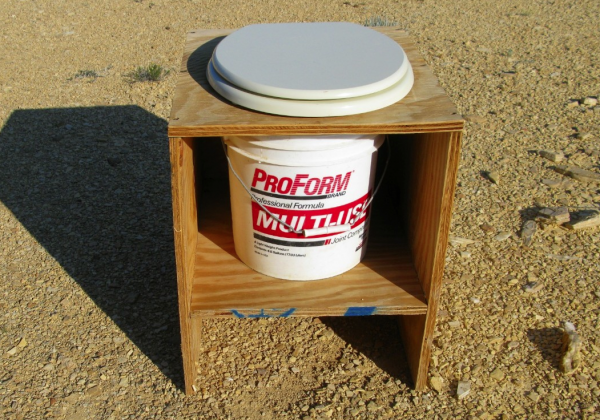 I posted the story of Little Fort Repose last night and then had a conversation with Heather via email about tiny house plumbing. Her questions hinge around how to adapt RV water storage tanks (potable, grey, black) to a tiny house. It then occurred to me that we might be able to shed some light on the topic by asking folks to share their tiny house plumbing experiences with us here in the comments of this post.
Have you tackled tiny house plumbing? Can you help point Heather (and other tiny house owner-builders) in the right direction? Thanks!
Photo credit to John Wells. It's the facilities at The Field Lab.