More and more individuals are enthusiastic about participating in nude camping, a relatively new phenomenon. Nude camping, as the name indicates, is spending most of the day outside in the elements while wholly exposed to the elements.
When it becomes dark and chilly, though, most individuals wear clothing.
As a beginner nudist camper, it may be exhilarating to leap straight into the fray. Understanding the dos and don'ts of naked camping is essential before you go any further.
This article will cover all you need to know to get the most out of your nude camping experience.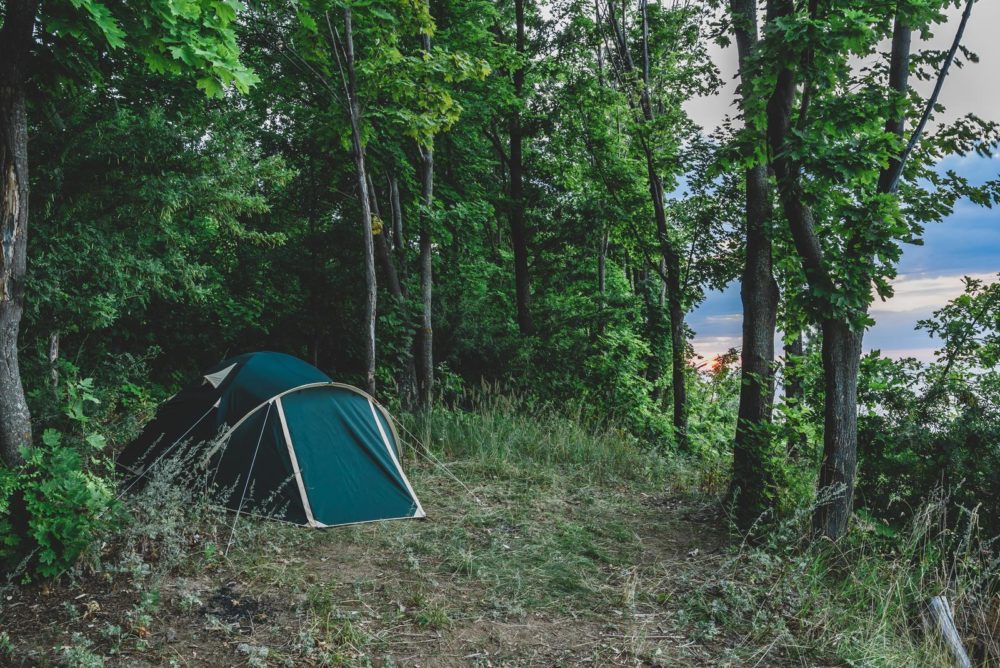 Why Do People Love Nude Camping?
Being naked in the great outdoors may provide a profound sense of personal liberation. You'll have the opportunity to bask in the warmth of the sun's rays on your skin. It is no wonder that many people are enjoying and embracing nude camping. Camping naked near the ocean or a lake is liberating and has many benefits.
Having a sense of freedom
Most people who go to a nudist resort or tent and RV sites do so because they love the freedom that comes with being able to experience life in its most basic form. The freedom provided by nudist camping is unrivaled.
You can appreciate nature in your natural condition, free to wander, swim, and interact with others. Here, you will meet individuals from various walks of life who want to be themselves without judgment.
Forming lifelong friendships
Getting to know like-minded people from all walks of life is a big perk of nude camping. You may organize future nudist holidays with the new acquaintances you have made and enjoy the days exploring hiking trails or nature.
Your self-esteem may improve
As you get more adept at camping in the buff, you may notice an improvement in your self-confidence as you no longer feel the need to hide behind layers of clothing. As time passes, you'll become used to letting others see you in your most authentic form.
It's also possible that you'll become more tolerant of your body and let go of any perceived defects. Being around so many completely exposed individuals will make you more aware of just how diverse the human body is.
You'll get a boost in vitamin D
Vitamin D may slow down the aging process and give your skin calcitriol, which is essential for healthy skin. Calcitriol may aid in the repair and growth of your skin cells, allowing you to keep a healthy look.
Social barriers are broken down by naked camping
It's safe to say that naked camping dissolves social boundaries. They're more inclined to talk to people with diverse income levels or who come from different backgrounds. People can't hide behind brand names or make snap judgments about someone's character based on what they're wearing, just like when you're naked.
Where Can You Go Nude Camping In The U.S.?
Join the AANR before nude camping
It is essential to remember that most nudist campgrounds demand that guests become members of the American Association for Nude Recreation (AANR) before they are allowed to set up a tent or participate in any activities offered at the campground.
The membership price of $64, which allows you to receive the AANR newsletter and other perks, varies greatly depending on the kind of membership you desire to buy and can be found here.
After becoming a member of the organization, you can camp at any linked campgrounds if you want. Overnight camping prices start at $20 per tent each night, comparable to what you'd pay at a regular campsite.
Plenty of campgrounds welcome RVs and provide hookups for water, electricity, and sewer. The months of April through October are the regular camping season. People who prefer to expose all of their skin are welcome at many parks in the United States.
Nudist resorts, campgrounds, or beaches?
Many states include year-round or seasonal nudist resorts and campgrounds. Those in colder areas are seasonal, while those in warmer climates are open all year. So, what are your options?
Adult-only Campgrounds
Adult-only campsites are those that only allow guests who are at least the age of eighteen (18) or twenty-one (21) to stay. Even as visitors, several of these adult-only campgrounds will not accept anybody under the age of 18. Adult-only campsites are becoming more popular in the United States because they allow adults to relax and connect with other adults who like camping or RVing. Some cater to those over the age of 50 and the elderly.
Many adult-only campsites provide RV connections in addition to tent camping spots; however, amenities vary from park to campground. Lounges, golf courses, and other recreational facilities may be available at particular adult-only campsites.
Clothing-optional RV parks and Campgrounds
Clothing-optional implies exactly what it sounds like: you are free to go without it. A person can go completely nude, be partly nude, or fully dressed. For many first-timers, the concept of utter nudity might be a little intimidating. Clothing optional campgrounds is a way to ease into being fully comfortable in your birthday suit completely.
The Shangri La Ranch, located in Phoenix, Arizona, is a great example of a clothing-optional resort. They are not just a resort but also a family-friendly RV park and campsite. You will find the Shangri La Ranch on the AANR website, which has RV sites with full hookups, vacation rooms, and fully furnished cabins.
Nude Resorts
While many people think of nudist resorts as only available to those with a passport, there are quite a few venues where you may be naked among strangers without leaving the country. Therefore, you should go to any of the most lavish resorts in the United States that allows guests to remove their clothes and enjoy the sun without worrying about getting tan lines.
You'll discover that 5-star nudist resorts are pretty similar to luxury hotels in that they provide a wide variety of activities. Relax at Colorado's hot springs, participate in a partner exchange in Tennessee, or go hiking in California while on vacation. It's never been simpler to get undressed in the United States.
What are the U.S. states where you can go nude camping?
Being nude in public is only permissible in some states and under specific conditions in the United States. However, in most countries, there are only rules governing indecent exposure of specific body parts.
There are plenty of nude campgrounds, resorts, and RV parks spread across the 50 states, like the Blue Lake Resort campground located in the Rock River Valley of Northwestern Illinois, Hidden Lake Resort in Florida, and Glen Eden Sun Club and Olive Dell Ranch in California.
Using the AARN's region locator, you can easily map out your next trip to a resort or a campsite across state boundaries.
Things You Need To Prepare Before Nude Camping
This may seem contradictory, but you will need to remember to pack the bare essentials even if you are going on a vacation where you will be naked.
Sunscreen: Given that most places where you may go naked camping are available only during the summer, sunscreen is a must-have for anybody going bare bum while camping. As a rule of thumb, avoid being burnt in areas of your body that haven't been exposed to much sunlight.
Towel: Nearly every clothing-optional RV park has the rule: always have a towel with you. You don't need it to cover you up; you need it to sit on, and it's strictly for hygienic reasons. Sitting on a towel reduces the risk of disease transmission and enhances the hygiene of the nudist campsite.
Shoes: For those who cannot wear clothes, flip-flops are a terrific alternative for footwear when lounging at the swimming pool. Bring your hiking boots and socks if you want to go hiking. Nude recreation activities like tennis and other sports that need shoes are required at most resorts.
Hats: Hats are a must, too. Even with sunscreen, you will most likely want some shade to protect your head and face from the sun's rays when naked camping since you will spend a lot of time outside.
Understand the rules and restrictions
It's important to know that although some nudist campsites don't need clothes, others do. So, if you're new to nude camping, it's a good idea to inquire about this restriction with the campsite before arriving.
It's up to you how much or how little you do at a self-catering resort. However, if you want to dine at a resort restaurant for breakfast or dinner, you'll likely need to dress up. However, even if you're staying at a nudist hotel, there are moments when you'll need to be dressed up. You should dress as you would for a textile restaurant if you go to this one.
Several private resorts have regulations in place regulating genital piercing. If you want to attend a naturist event, make sure you know the restrictions regarding personal belongings and what you can and cannot bring with you in advance.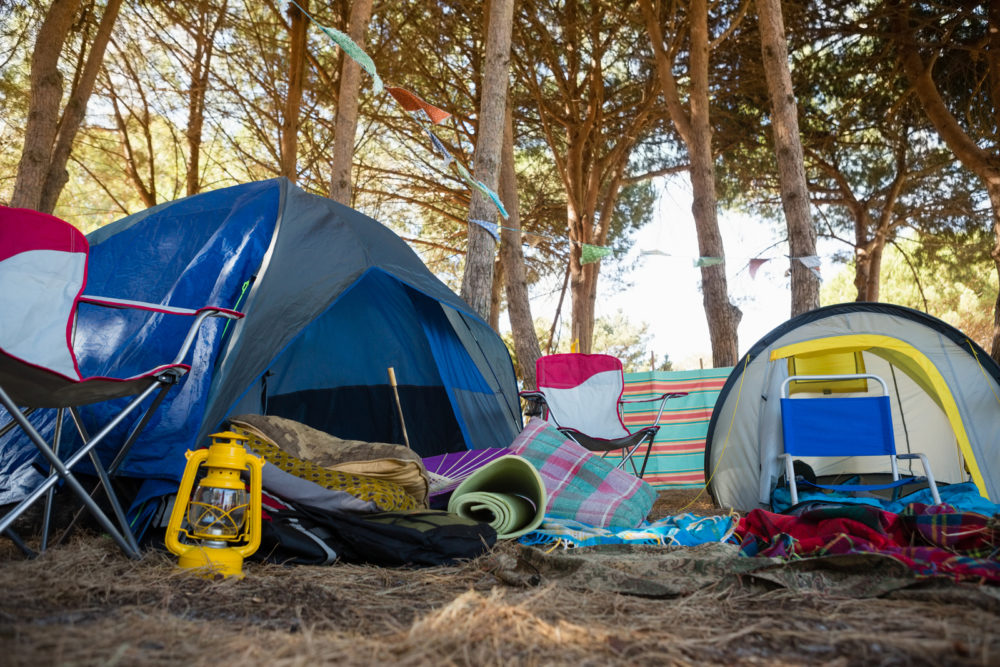 Best Nudist RV Parks And Campgrounds In The U.S
Emerald Lake Naturist Resort, Texas
$20- $35 per night
Camping at Emerald Lake Naturist Resort is the best option for a spectacular nude camping vacation in Yarmouth, Maine. Tennis courts and an outdoor pool are just some of the amenities available.
White Tail Resort, Virginia
$20 – $65 Per Night
White Tail Resort is one of the top nudist resorts for relaxing and being one with nature, featuring hiking paths, fishing ponds, and volleyball courts. The White Tail Resort attempts to offer a safe and peaceful experience for all of its visitors, whether they want to stay in their interior hotel rooms, pitch a tent, or bring their RV.
The Olive Dell Ranch, California
$25 – $65 Per night
Olive Dell Ranch is a leading family-friendly nudist resort in Southern California, offering camping, RV hookups, and rental cabins. Weekly entertainment includes comedy acts, nude beer miles, and polar bear swims. Nearby San Bernardino National Forest it's a one-hour drive from LA.
General Rules You Need To Know When Nude Camping
Even while nude camping provides a sense of freedom and relaxation, you must follow certain restrictions to enjoy a formal nudist resort, RV site, or campsite.
Make sure that you can camp naked. You can stay at a nudist campsite or visit a nudist beach, for example. However, you may be tempted to go nude in a secluded region when freedom camping, but you risk being arrested and prosecuted by the authorities if found out.
Always have a towel on hand. Most nudist campsites encourage you to bring a towel with you to use as a seat to maintain hygienic conditions.
Don't show too much PDA in front of strangers. Unless otherwise specified, public demonstrations of affection should be limited to brief embraces and kisses. Intimate conduct in public places is often frowned upon on nudist campsites.
Don't behave inappropriately. In most nudist campsites, it is against the rules to offer other people undue attention, and violators will be asked to leave immediately. Touching, looking, vocal, and nonverbal acts are examples of unwelcome attention.
Take your camera out of your pocket. Campers' privacy is safeguarded by prohibiting cameras in most nudist campsites, and specific campsites may require stickers for trailers to protect their smartphone cameras.
If you have any open sores, you are not allowed in a swimming pool or hot tub.
FAQs
Is camping nude legal in the U.S.?
While naked camping is permissible in certain areas, it is not permitted in others, such as a Forest Service campsite, which is well-established. Municipal, state and federal regulations determine where you are allowed to camp naked.
How many nudist camps are in the U.S.?
According to ANNR, there are over 180 nudist resorts and nude campgrounds across the country.
What is the difference between an RV park and a campground?
RV campsites resemble State and National Parks more, whereas campgrounds provide a one-stop shop for a wide range of needs; as many individuals as possible are targeted in their design.
Conclusion
Nude camping may seem appealing, but it isn't for everyone. As with any camping trip, it's essential to prepare ahead of time, gather all the necessary equipment and accessories, and work with your camping companions to determine who will be in charge of what tasks. If you prepare beforehand, you'll have fewer problems and be more comfortable on your first nudist camping vacation.