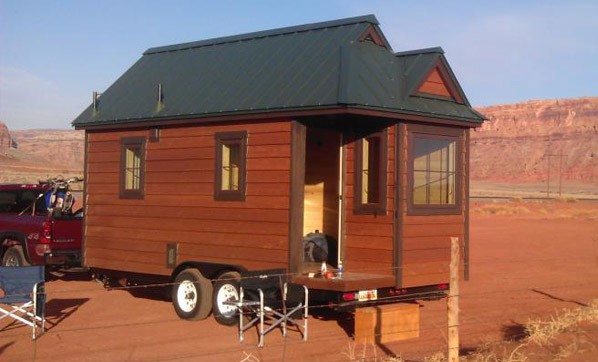 Open Trail Homes, a new tiny house company has been launched in North Salt Lake, Utah. They currently offer four models from 128 to 320 square feet.
All of the homes are built on wheels and the largest measures 12′ x 24′ – which would make it better suited for a semi-permanent installation since special move permits are typically required to move 12-foot wide trailers. All the others could be moved with a full size pickup truck. They are all equipped as RVs with electric & water hookups as well as built-in fresh & waste water tanks.
Three of their four models are designed with beds on the lower level and three have additional sleeping/storage space in lofts. LOW-E double pane windows and 12V LED lighting appear to be standard on all models.
I'm very impressed with the packages they've put together and suspect this company could become a leader in the tiny homes market. They also mention a larger parent company, but don't mention a name. I wonder if a large RV or home builder is testing the tiny house market waters with these homes. They appear to be highly refined and well sorted-out.
To get a look yourself visit the Open Trail Homes website and Follow them on Facebook.
Photo credit to Open Trail Homes.
Top: Blue Sky model, 165 square feet. Below: Blue Sky interior.
Below: Blue Sky Floor Plan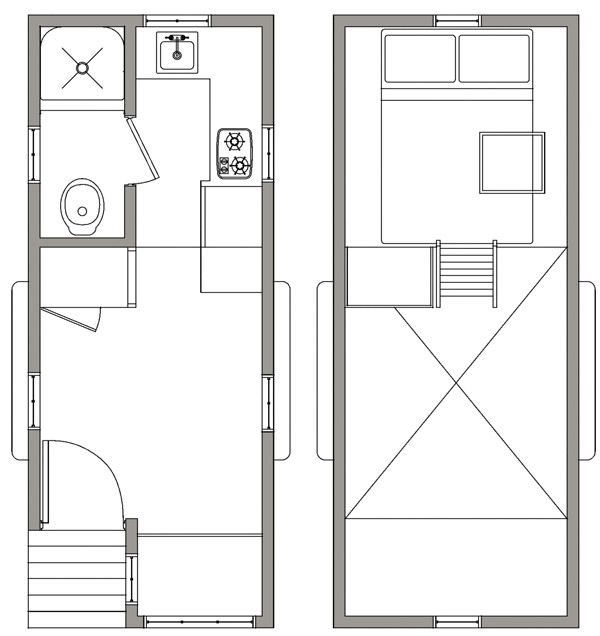 Below: Bunk House, 128 square foot model
Below: Bunk House interior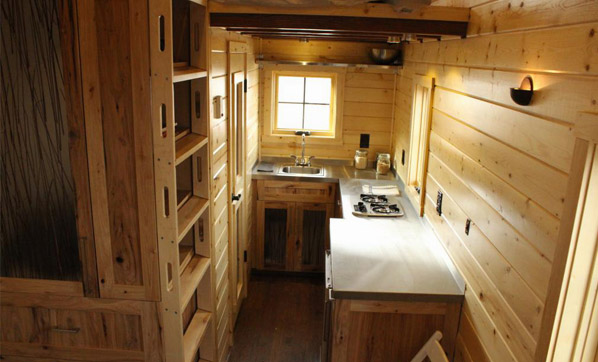 Below: Bunk House floor plan Below: Fieldhouse Floor Plan, 255 square foot model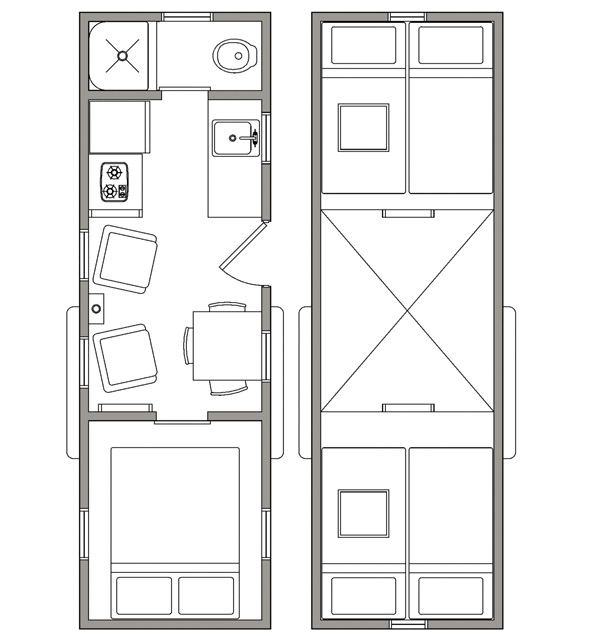 Below: Unita Floor Plan, 320 square foot model