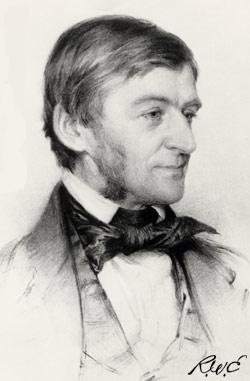 I'm almost finished writing a book myself, on simple practical ways anyone can improve their personal freedom, called Do It Yourself Freedom. While reading and researching I rediscovered Ralph Waldo Emerson (1803 – 1882), the American essayist, philosopher, poet, and leader of the Transcendentalist movement in the early 19th century.
His writings are now in the public domain and available online to read for free. You can often find his books in used book stores since they are often required reading in some schools. I first read Emerson in high school and college but back then it was just school work. I guess I'm old enough to 'get it' now.
The most interesting thing to me about the transcendentalist movement of the early 19th century and the tiny house movement today are the similarities they have at their cores. Living light and seeking simplicity are not new ideas, but they are having a rebirth in today's hard economic times, and I'm not even sure if anyone has noticed.
Anyway… read Ralph Waldo Emerson. Immerse yourself in early transcendentalist philosophies. You may find it as refreshing as I have.