This tiny house is surrounded by forest in the French Pyrenees. From where you park your car, the cabin is a 15 minute walk down a path. The remote location gives you ample privacy, clean unpolluted air, and beautiful views from the large windows.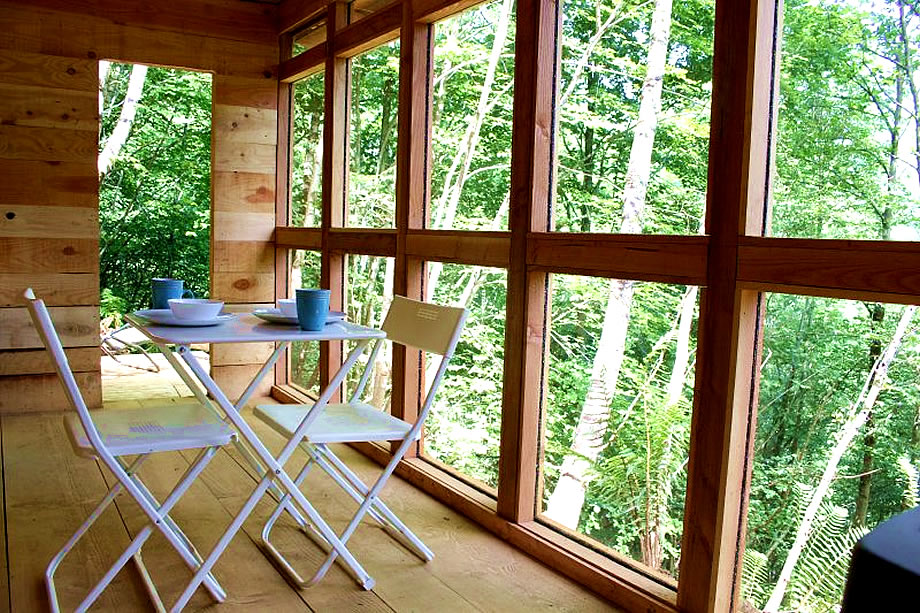 Ironically, even with it's remote location there's still good phone reception, making internet access via your smart phone possible.
While this tiny house is simple, it has all you need: a small kitchen with a gas stove, running water and a wood stove for heat.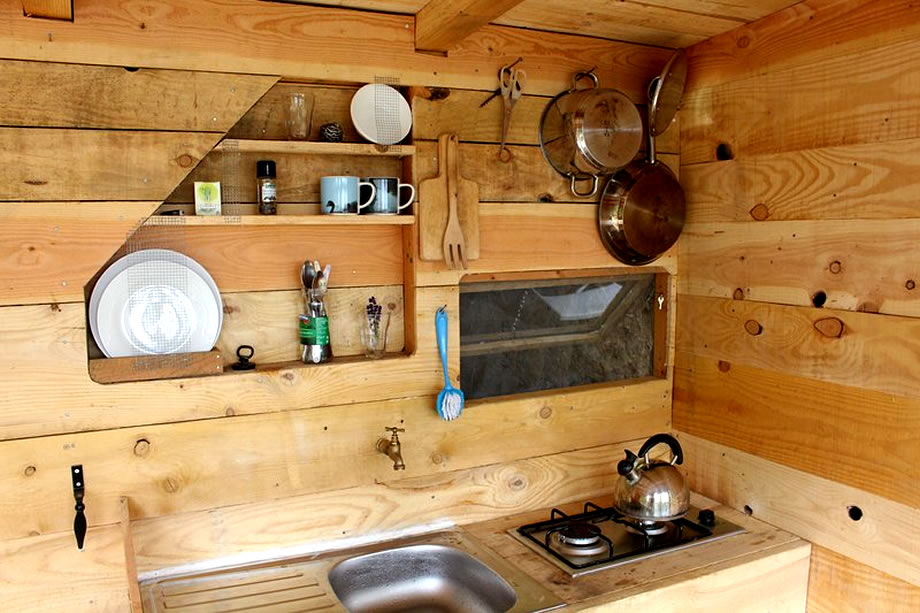 The house is off-grid; there is no electricity – but the ample insulation and the wood stove make winter stays possible.  Outside is a shower and in a separate structure, a composting toilet.
As you might imagine this tiny cabin is favored by people who love hiking & camping – and getting back to  basics. Use the house as a base camp for day hikes directly in to the surrounding mountains on the many trails.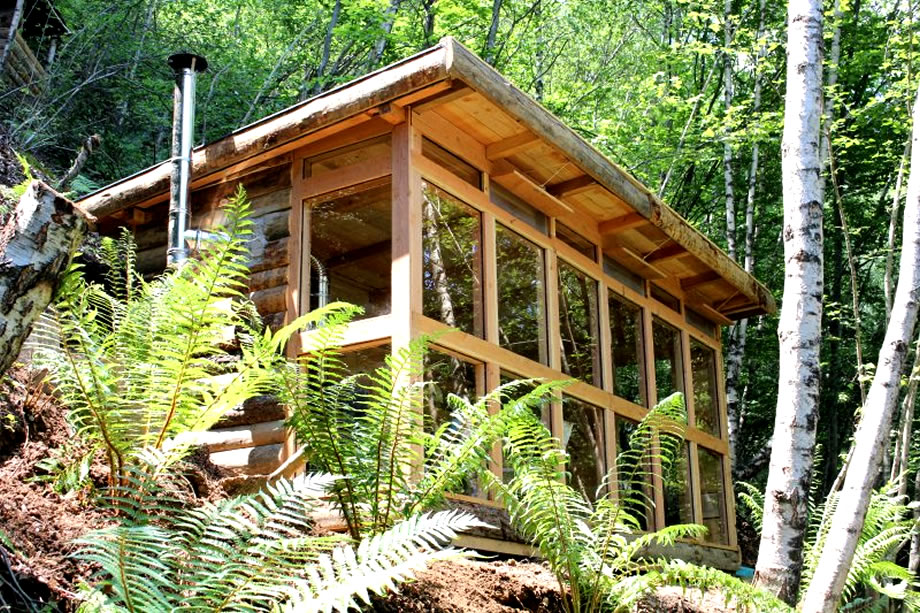 The owner, Mike B, has made this tiny house available as a vacation rental too. Learn more about Mike's tiny vacation house on TripAdvisor. Photos by Mike B via TripAdvisor.