Having dry clothes is a necessity—but sometimes you don't have space or the means to get a full-size dryer. Fortunately, damp laundry is a thing of the past with these compact and portable clothes dryers. Read on for what you need to know plus recommendations for the best portable dryers.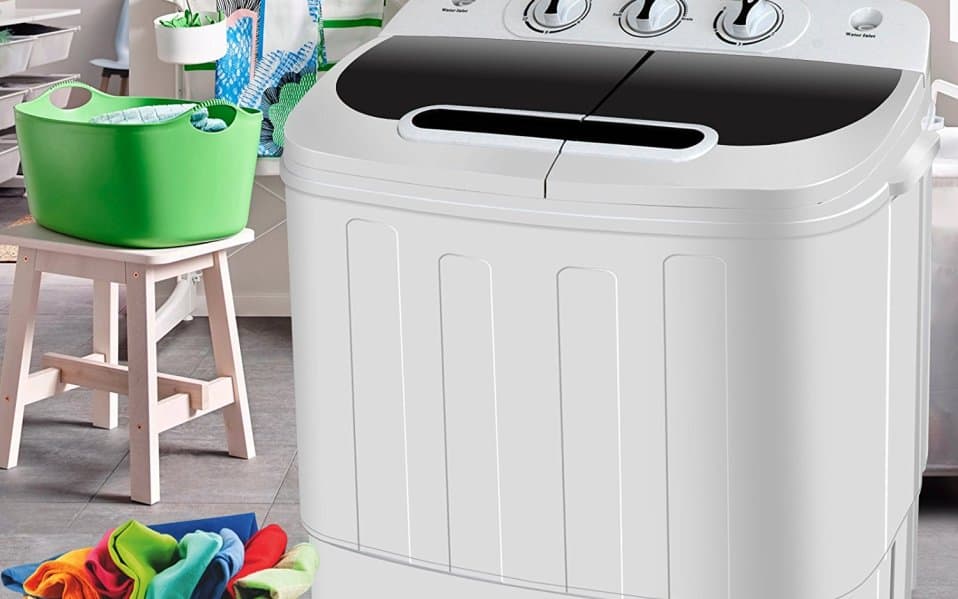 Source: pickadvisor.org
Best Portable Dryers Buying Guide
What to consider: Depending on where you plan to use the dryer, voltage and power options may matter. Plus, one size doesn't fit all, especially in apartments and other compact spaces.
Types of portable dryers: Portable dryers are typically electric. Voltage can be a concern and is commonly 120V (or 110) or 220 (or 240V). You'll also find plug-in clothes dryers such as hanging models and closet-type structures.
How to choose a dryer: Note whether you need 120 or 220V, plus how much space you have to dedicate to laundry. Decide whether you want a wall-mount, ground, or collapsible type.
Important features: Different program options are helpful in a dryer to address various clothing materials and types. End-of-cycle alerts are ideal, too.
Standard portable dryer options: Portable dryers tend to be easy to assemble and disassemble. They often have lint filters and multiple cycle length selections. Some dryers require venting, and may need a kit to vent properly.
Buying Recommendations
Best Budget Portable Dryers
If you're on a budget but need a functional dryer, consider one of these budget buys.
1. Panda Portable Ventless Clothes Dryer –
Editor's Pick
2. Manatee Clothes Dryer Portable Rack
A handy drying rack when drum dryers aren't an option

No products found.
Best Premium Portable Dryers
If you have a bit more to invest, one of these premium portable dryers may fit the bill.
1. hOmeLabs Compact Laundry Dryer –
Editor's Pick
A handy drying rack when drum dryers aren't an option

2. Barton Digital Electric Compact Dryer
Conventional drying in an accessible package

Best Portable Dryers for Apartments without Hookups
For long-term use in an apartment or home without laundry hookups, these picks are functional and reliable.
1. Giantex Full-Automatic Washing Machine and Spin Dryer –
Editor's Pick
Ideal for apartments that need washing and drying capabilities

2. Panda PAN40SF Portable Dryer
Convenient in-apartment drying with simple setup

3. Sentern Compact Laundry Dryer
Full-size style in a smaller package

Best Compact Portable Dryers
Low on space? Try a compact portable dryer that still performs.
1. Costway Electric Compact Laundry Dryer –
Editor's Pick
Standard drying style in a compact size

No products found.
2. Panda 3200 RPM Portable Spin Dryer
Compact-sized floor-level dryer that goes where you do

3. Panda 1.5 Cubic Foot Compact Dryer
A slight size makes the Panda super movable

Final Thoughts
Drying clothes without an electric dryer is time-consuming and can be frustrating. Fortunately, there are portable clothes dryer solutions to suit every budget and lifestyle. Whether you enjoy RV living, have a small apartment without hookups, or need a supremely transportable option for hotel travel, there's a clothes dryer that will have you smartly dressed in no time.
Last update on 2023-09-26 / Affiliate links / Images from Amazon Product Advertising API