Several years ago, after retiring, I was relocating a 33-ft travel trailer 800 miles to my new home. I bought the trailer new and lived in it for six years. Approximately halfway in my trip, a camper tire went flat. I was able to pull off on the shoulder of the Interstate and call my auto insurance company's roadside assistance.
Within 30 minutes, a service vehicle pulled up, equipped with everything needed to dismount and mount a tire, and a tire of the right size and rating for my trailer. Within an hour I was on my way. The only cost to me was the price of the new tire.
Having a good roadside assistant policy and service goes a long way to taking the worry out of traveling, especially with campers and RVs.
Source: axleaddict.com
About Customer Ratings
You will find customer ratings for all things camping in many publications and Web sites, including Roadside Assistance programs. Keep in mind that most customer reviews are written when the user is either happy with the product, or very unhappy, usually about some specific flaw they have encountered.
Look for ratings that are based on a larger number of reviewers. Read negative reviews to see if there is a pattern—maybe a consistent flaw or weakness.
Features to Look for in Roadside Assistant Policies
Flat Tire Service: Roadside service will either repair the tire, (for a simple puncture) or change the tire with your spare tire. If you need a new tire, and the service has one available, expect to pay for the new tire. Know your tire type and size when you call for service.
Other Roadside Services: Common service calls include fuel, a dead battery, and being locked out of the vehicle. For any breakdown, provide the service you call with as much information as possible so they will be equipped to fix the problem
Plan Coverage and Costs: Each roadside assistance provider has a list of specific coverages they provide. They may offer two or more plans, each one with different coverages.
As for "costs"—it depends on the service plan purchased. Several roadside assistance vendors offer tiered plans such as "Basic," "Silver," and "Gold," where the basic plan covers basic services. Premium plans provide greater towing distances and many additional benefits.
Discounts: Plans may offer different discount programs. Many plans offer a discount for the first year of service. Expect plans prices to increase, perhaps as much as 100% for subsequent years.
"Travel Club" Plans Versus Insurance Company Coverage: Premium plans offered by travel clubs typically provide more services than "roadside assistance" bundled into standard auto insurance policies.
When considering roadside assistance coverage from a travel club, carefully review both your auto insurance policy and the roadside assistance plan(s) you are considering. Many auto insurance policies offer the equivalent of travel club basic plans.
Buying Recommendations
Our Top five "Auto Club" Roadside Assistance Plans
Good Sam Roadside Assistance Plans Include:
Plan
Basic
Platinum
Platinum Complete
Tire Service
Yes
Yes
Yes
Battery Service
Yes
Yes
Yes
Fuel/Fluids
Yes
Yes
Yes
Lockout/Lock Service
Yes
Yes
Yes
Dispatch a Mechanic
Yes
Yes
Yes
Extraction

Yes, up to $400 per Event

Towing
Up to 5 miles
Up to 50 miles
Up to 100 miles
Trip Interruption
—
$1000 Maximum
$1500 Maximum
Other Services
One Travel Trailer

Multiple motorized RVs and 5th Wheels

Posted Rates
129.95*
159.95*
239.95*
* Rates in effect on Feb 1, 2021 – First year rates may be significantly less.
Good Sam offers a several plans, including a Platinum Plan. A key feature is that this plan offers towing services up to 100 miles. They can arrange the towing, or they will reimburse you for the cost of towing.
Note, you do not have to be a member of Good Sam to enroll in Good Sam Roadside Assistance plans.
They cover routine service services such as flat tire repairs, dead battery and jump starts, fuel, and locksmith services.
A feature not always found in other plans: both plans cover (1) all vehicles and (2) all members of your family—not just in connection with camping.
The Platinum plan also provides discounts on hotels and rental cars.
Their plans are very competitively priced and a good value as long you understand the details of coverage (read the "fine print"), and they are one of the few roadside assistance plans accredited by the Better Busines Bureau.
2. AAA
AAA Roadside Assistance Plans Include:
Plan
Classic*
Plus
Premier
Flat Tire Change
Yes
Yes
Yes
Battery Jump Start
Yes
Yes
Yes
Fuel/Fluids
Yes (You Pay for gas)
Yes (You Pay for gas)
Yes (You Pay for gas)
Lockout/Lock Service
Yes (Up to $50)
Yes (up to $100)
Yes (up to $200)
Dispatch a Mechanic
10% off labor ($50 limit)
Extraction/Winching
Yes-One Tow Vehicle
Yes-Two Tow Vehicles
Yes-Two Tow Vehicles
Towing
Up to 5 miles
Up to 100 miles
Up to 200 miles

Trip Interruption

Discounts on Hotels and Dining

Other Services
Travel Planning/Maps
Posted Rates
$68.00*
$104.oo
$131.00
* RV coverage NOT available with Classic membership; Rates in effect on Feb 1, 2021
AA ("Triple A") was founded in 1902 and has "grown up" with the automobile. AAA provides roadside assistance and other travel services to its members.
The American Automobile Association is a privately held not-for-profit national member association and service organization with more than 60 million members in the United States and Canada.
AAA has a history of offering a huge menu of services to its membership. Early in their history, the set the standard for roadside assistance. The AAA Classic roadside assistance plan, however, is basic. It provides free towing for five miles. If you get locked out of your car, the service reimburses you $50 for the cost of a locksmith. While this may not be that much, this plan also includes benefits like identity theft monitoring and membership discounts at hotels, restaurants, and other businesses.
Of course, AAA also offers features associated with them for years including discounts at hotels and restaurants, and other businesses, and they also provide identity theft monitoring.
But for travelers with campers or RVs who frequently travel well off the beaten path, the Plus or Premier plans may be just the ticket to travel security.
3. Paragon Motorclub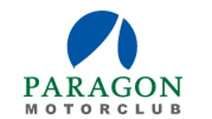 Paragon Roadside Assistance Plans Include:
Plan
Basic1
Advantage
Tire Service
Yes
Yes
Battery Service
Yes
Yes
Fuel/Fluids
Yes
Yes
Lockout/Lock Service
Yes
Yes
Dispatch a Mechanic
Yes – $200 per Occurrence

Extraction

$400 Per Occurrence

Towing (24 Hour)
$400 per occurrence
$400 per occurrence
Trip Interruption
—
$1000 per Occurrence
Other Services
Hotel and Rental Car Discounts
Posted Rates
99.952
149.952
1 The Basic Plan does NOT cover travel trailers or other RVs.

2 Rates quoted by state: Example: Tennessee shown as of Feb 1, 2021
Paragon Motor Club has a reputation for excellent customer service. The premium Advantage plan offered by Paragon Motor Club offers high levels of nationwide coverage and roadside assistance.
Paragon Motor Club describes itself as "the premier online marketer of consumer-friendly, affordable automotive protection.
Recreational Vehicles and Travel Trailers are covered only under Paragon's Advantage Roadside Plan. They provide reliable, emergency Roadside Assistance for you and your family. Paragon Motor Club offers emergency roadside service and expense protection, designed to fit your budget, and help you when you really need it.
They also offer transportation following a stolen vehicle/camper event, customized trip planning, legal defense reimbursement, and many travel club discounts.
Fees may be paid month-to-month or annually for an overall discount for services. Month-to-month may be practical for peer-to-peer users.
4. BP MotorClub
BP MotorClub Plans Include:
Plan
Silver
Premier
Premier Plus
Flat Tire Change
Yes
Yes
Yes
Battery Jump Start
Yes
Yes
Yes
Fuel/Fluids
Yes (You Pay for gas)
Yes (You Pay for gas)
Yes (You Pay for gas)
Lockout/Lock Service
Yes (Up to $50)
Yes (up to $100)
Yes (up to $200)
Dispatch Guarantee
NA
$240
$240
Extraction/Winching
NA
$240
$240
Towing
Up to 5 miles
Up to 50 miles
Up to 100 miles
Trip Interruption
Discounts on Hotels and Dining
Travel Services
NA
$500
Posted Rates*
$6.50 / month
$8.99 / month
$9.99 / month
BP MotorClub provides the best joining offer: you can join for just $1, and it offers programs for RV owners too.
Overall, the BP MotorClub offers a good menu of travel services for automobiles and they cover. Larger RVs—more than 2,000-pound carrying capacity and more than four wheels—are only provided fuel and battery jump starting services.
There are, however, some reasons to consider the BP MotorClub. The first month costs just $1, and this is a reasonably good plan for the RVs because they are covered at the same rates as other vehicles.
The BP MotorClub covers drivers of standard cars, SUVs, motorcycles, light trucks, pick-ups, and Recreational Vehicles for the most common roadside emergencies.
5. AARP Roadside Assistance
AARP Roadside Assistance
Plan
Roadside Assist*
Roadside Elite*
Tire Service
Yes – With your spare
Yes – With your spare
Battery Service
Yes
Yes
Fuel/Fluids
Yes 2 gallons
Yes 2 gallons
Lockout/Lock Service
Yes
Yes
Dispatch a Mechanic
Not Indicated
Extraction
Not Indicated
Towing (24 Hour)
Up to 10 miles
Up to 100 miles
Trip Interruption
Not Indicated
$1,500
Other Services
Not Indicated
Posted Rates
$62.00
$119
*Note: Service calls are limited to 3 per year with "Assist" and 7 with "Elite."
AARP is a good fit for the older market with reasonable pricing, value-added extras, an easy-to-use website and application system, and customizable packages.
AARP is a membership only roadside assistance service provider, but their membership is restricted to persons over 50. While you can join as a younger member – they have an Associate membership package – you will not get as many value-added benefits.
AARP offers two programs: Roadside Assist, and Roadside Elite. The Roadside Assist option gives you 5 miles of free towing, and you get up to 100 miles of free towing with the Premier plan. Note: AARP Roadside Assistance plans are provided by Allstate Roadside.
If you are on the Premier tier, you can also take advantage of AARP's trip interruption service, which reimburses you up to $1,500 per year to cover hotel, food and/or car rental costs should your car need extensive servicing while you are out of town.
Auto Insurance Bundles
While the compulsory membership may not be a win for you, the pricing of the individual packages should be – AARP has some of the cheapest packages on the market. You get nationwide towing, flat tire changes, gas for empty tanks (you pay for the gas on Road 'N Tow), lockout services, and dead battery jumps. You also get access to benefits that are impressive on the Premier plan – there's legal defense reimbursement up to a certain amount, auto theft deterrent rewards, trip interruption guarantees and Pathfinder Trip Routing. Another nice touch for the Premier package is the hospital emergency bond and a 60-day money back guarantee.
The Road 'N Tow package isn't as extensive as Premier – you don't get trip interruption guarantees or auto theft reward, for example – but it's a solid road assistance package that will give you peace of mind. It has only three service calls (with Premium you can get up to seven), and winching, tire change, lock out services and dead battery jump. Its towing offering cannot beat AAA
Frequently Asked Questions
Should I pay the extra fee for upgraded services?
That depends on what you want and the types of driving you do. If your camping is usually within 100 miles of home or you have a smaller trailer and reliable tow vehicle, the basic coverage may be adequate. If, however, your trips are long distances away from home, or you are pulling a larger camper or driving a larger RV, premium programs that include "trip interruption" coverage can highly desirable.
Am I already Covered?
As indicated in the introduction, it is possible that some of the same coverages such as roadside service calls, may be part of your vehicle insurance coverage. However, roadside assist plans usually include more services than basic roadside service calls.
We camp regularly. Are there limitations to how many times we can use our benefits.
Again, that depends, both on the services offered by the Roadside assistant plan and the nature of your required services. Premium plans provide more service calls than basic plans. However, some plans do not indicate a limited number of service calls, so access to roadside service is determined by the company you choose and the level of service you select.
How can I avoid using roadside service unless it is really needed?
This is a good question. The most important thing is keeping your tow vehicle, camper, or motorhome in good condition. This means that all routine services such as oil changes are kept up to date. You may even want to have it serviced or checked before a long trip. Make sure tires have good tread. Check all tire pressures before each trip. Low pressure tires wear more rapidly and may wear unevenly.
Also, carry jumper cables, emergency flares and safety markers. You may want to carry an extra can of engine oil, flashlights, and basic tools. If you can, have a spare tire readily available for your camper or RV.