Air conditioners are an essential part of staying cool and safe if you're traveling in an RV during the summer months. It's as much a health issue as a comfort one, so choosing the right one is important. Here are our top choices for RV air conditioners, as well as some additional advice to help you make a purchasing decision.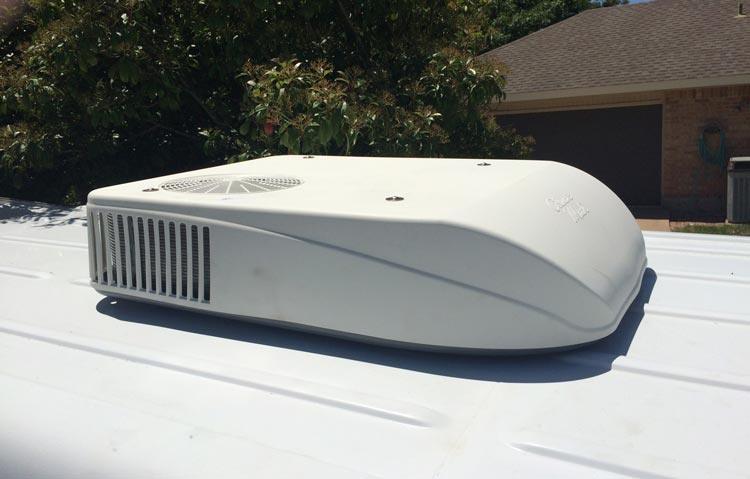 Source: crowsurvival.com
Buying Guide
Here are the most important things to consider when buying an RV air conditioner.
Types of Air Conditioners: Common types include ducted, un-ducted, rooftop, under-bench, and portable units. We have recommendations for all of these below.
What To Consider: The most important things to consider are the price, durability, and effectiveness of each unit, as well as whether or not your RV will fit them correctly.
What Type Of Maintenance They Require: Some air conditioners require significantly more maintenance than others.
What's In The Box: Many companies sell RV air conditioners separately from control panels and other necessary devices. Make sure you know what you need before you order anything.
Buying Recommendations
Budget RV Air Conditioners
1. ASA Electronics ACM135B –
Editor's Pick
ASA Electronics' ACM135B is among the most affordable RV air conditioners on the market, but it still manages to provide impressive quality.

2. Dometic Brisk II
Premium RV Air Conditioners
1. Dometic Penguin II –
Editor's Pick
Dometic's Penguin II is expensive, but it serves as both an air conditioner and a heat pump to give you the perfect interior temperature regardless of the weather outside.

2. Coleman Mach 8
Ducted RV Air Conditioners
1. Atwood 15027 –
Editor's Pick
The Atwood 15027 is a reasonably affordable ducted A/C unit that's noticeably quieter than many of its competitors and includes modern features like a digital temperature readout.

2. Airxcel Mach 15
Un-Ducted RV Air Conditioners
1. Atwood 15026 –
Editor's Pick
Like its ducted companion, the Atwood 15027 described above, the 15026 is a reliable and effective cooling unit for your RV.

No products found.
2. Furrion Chill
Under-Bench RV Air Conditioners
1. Dometic FreshWell 3000 –
Editor's Pick
Under-bench air conditioners are relatively rare, but Dometic's FreshWell 3000 offers both power and efficiency in a compact package that fits in most RVs.

  Source: jacksonsleisure.com
While it's not as powerful as some roof-mounted units, the FreshWell 3000 is also quieter and an ideal option for many smaller RVs. Three outlets make it easy to position vents throughout your vehicle and provide distributed cooling.
2. Dometic Cool Cat
  Source: dometic.com
Dometic's Cool Cat is an alternative to their FreshWell 3000. While it doesn't provide air conditioning in the traditional sense, this efficient heat pump system is fully capable of cooling smaller RVs and campers with energy to spare. Its small size makes it easy to fit in cabinets or other tight areas, not just under a bench.
Portable RV Air Conditioners
1. Tripp Lite Portable Air Conditioner –
Editor's Pick
While not technically an RV air conditioner, the same can be said about most portable units and certainly doesn't disqualify this model from our list.

Conclusion
RV air conditioners come in many shapes and styles, including units most people don't associate with RVs. Whether you're looking for a cooling-only system or a combination heating/cooling unit, order your air conditioner today, so you have time to install it, test it, and order any additional parts you forgot.
Last update on 2023-12-07 / Affiliate links / Images from Amazon Product Advertising API