While this modern cabin looks like it was built with all new materials, it's wasn't. In fact it's a bit of a Phoenix reborn from the ashes and uses many reclaimed building materials from a ruined building of the same size that once stood on the same spot – plus some easily obtained industrial materials. It's located in Arruda dos Vinhos in Portugal and was designed by the architects at Plano B.
The framing lumber is Tasmanian blue gum, a generally unstable wood for construction. The benefits of choosing this wood was that it was easily obtained and did not need any additional chemical treatment. But it did require what first appears to be an over-engineered post and beam structure… which is really an amazing work of woodwork in itself. Many other natural and local materials were also used including earth, metal, and concrete.
There are a lot of construction photos, information, and plans on the project blog. If you don't speak Portuguese you might find it useful to view their blog on Google Translate. I first spotted this on Arch Daily.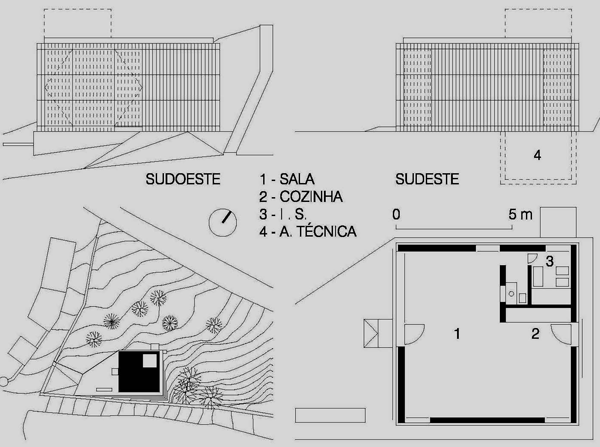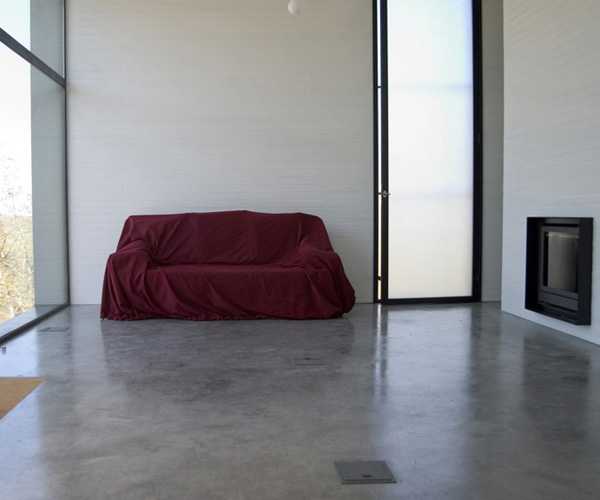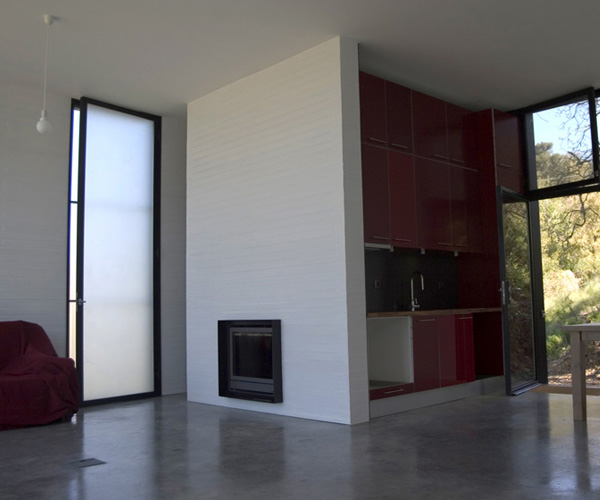 Photo credit Plano B.