Here's a new approach that will likely become the best way to build your own tiny home in the very near future – a self-build kit. Leading the charge is Volstrukt, a tiny house frame builder in Austin, Texas.
Using start of the art FRAMECAD machines, Volstrukt is literally printing tiny house framing in steel. In just a few hours, this machine takes a CAD drawing and turns a spool of 20 gauge, high-tensile galvanized steel into perfectly cut, bent, drilled, and punched framing members.
The team at Volstrukt then assembles the individual pieces into walls, floors, roofs, and lofts – just like a good old-fashion erector set. Once the house parts are ready the package of house parts is delivered to the owner-builder who simply screws together the panels and jump-starts their tiny house build. A trailer and sheathing can be added as options.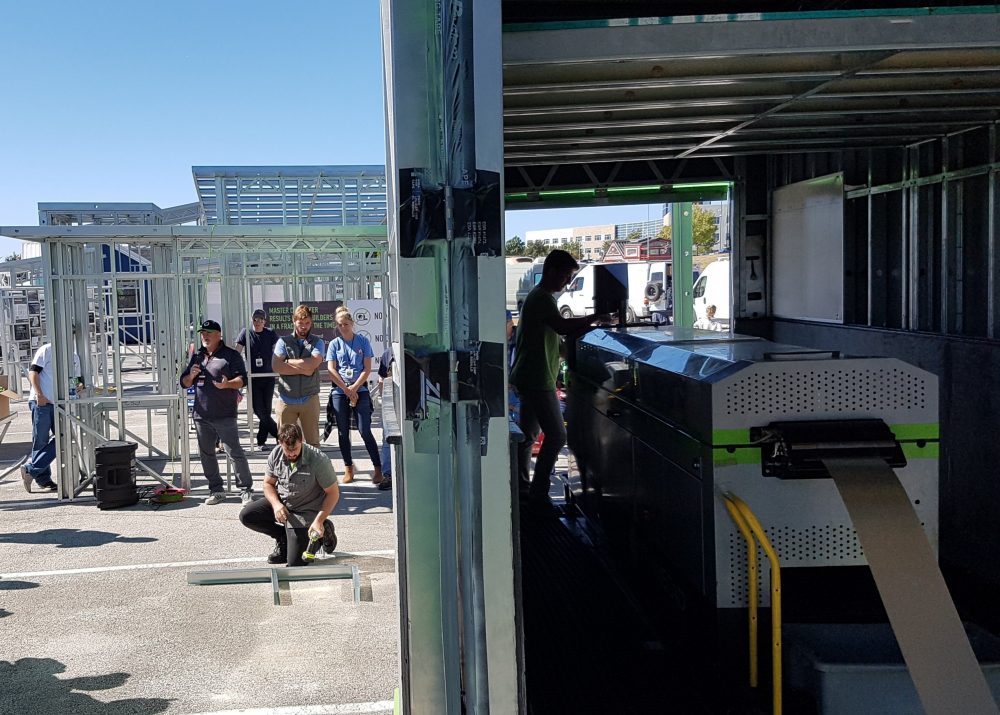 Volstrukt debuted the self-build kit concept at the 2017 Tiny House Jamboree and received a lot of positive feedback. The benefits of going this route are many:
Owner-builders get a strong & lightweight house frame – steel frames are approximately 50% lighter than wood.
No special carpentry skills are needed.
Frames assemble quickly with just a few friends helping to lift the parts together.
The frames connect together with screws in predrilled holes – no welding or special metal working skills are needed.
Once screwed together the owner builder can finish it in a similar way to a wood framed house.
Outsourcing the framing of the home also adds confidence that the house will be safe and strong.
Would you consider buying a self-build kit for a tiny house? What questions do you have?
Read more at the Volstrukt website. Photos via Volstrukt. Stay tuned for more news about Self-Build kits here at Tiny House Design.