History of Innovation & Growth –  Forest River RV
Forest River RV was founded in 1996 by Peter Liegl, a man who was passionate about making the great outdoors more accessible to all people. The company aims to allow people to experience the full glory of nature. It has become part of their mission statement: to ensure that all Forest River RV owners enjoy their recreational experience to the max.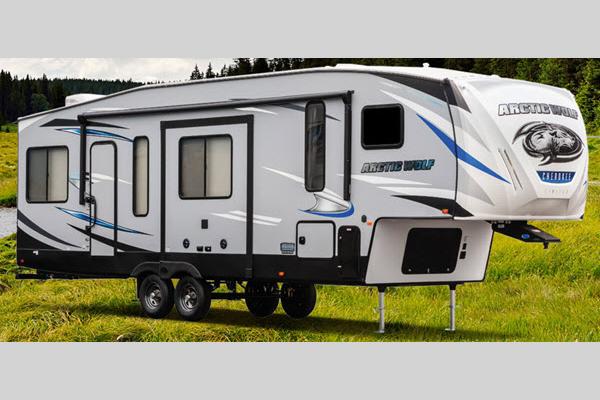 Source: hitchrv.com
With that very passion for the natural world has come a dedication to excellence, which is what makes them so popular. Forest River RV rigorously tests both their products and each specific line of travel trailers, destination trailers, camping trailers, toy haulers, fifth wheels, and class A and C motorhomes.
Their high standard is what makes them in the top three RV manufacturers. They go above and beyond to ensure they put out only the best quality vehicles. Random units are selected to go to their testing facility at their pre-delivery inspection (PDI) building.
These vehicles undergo further inspection to ensure that each model is up to standard in all areas, including rain bay, plumbing, electrical, LP system, cosmetic, function, codes and standards, and other miscellaneous testings.
This way, Forest River RV makes certain that every product across every line is up to standard and exceeds expectations. It's what makes them superior to other RV producers.
However, they don't just care about the RVs they produce: they care about the people who buy them. That's why they formed FROG, Forest River Owners' Group. With over 125,000 members, it's made of individuals who own a Forest River RV. Every year, FROG hosts rallies and tours, encouraging its members to gather together to create (and share) new stories of travel and friendship.
Who Owns Forest River RV?
Forest River RV has been a division of Berkshire Hathaway since it became a wholly-owned subsidiary after being acquired from its founder in 2005. Berkshire Hathaway is a diversified holding company with billions of dollars in assets and investments.
The purchase came about when Warren Buffett, chairman and CEO of Berkshire Hathaway, received a two-page fax on June 21st, 2005, that detailed why Forest River satisfied his company's criteria for acquisitions.
Buffett was curious and duly requested additional information on Forest River's figures. More than satisfied with the caliber of the company, he promptly submitted an offer to Peter Liegel the same day. After a week of negotiations, the pair agreed to a deal that was finalized on August 31st, 2005.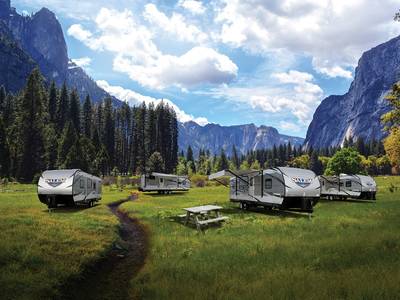 Source: adventurervandpowersports.com
Sub Brands Owned by Forest River
Forest River encompasses more than just "Forest River RV" products. In fact, they have many different lines and subsidiaries under the original Forest River company.
They own many different subsidiaries that manufacture everything from buses to commercial trucks to pontoon boats. However, they focus on their different RV lines.
These include:
Coachmen RV
Dynamax Corporation
East to West
Forest River RV
Palomino
Prime Time Manufacturing
Shasta
Each line is iconic in its own way. For instance, Shasta was founded back in 1941 and produced the first "house trailer." No other company has produced recreational vehicles longer than Shasta.
Then there's East to West, an RV line that focuses on environmental sustainability as well as quality construction. Forest River understands that everyone is looking for something unique, and each of these brands gives something different and special to its customers.
Conclusion
Not only does Forest River RV produce some of the best and most beloved RVs in the country, but they belong to an acclaimed huge financial group. This gives them insight into different industries, to learn what works best and not only how to make safe and popular RVs, but also how to ensure their company stays successful.
Forest River RV is passionate about quality control and making their customers satisfied. They know that everyone deserves to explore and enjoy the great outdoors.