How Old Do You Need To Be To Rent An RV In 2022?
On average, one must be AT LEAST 25 years old in order to rent an RV; some states and rental places require for the primary driver to be at least 25 years old, with the backup driver to be at least 21, but requiring a daily extra fee and limiting the sizes of RVs rental options.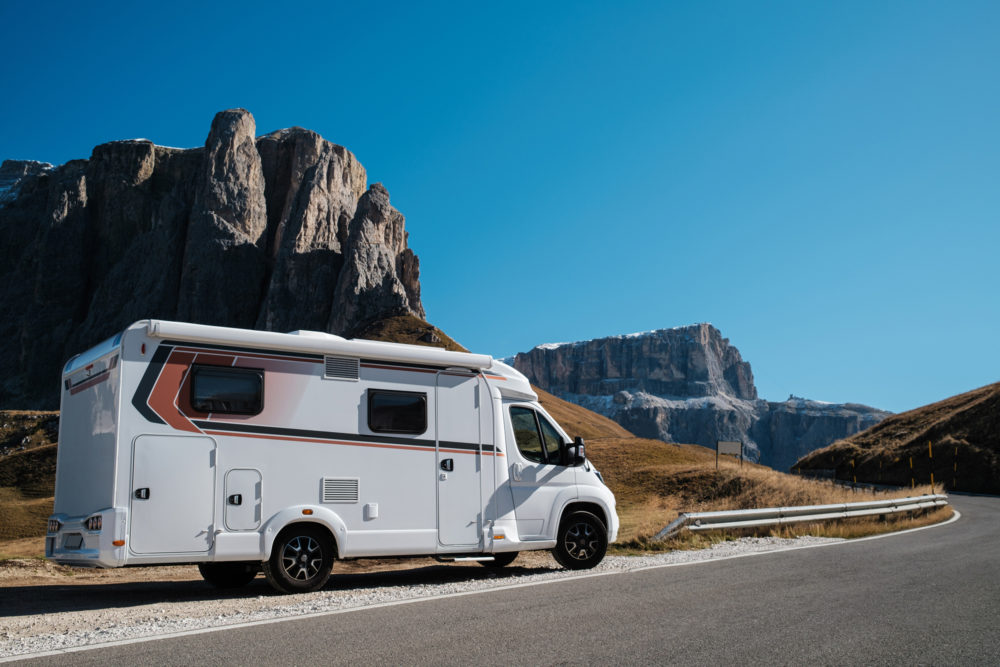 Below are some of the more popular RV rental agencies and their minimum age requirements:
| | |
| --- | --- |
| Agency | Minimum age requirement |
| RvShare.com | 25 |
| Outdoorsy.com | 25 |
| CruiseAmerica.com | 21 (in certain states only) |
| RVrental.com | 25 |
What Is the Young Driver Surcharge For Drivers Under 25 Years?
Younger drivers are at a much higher risk for insurance purposes due to their lack of driving experience and often, higher affinity for reckless driving (especially young males under 25). This higher insurance rate is passed on and offset by the RV rental company to the person renting the RV as a driver surcharge.
How Does Renting An RV Work?
There are several different ways of renting an RV: you can rent an RV privately by finding an RV on OfferUp, Facebook Marketplace or even a local newspaper or ad. This is the cheapest way to rent an RV.
You can utilize RV rental websites (such as rvshare.com or www.outdoorsy.com) that focus strictly on pairing up RVs and people who want to rent one. These sites have streamlined their process and offer insurance etc. as part of their services to both parties. Think of it in terms of like AirBnB, but for RVs.
Some dealerships and RV consignment stores also offer rentals, or rent-to-buy options.
Finally, there are the actual RV rental companies, such as www.cruiseamerica.com whose business is to rent RVs. These are often the most expensive ways to rent an RV, as they offer 24/7 roadside assistance and peace of mind support.
To rent an RV, there are many factors that affect the pricing, such as the type of RV, the age and condition of the RV, the duration of the rental contract, as well as the location of the rental.
On average, it costs about $120-275/day to rent an RV.
What Do You Need To Rent An RV?
You need to have a valid driver's license and a major credit card. Sometimes, a credit check or an employment reference will be required, as well, since RVs are quite expensive and the person renting the RV will be responsible for any damages to the RV.
Some RV rental sites offer insurance, which is a great idea, especially for those who have never towed or driven an RV before. Many RV rental sites include full insurance coverage in the contract, as well.
Do You Need A Special License To Drive An RV?
No, unless you are driving a vehicle that is over 26,001 lbs GVWR. Some Class A and diesel pushers fall into this category; however, it would not be advisable to choose that size of an RV if you are a first-time RV renter.
Top 5 Tips When Renting An RV
Tip #1 : If You're Driving A Rental, Be Extra Careful
They say: "Treat things as if they were your own." Actually, treat them as if they are someone else's, but you will have to pay for any damages, because that is the reality of it. If you are unsure about driving an RV, practice in a big empty parking lot, or ask a relative to help.
If you are wondering if the RV will make a turn or exit etc. just take the next one. Use a RV-specific GPS so that the routes are custom to your size and you don't get stuck on a road in the middle of some small town.
Tip #2 : Practice Parking The RV Before You Get To RV site
As briefly mentioned above, this is a great rookie tip: many newbies are unaware of the overall RV dimensions and often cut their turns too tight. To practice wide turns or even parking and backing in, find a huge empty parking lot (like a box store or high school after hours) and bring some cones or cardboard boxes to use as visual pointers/obstacles.
Practice communicating with the person that will be backing you in, have hand signals or means of communication established (some use windows down and yelling, some use hand signals, some use cell phones, some use walkie talkies).
Get comfortable with the length and width of your RV.
Tip #3 : If You're Renting For A While, Be Prepared To Get A Bit Dirty
RVing is nothing like living in a house, or renting an AirBnB. You don't have access to many cleaning supplies and you WILL track in mud, dust or other grime overtime.
Try to wipe down surfaces and sweep up, but lower your standards on the level of clean; after all, you are camping! And don't forget that you will have to deal with the "stinky slinky" (your black tank hose) at some point in your trip!
Tip #4 : Save Money By Planning Your Meals
Meal planning is not hard nor scary. It's simply taking a blank sheet, writing down the next seven days and then dividing those days by breakfast, lunch, dinner and two snacks per day. Write in each box what you plan to eat, check your fridge and pantry for ingredients and then get the rest at the store.
Meal prep in the RV is especially important because eating out can get unhealthy and expensive really fast. Why not stop and use the kitchen/fridge/dinette to eat your own meals? Keep it simple, chop and ziplock fruits and veggies, as well as cheese cubes, boiled eggs and lunchmeat.
Cut and marinate meat in a ziplock to have it ready for dinnertime after a day of travel.
Tip #5 : Enjoy Yourself And Be Respectful
RVing is truly a fun lifestyle and experience for those who have a tug of adventure in their heart. You will experience amazing things and see incredible sights as you travel, so make sure you enjoy the journey and take your time to reflect and to be in the moment.
Be respectful of the rented RV, be thankful for the opportunity and be also respectful of those around you, whether on the road or at the RV campsite.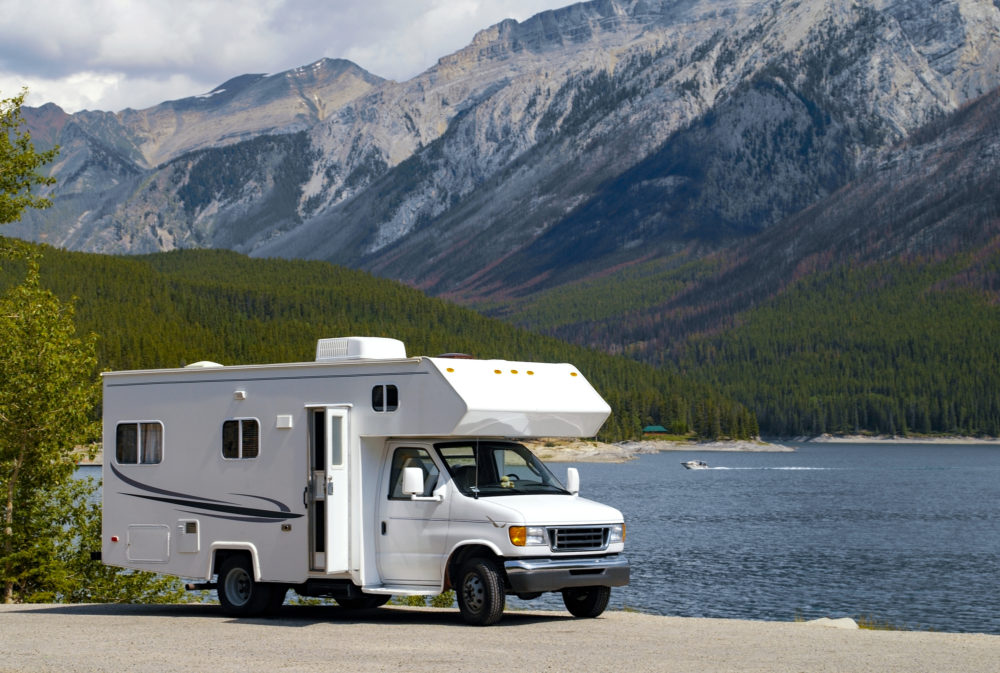 What Happens If You Break The Age Restriction Law?
There are several consequences if you lie about your age and decide to break the age restriction law: if found out, you can lose your license, face charges/penalties and even a lawsuit from the owner of the RV for breach of contract.
In addition to that, should you get into an accident and cause damage while lying about your age, the penalties could be even more severe and damaging to your driving and/or criminal record.
How To Legally Get Around Age Limits?
The best way to honor the RV rental age limits and to still be able to enjoy the RV rental adventure legally is to have either your parents or relatives sign for the rental and drive, or to hire a third-party RV driver (some RV rental companies offer RV drivers, or deliver an RV to a specific location).
FAQs
Do you need a Class C license to rent an RV?
Interestingly, you do not need a special license to rent an RV in the USA.
What is the minimum age to rent an RV in Canada?
The principal driver must be at least 21, with all drivers at least 21-25 years old (this depends on the rental agreement).
Do you need a CDL to drive an RV?
According to regulations, you need a CDL license for "[a]ny single vehicle with a gross vehicle weight rating (GVWR) of 26,001 pounds or more. Any combination vehicle with a gross combination weight rating of 26,001 or more pounds, if the trailer(s) has a GVWR of 10,001 or more pounds." (Source: www.tn.gov)
Since most, if not all, RVs are designed to be under 26,000 lbs, you are not required to hold a CDL license to drive one. However, some Class A's and diesel pushers are over 26,000 GVWR and, in this case, require a CDL license.