I was contacted recently by Michael Thompson a fellow I follow on Twitter, and a self-taught rammed earth expert. He and I share a passion for low-cost building techniques. He asked me to do him a favor and whip up a 3D drawing of his rammed earth wall former hat will serve as course material for his rammed earth workshops. It only took about an hour to draw it up. It's amazing how simple the former is and how with some sweat equity dirt from a building site can be transformed into walls.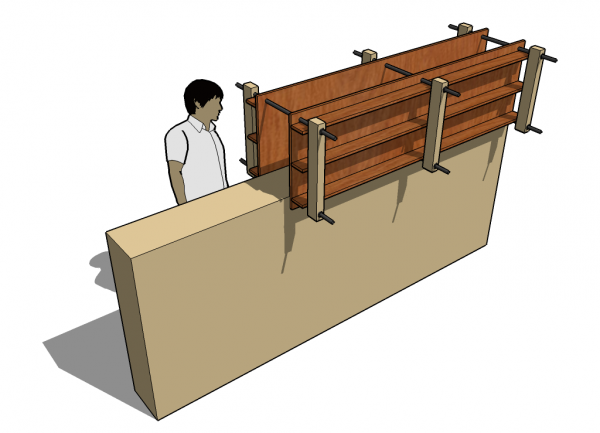 For £99 you can attend one of his 2-day rammed earth building workshops in Norfolk. You'll learn about soil suitability, footings, design, ramming techniques, bond beams, window openings, and more. By the end of the class you'll know what you need to get started on your own rammed earth shed or tiny house. Continue reading to see more views of my drawing, the SketchUp file itself, and a video that shows how it's used.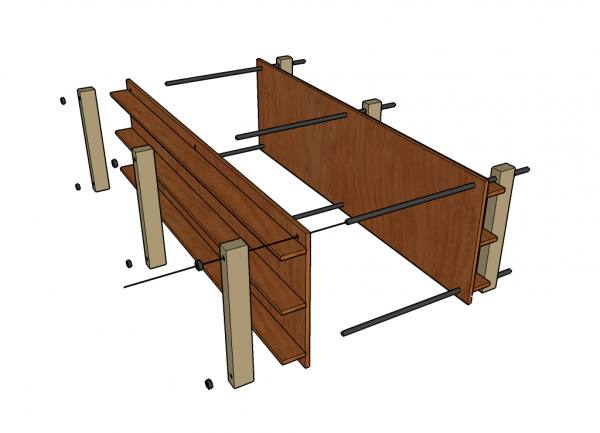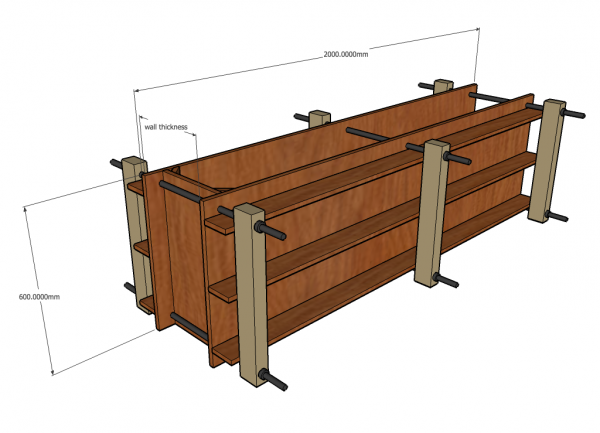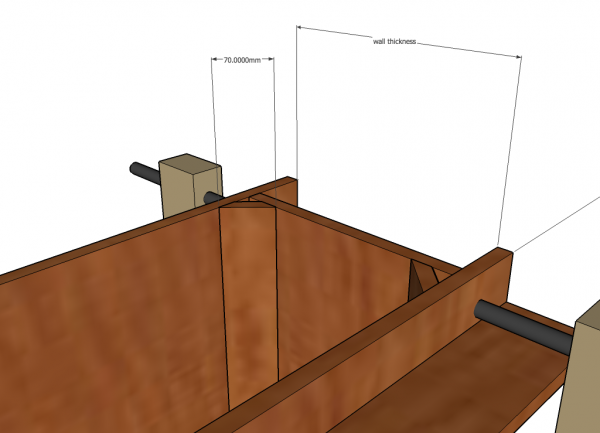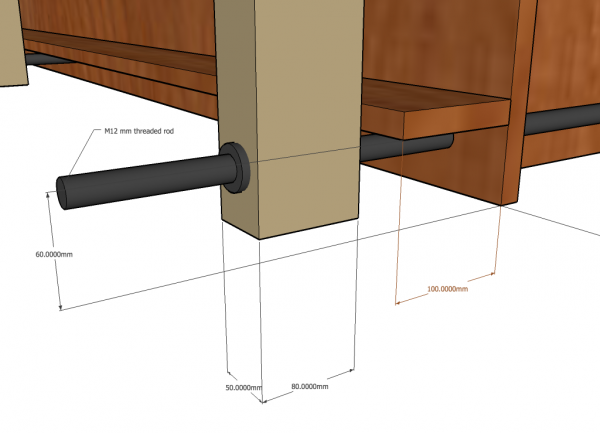 For those of you experimenting with Google SketchUp here is my SketchUp drawing of Michael Thompson's rammed earth former. Below is a video of the former in action.