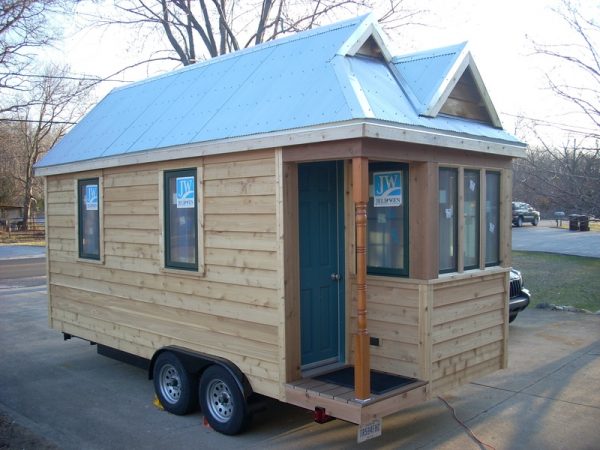 It's always exciting for me to run across a new tiny house project. Somehow this one stayed off my radar until today. It's a Tumbleweed built by a fellow named Jeremy in Indiana. On his website he says he's planning on selling this one to help finance building a tiny house for himself.
He's posted photos of the entire construction process, so if you're considering building one yourself you can see what goes into a tiny house project like this. Below is a video Jeremy posted on YouTube that also steps you through the construction process.
For more information about this house visit Jeremy's website.