Justin Peer is building a tiny house on the outskirts of London, England and the exciting part is just now underway; the walls are going up. He's building it from a lot of reclaimed (and some new) building materials. So far he's got the trailer all painted and prepped, the floor down and some of the walls framed. I bet in not time we'll see the walls and roof go up and the final shape of Justin's house will be visible.
This is definitely a project to follow because he's working hard to build it on a low budget with a lot of salvaged stuff. It's a great example of how a little ingenuity and time spent scavenging can save a lot of money and put a roof over your head at the same time. Be sure to take a look at Justin's Website. You can also read his story on Small Living Journal. Photo credit to Justin Peer.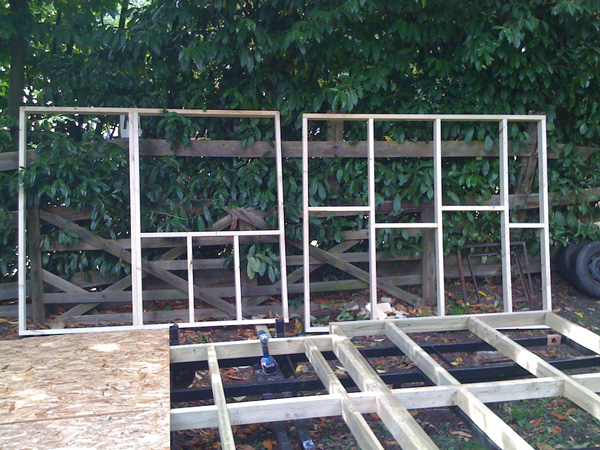 Be sure to take a look at Justin's Website.