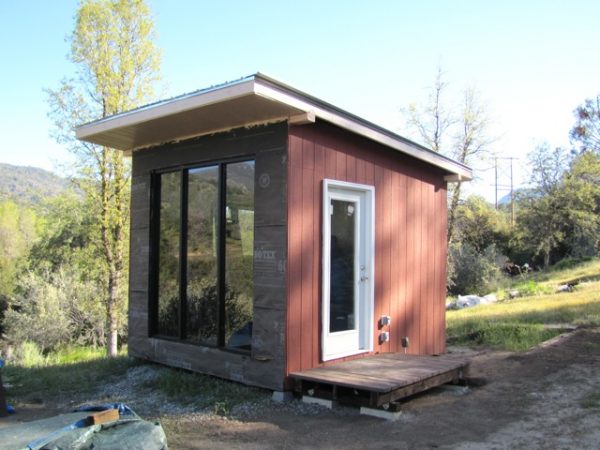 The latest update by The Urban Rancher reports a few updates and a lot of determination in the face of sore muscles and continued unemployment. By day he works as a freelance designer in the entertainment industry and business in Hollywood in still sluggish. Luckily the few pennies he has saved up are being put to good frugal use on his tiny cabin through his careful choice of building materials. Here's a short quote citing his most recent learnings:
"Building this cabin by myself is teaching me several things…

#1, I really can do anything if i set my mind to it.
#2, The devil is in the details
#3, There are LOTS of details and…
#4  This is taking WAY longer than I ever imagined.

I started clearing and grading the land for this cabin last September. I need to be done with the darn thing by this September. Am I getting discouraged? No."
I can totally relate; making progress on my tiny free house has been much more difficult than I ever expected. But like the Urban Rancher I can see the real value in the life lessons our tough projects provide. I also suspect that the end product, a mortgage free place to live, will pay off big. Photo credit to The Urban Rancher.