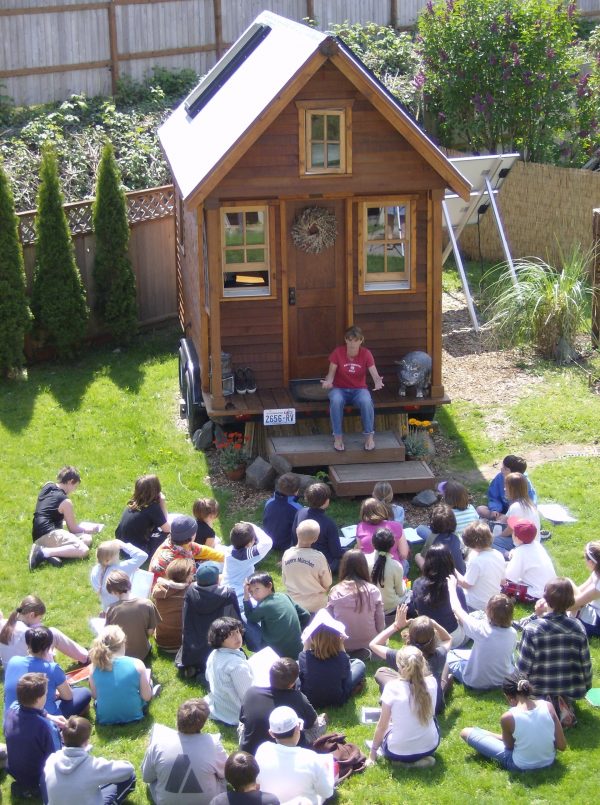 Dee Williams will be sponsoring a little house construction workshop on June 27, 2009 in Portland, Oregon. It's a one-day workshop taught by Dee and KT Anderson with a combination of classroom and hand-on training. It's not a design workshop but a real hands-on construction workshop where you'll learn things like how to connect your tiny house securely to a trailer, general construction techniques, building codes, and staying safe with power tools.
You might recognize Dee Williams from the many news stories that have covered her simple living adventure since she started living in her Tumbleweed tiny house back in 2004. It took her 3 months and $10,000 to build her house and much of it was made from salvaged building materials and hands-on sweat equity.
KT Anderson has 20 years in the trades and recently graduated from a two-year program at the School of the Redwoods in Fort Bragg, California, which also happens to be one of my favorite towns on the Mendocino coast. She is currently working to design and build a green home in Portland.
The cost of the one-day workshop in Portland, Oregon is $250. To register or learn more contact Dee or KT by email.
Photos provided by Dee Williams.