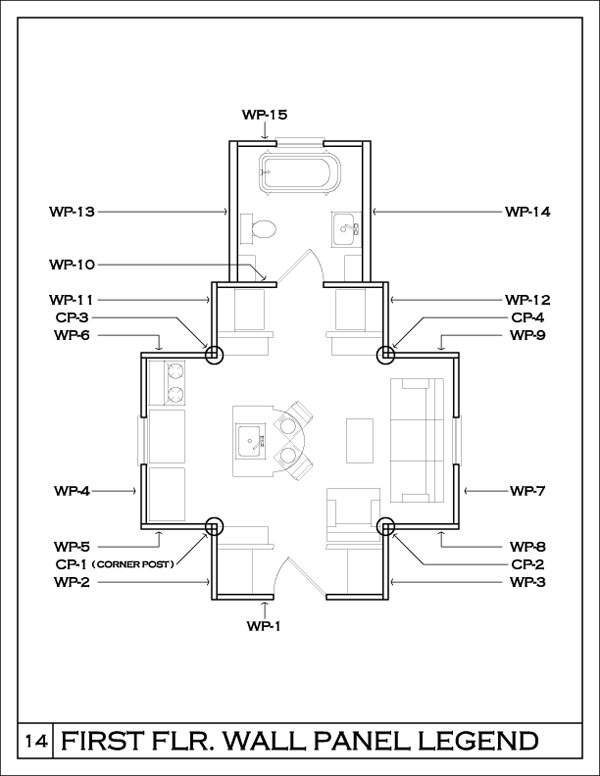 There was a nice article on Ricky Newcomer's Palladio's Escape Cottage small prefab house at the TheNewsStar.com.
The house is prefabricated and then assembled at the work site using bolts, metal plates, and a crane. The prototype pictured here took about four months to design and build but only 3 days to assemble. Now that all the design work is complete prefabrication should take much less time.
The house encloses 412 square feet and has an 18′ by 26′ footprint. Inside you'll find a full kitchen, an eating bar, washer & dryer, comfortable living room, full bathroom, and cozy sleeping loft. There is also ample storage throughout the house including two pantries, two linen closets, and two clothes closets.
The closed-in shell can be built for about $29,000 and the complete house including furnishings should cost in the ballpark of $45,000. You can also buy a set of plans for $49.00.
If you'd like to lean more you can continue readin about Palladio's Escape Cottage at TheNewsStar.com.