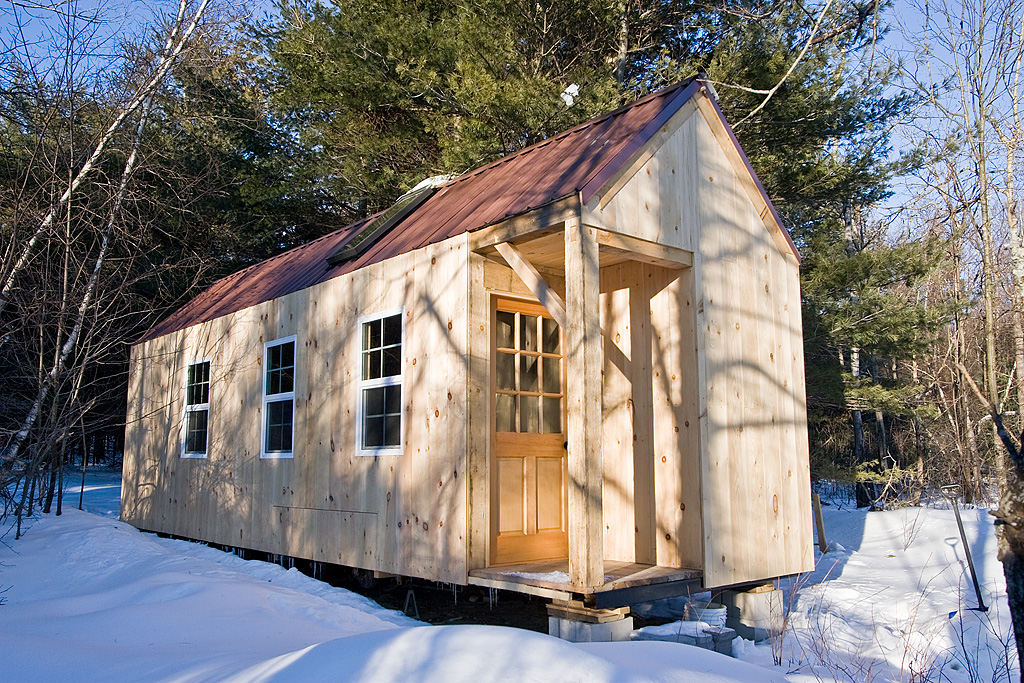 I just spotted this on Tiny House Forum and wanted to share it with you. I've seen very few timber frame tiny houses and none on a trailer. The Minimal Mansion is 30-feet long, 8.5-feet wide, and 13.5-feet tall. In other words it's just about as big as you can build and still tow it down the road without a permit in most states.
The design was inspired by the Tumbleweed houses but this house differs in construction and design than many of Jay's tiny houses.
Size – This tiny house is a bit longer than the tiny houses.
Timber Frame – Instead of traditional framing a timber frame structure was used.
Full Bath – The bathroom contains a composting toilet, shower, and sink. There is even room for a small combination washer/dryer.
No Loft – The bed is on the main level. The high ceiling gives the house an open feeling.
Reclaimed Trailer – The trailer was once a travel trailer found used on craigslist.
The entire construction process has been captured in photography and descriptive captions at MinimalMansion.com. You can also discuss the project in the forum at TinyHouseForum.com.
Photo credit to the folks at Minimal Mansion.