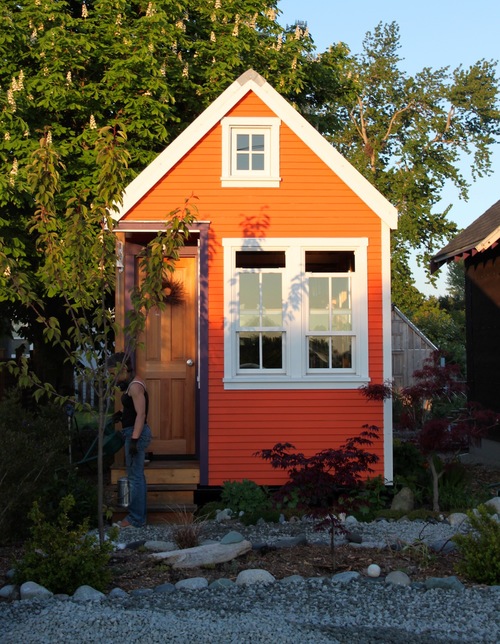 This tiny house was built by Shawn and Jamie Dehner, the folks at THE small HOUSE CATALOG. It's a 20-foot mobile tiny house with two lofts – one for sleeping and one for storage. The total square footage is 160 square feet and it has a bathroom (with a flush toilet!), kitchen, and high ceilings. The attention to details and level of craftsmanship is very high as you can see.
The plans for this design are available on their website as well as several other designs for small homes ranging from 480 to 856 square feet. They are in the process of building one of their own designs now, the Bee Keeper's Bungalow. You can follow the progress on that small home on their blog.
To see all their designs visit THE small HOUSE CATALOG. Photo credit to THE small HOUSE CATALOG.