What Is RV Living Like For Seniors?
There are RV communities that are specifically for 55+ visitors in every state. Most RV parks have a specific age requirement policy posted on their Website. One can also search specifically for retiree communities in the area they visit.
States with a high percentage of retirement communities, such as Florida or Arizona have naturally a higher ratio of age-specific RV parks.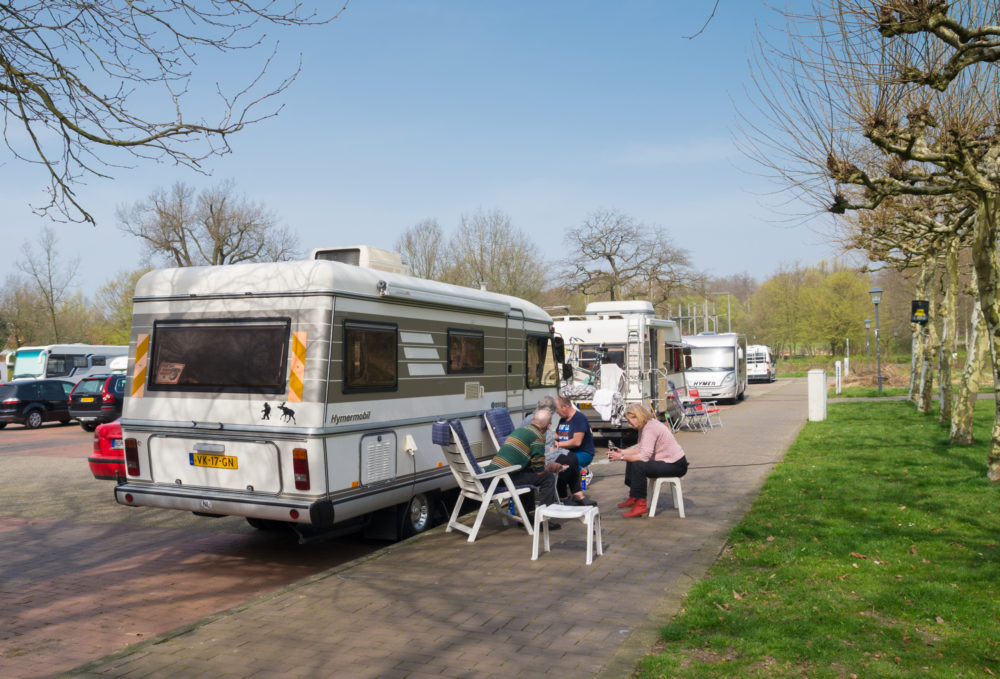 Many of the retirement-community RV parks are well-kept and have many full-timers or seasonal long-term stay visitors. The parks often have nice amenities to allow for a comfortable stay. Many also have resort-style vibe and amenities, such as access to golf, potlucks, scheduled activities etc. to cater to the retiree community.
The top 5 RV communities in the US are:
Desert Gardens RV Park in the Sonoran Desert in Arizona
Hemet Desert Sky RV Park in Hemet, California
Whisper Creek RV Resort, LaBelle, Florida
Victoria Palms RV Resort, Rio Grande Valley, Texas
Zion River Resort, Utah
(Source: www.midamericarv.com)
Some senior RV blogs that are fun to check out are:
http://chappytrails.blogspot.com/
http://dewelldesigns.blogspot.com/#axzz7ajPOTRHd
https://www.travelwithkevinandruth.com/
https://satisfyingretirement.blogspot.com/
Each blog adds a different perspective on the adventure of RV life after retirement.
(Source: www.floridaoutdoorsrv.com)
Seniors tend to follow the 3/3/3 rule most of the time: to travel no more than 300 miles a day, to arrive no later than 3 PM and to stay for at least 3 days at a destination to allow for recovery, as well as discovery of the area one's staying at.
RV Camping Activities For Seniors
When it comes to RV life for seniors, most do not choose the RV lifestyle to spend hours and hours driving. They prefer shorter distances and many destination stops along the way. From sight-seeing to museums to parks, seniors are often more deliberate about their travel plans and the duration of stay in each location.
When it comes to the RV parks, seniors prefer AT MINIMUM the basic amenities for comfort, such as easy-to-use and -access laundromats, a kitchen/community room and easy access sites with privacy.
There are some that are willing to pay a premium to stay at Class A specific resorts that include spas, golf and access to restaurants on site. Many senior parks even have a dedicated activities director (much like a cruise ship fun director) who schedules regular activities, such as playing cards, bingo, potlucks, yoga or water gymnastics.
When it comes to choosing an RV that's best for seniors, many opt to purchase a newer RV with warranty and ease of use, whenever possible. For those on a limited budget, many purchase an older unit and remodel/customize the unit to their needs.
As far as choosing a Class A over a pull-behind travel trailer, the choices vary greatly on individual preference and budget. A Class C is a good combination of ease of maneuverability/driving and comfort.
Finally, one of the key deciding factors for an RV is the overall layout, including storage and accessibility of amenities when the slide outs are in: can you still access the fridge, the bathroom, the bed?
Why Should Seniors Join RV Clubs?
RV clubs are communities that offer some tangible or intangible perks to its members. There are many different types of clubs: from large to small, pricey to free of charge, exclusive to open to all.
People join clubs to receive some sort of benefit:
Community (e.g. North American Family Campers Association)
General common interest (e.g. Rvillage)
RV brand loyalty and camaraderie (e.g. Grand Design Solitude owners' groups or Winnebago International Travelers)
Campground membership (e.g. Thousand Trails)
Lifestyle support (e.g. RVing Women, Loners on Wheels or Handicapped Travel Club)
Mechanical support (e.g. RV Repair Club)
Park access and discounts (e.g. KOA Parks or Harvest Hosts)
Specialty (e.g. Tin Can Tourists for those with restored vintage RVs)
Special interests (e.g. National Square Dancing Campers Association)
RV Club Benefits For Seniors
The best RV club with the greatest perks is the one that one actually uses. That being said, before choosing and joining a club, travelers should write down how often they will benefit from the club in a year and whether it at least offsets the membership dues.
The most common benefits that most RV clubs offer to seniors are RV park discounts, community support, club activities, as well as exclusive access to seniors-only parks.
Best RV Clubs For Seniors
Good Sam Club
Fees: different tiers-$29/year, up to $79/3 years
Perks: RV park discounts, retail discounts, roadside assistance (added cost), insurance (added cost) etc.
Passport America
Fees: $44/year
Perks: 50% off participating RV park fees, RV park directory
Escapees RV Club
Fees: $49.95/year (military discounts available)
Perks: community, RV parking, job exchange, Escapees magazine, fuel program, RV tire discount, mail forwarding service
KOA Rewards
Fees: $33/year
Perks: 10% discount on all KOA parks
Thousand Trails
Fees: $630/year/zone (choose from 7 zones, add additional zone for $70)
Perks: access to Thousand Trails RV parks with nice locations and amenities
Coast to Coast
Fees: must be member of a resort (expensive)
Perks: $10/night, dining/shopping discounts, immaculate campsites, on-site security, travel services, condo rentals
Some RV clubs that are more camping groups that do camping trips together and foster community and fellowship are:
The RV Radio Network: https://rvradionetwork.com/, a group for radio enthusiasts
Tin Can Tourists: https://tincantourists.com/, a group for those who have a vintage remodeled RV
Loners on Wheels: https://www.lonersonwheels.com/, for solo RV travelers
National African American RVers Association: https://www.naarva.com/, a group for African-American RVers
National Square Dancing Camping Association: http://www.nsdca.org/, a group for square-dance enthusiasts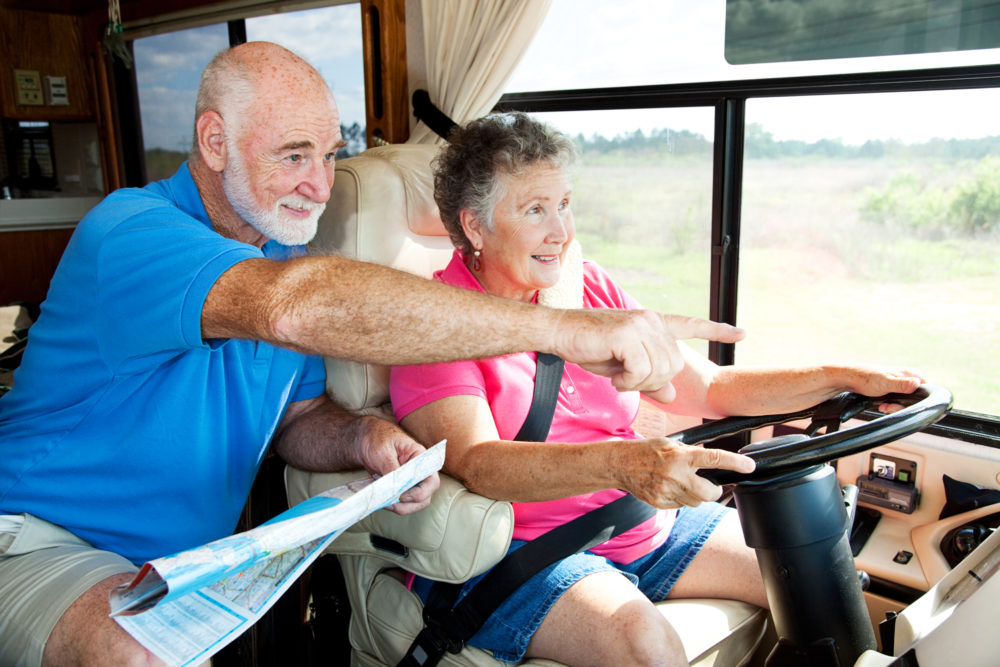 Is It Worth Joining An RV Club For Seniors?
An RV club membership can save hundreds of dollars and help create a sense of community. One should do thorough research of all the costs and benefits, as well as participating park locations/access and any possible blackout dates etc. There is a club for everyone, depending on their needs and preferences.
Because most clubs are not as specific about the age of their members, but rather welcoming to all members and including seniors in their perks due to the sheer volume of seniors who RV, it is advisable to consider joining a club based on a common interest, such as a hobby, shared RV brand, or for other reasons that help support the community feel.
While some join to save money on RV parks, there are many who join to find a community to do things together.
Below are some testimonials from RVers from several groups, whether large mainstream clubs, or small grassroots social media groups:
Brad McColough says: " The Camping Community Club on Facebook is very family friendly, informative, and fun.They have club meet and greets, do giveaways constantly to their members fabulous prizes. Everyone respects each other, this page is so clean of vulgarity I could let my grandchildren watch me as I scroll the page and never worry. Everyone is so kind and willing to assist each other in their recreational needs, RV repairs, campground locations camp recipes and more. Membership fees are $20.00 a year you get all of that and more not to mention great friendships are constantly being made. I'd recommend this club of campers to anyone who's looking for everything I described above. They do have policies that keep it strictly about their members outdoors adventures. So, they don't like selling or advertising for personal gain and one policy is respecting everyone in the community. This club has ethics and great standards, It's cheaper to join this club for a year then what it costs a day in a campground. Checkout the Camping Community Club on Facebook you'll be glad you did." (Source: https://rvshare.com/blog/the-best-rv-clubs/)
FAQs:
Is 70 too old to start RV living?
This largely depends on one's health, as well as physical and mental acuity. Some RVs are really easy to hitch up, maintain and maneuver while others require some physical strength and stamina to do certain tasks required for RV travel.
Some folks circumvent this challenge by getting an RV lot and getting their RV delivered to the site for long-term living, or even paying for maintenance etc. Others prefer the safety of a "stick and bricks" home with family and amenities nearby, such as their family doctor etc.
However, the adventurous individuals take risks and chances and explore the country as long as they can.
At what age should you stop driving an RV?
This also largely depends on one's health and physical/mental strength and level of activity. Personal safety, as well as safety of others should always be the first priority. If the individuals begin to struggle with safe driving or navigating, as well as setting up and tearing down the RV site, maybe that's the indicator to put the RV lifestyle on the shelf (or ride along with someone who can help with driving and set up).
Is there an age limit to driving a motorhome?
There is no written legal age limit to driving a motorhome, although there is a minimum age for RV rentals (21 or 25, depending on company and rental unit).
What is the average age of full-time RVers?
Just a few years ago, the average age of full-time RVers was between 65-72, which was mostly full-time retirees who decided to use their retirement years to travel the country in a motorhome.
Today, this age range has dropped significantly, as the housing costs have become unsustainable in many metropolitan areas and the culture is shifting to have young people tele-commute, and thus, they have the freedom to work from anywhere.
This allows younger people to explore the country and place experiences over a paycheck and a traditional American suburbia "white picket fence" life.