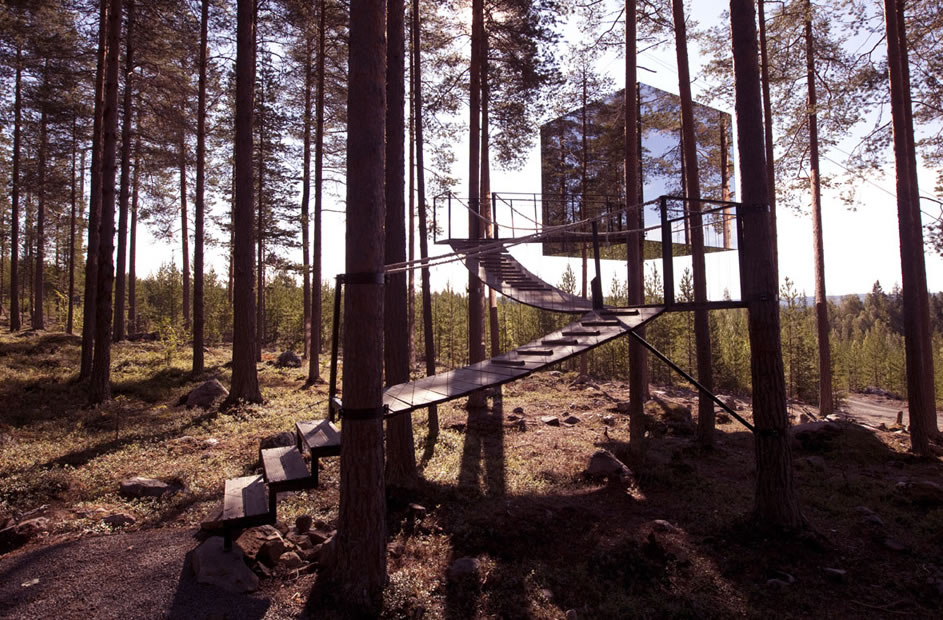 An extreme tiny living experience awaits travelers to a remote spot in the Boreal Forest. This is the Treehotel in Sweden, a collection of extreme tree houses that make-up a unique hotel in the middle of an unspoiled natural environment. Each treehouse if different, but each sits suspended in the trees and is accessed by a rope ladder and/or bridge.
You may have seen photos of the treehouse above, it's called The Mirrorcube, and it might look like an optical illusion but it's real. It's a perfect cube, 4 meters on each side. It has an aluminum frame and a mirrored exterior. Once inside (below) you'll find wood surfaces and windows that provide a panoramic view. Up on top is a rooftop terrace.
This next treehouse is The Bird's Nest. It's cylindrical – although you can't easily tell by looking at the exterior which is covered in branches. The room is 17 square meters and has two bedrooms, a bathroom, and living room.
For those looking for a more cosmic experience try The UFO. It's a bit larger at 30 square meters.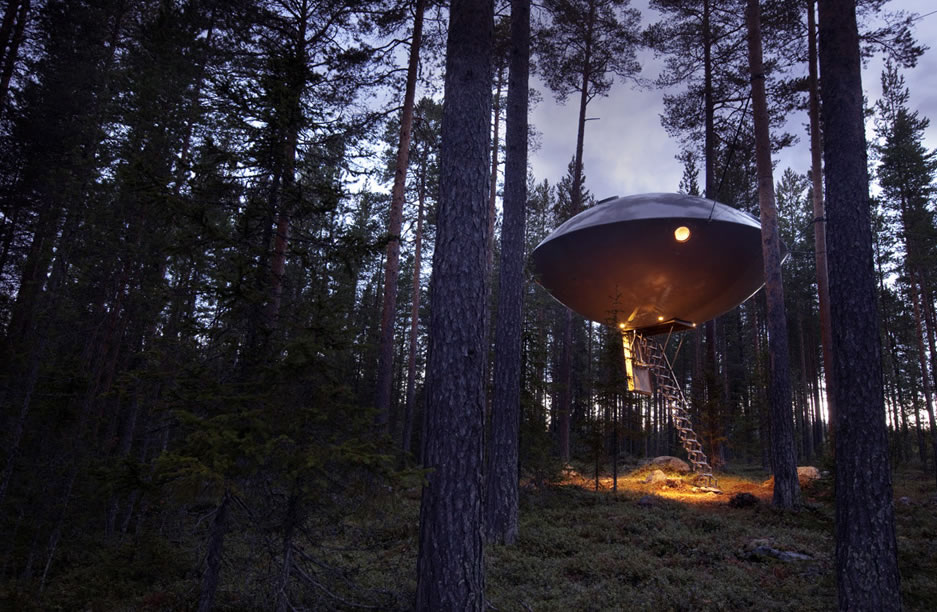 They also have some accommodations with better accessibility. This one is called The Blue Cone – I have no idea why it's red.
To see more of this extreme tiny living hotel visit the Treehotel.