What Is Camping World?
Camping World Holdings is a large corporation headquartered in Lincolnshire, Illinois. It is the largest RV dealer and outdoor retailer in the country.
They're best known for selling RVs and performing RV maintenance. RV sales make up around 3/4ths of their business.
They also promote Good Sam Club for camping and RV enthusiasts. It's considered one of, if not the, biggest RV organizations in the United States.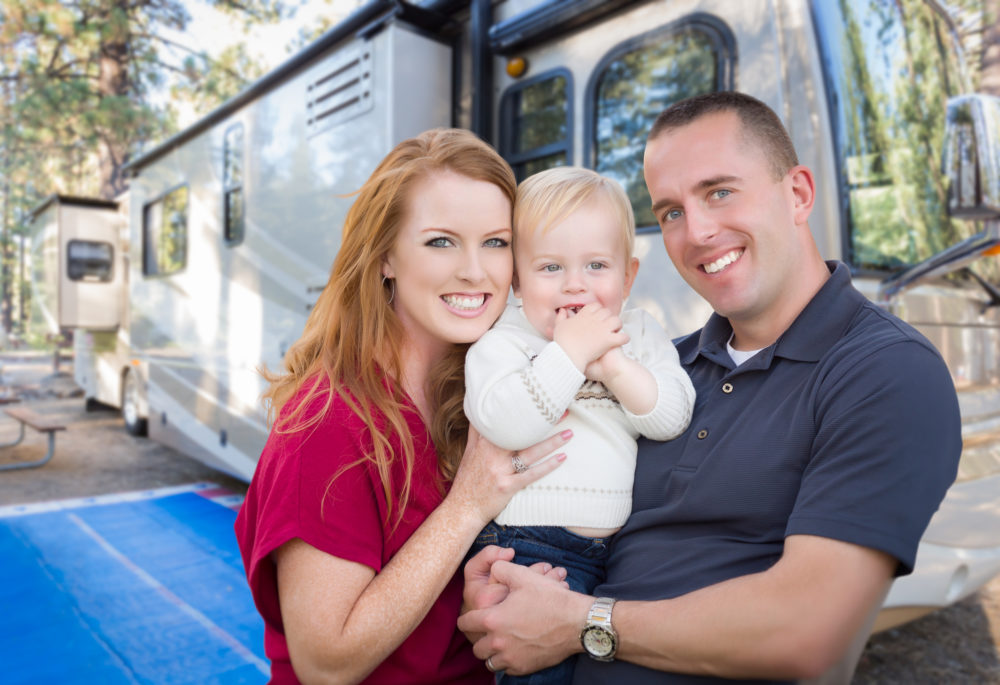 More recently, the company has devoted time to diversifying its product and customer base, hoping to sell outdoor gear, sports items, and more.
Camping World was founded in 1966, with its first location in Bowling Green, Kentucky. Since then, the corporation has grown and expanded its locations in nearly 40 states around the country.
In total, there are over 170 Camping World retail stores. They also have an online platform where customers can browse and buy the same items they can find in stores.
What Companies Does Camping World Own?
Camping World Holdings owns several other companies. They are:
Erehwon Mountain Outfitters
Gander Outdoors
The House
Rock/Creek Outfitters
Uncle Dan's
Winward/W82
Good Sam
Who Is Marcus Lemonis?
Marcus Lemonis is the chairman and CEO of Camping World. He also holds the same roles at Good Sam Enterprises, Gander RV, and The House Boardshop.
But, he's perhaps best-known for his role on The Profit, a reality show focused on saving small businesses that air on CNBC.
Marcus Lemonis owns over 550,000 Camping World shares and has an estimated net worth of around $20 million from Camping World alone.
He became CEO of Camping World in 2006 after the company merged with FreedomRoads, another business that Lemonis co-founded. Later, Camping World merged with Good Sam Enterprises, a company that provides membership clubs and services for RV and outdoor enthusiasts. Lemonis took over as CEO there as well.
He was born in Beirut, Lebanon, on November 16th, 1973, where his parents were killed during the Lebanese Civil War. He was left at an orphanage and later adopted by American parents Leo and Sophia Lemonis.
He attended Marquette University in Milwaukee, Wisconsin, where he earned a bachelor's degree in political science with a minor in criminology.
Throughout his career, he's worked in the automotive industry, served as CEO of and founded several companies, and ran for a seat in the Florida House of Representatives. In 2013, CNBC aired the first episodes of The Profit with Lemonis as the star.
Lemonis is also known for his philanthropy. In 2020, he founded the Lemon-AID Foundation, which supports minority businesses and business owners. Mainly, Lemon-AID works similarly to his Business Learning Center, a free online resource where struggling business owners can find information aimed at expanding their reach.
What Is Marcus Lemonis' Net Worth?
Marcus Lemonis has an estimated total net worth of around $500 million. As the CEO of Camping World Holdings INC, he earns approximately $20,000,000 a year in total compensation. His other business ventures include working as the CEO of companies like Good Sam Enterprises, Gander RV, and The House Boardshop.
Lemonis also stars in The Profit, a CNBC reality show where he seeks out and helps save and transform failing small businesses around the United States. Recently, he purchased the rights to Let's Make a Deal, a comedy variety show that first aired in the United States in 1963.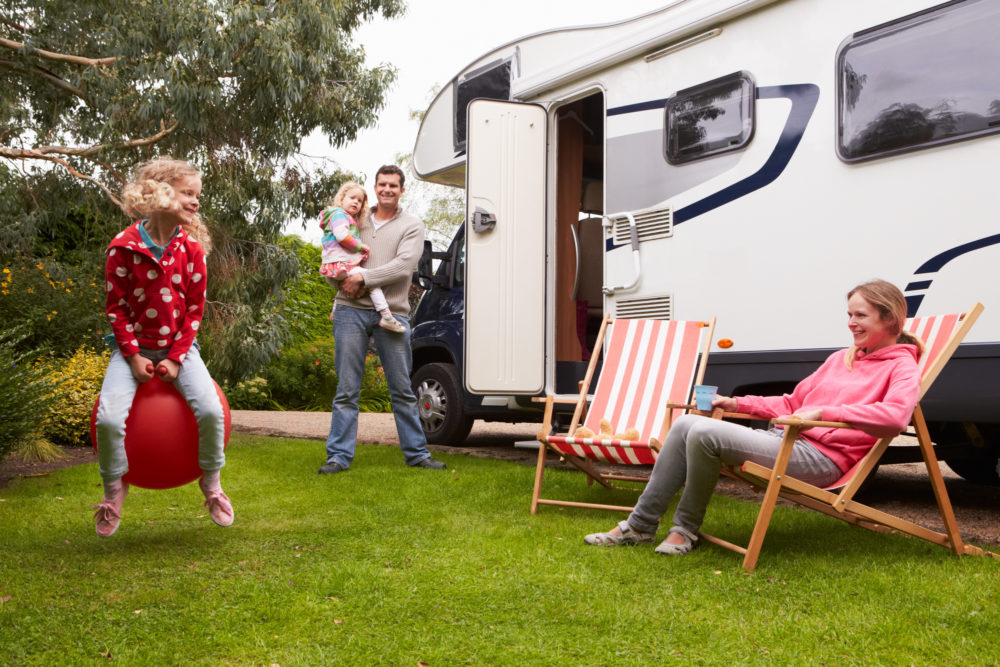 How Did Marcus Lemonis Become Rich?
Most of Marcus Lemonis' fortune comes from his role as CEO of Camping World Holdings. He took on this role in 2006, nearly ten years before the company went public, and has since earned around $20 million from it alone.
This number doesn't include his work with companies like Good Sam Club and Gander Outdoors. He works as CEO of both of these smaller companies and runs Marcus Lemonis LLC. Lemonis earns income from The Profit as well.
Marcus Lemonis promotes a business model known as the 3 Ps, or People, Process, Product.
The first "P" stands for People and relates to Lemonis' belief in putting the right people in the right roles. The second "P" stands for Process and relates to his belief in selling products that meet the market's needs. The third and final "P," which stands for Product, focuses on a business' product line and if it is "practice, purposeful, and profitable."
How To Contact Marcus Lemonis
There are a few different avenues to get in contact with Marcus Lemonis. He is known to respond to Twitter messages tweeted at his profile @marcuslemonis.
It's also possible to send Lemonis a message on his Facebook Page, following the link:
https://www.facebook.com/marcus.lemonis/
Other options include searching for his name on LinkedIn and Instagram and trying to message Lemonis on those sites. One might also reach out through his television show, The Profit, hoping to feature on one of the episodes.
Lemonis' official website, www.marcuslemonis.com, also has a "Submit your business plan" section. There, it's possible to compose a message targeted at advertising a business plan to Lemonis.
Is Camping World Privately Owned?
Camping World is a publicly-traded company. This means there is no single owner. But, Marcus Lemonis does own around 550,000 shares, approximately 45.6% of the company. He is the largest single shareholder.
FAQs
Can you camp at Camping World?
There are a few locations around the country where it is possible to camp at Camping World. But, generally, you can't camp at any Camping World location.
In the past, the company allowed RVs to spend up to one night in their parking lot and even had hookups for drinking water and sewage. It's best to call ahead and ask an individual location what their overnight policy is.
Who owns Camping World Stadium?
The city of Orlando, Florida, owns the Camping World Stadium in Orlando. It's in the West Lakes neighborhood of downtown and opened in 1936. Previously, it was known as Tangerine Bowl and Florida Citrus Bowl. It took on the name Camping World Stadium in 2016.
Is Gander RV the same as Camping World?
Camping World owns Gander RV. It used to be known as Gander Mountain but rebranded as Gander RV & Outdoors. Camping World purchased Gander Mountain in 2017 for $35.4 million after the company went bankrupt. The company focuses on RV sales and some outdoor products today.
Is Marcus Lemonis an investor of Camping World?
Yes, Marcus Lemonis owns around 550,000 shares of Camping World stock. In 2022, he purchased $1 million in shares after the company lost nearly 43% of its value.
Has Camping World changed its name?
No, Camping World has not changed its name. But, after buying Gander Mountain in 2017, it reopened several of its failing stores and rebranded them as Gander Outdoors.
How much do Camping World employees make?
The pay at Camping World ranges from $11 an hour to $25 an hour, depending on the job. The Service Technicians make the most while sales staff are at the lower pay range.
Has Camping World lost business?
Camping World has lost some business in recent times, due to higher supply chain costs, inflation, less RV demand in part to the COVID-19 pandemic, and poor publicity because of scandals related to Marcus Lemonis' The Profit.