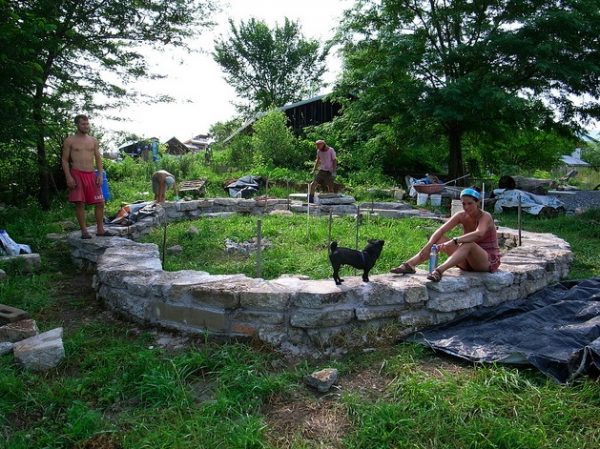 Ziggy (Brian Liloia) let me know about an upcoming work exchange opportunity coming this summer at the Dancing Rabbit Ecovillage. Ziggy and a few others are building a 350 square foot cooperative kitchen.
It will be built with a roundwood timber frame structure and straw bale and cob walls. Those who partake in this project should get some good first hand experience with several truly sustainable building techniques while being fully immersed in life at Dancing Rabbit. Thanks again for the tip Ziggy!
Learn more about this work exchange opportunity.