In my opinion Abel Zyl Zimmerman builds the most unique handmade tiny houses you'll find. They have distinctive curved roofs, hand crafted wood details, custom metalwork, and handmade windows & doors.
There's no typical tiny house design coming out of his shop, but when you see one of his homes you instantly know it's a Zyl Vardo due to the amazing woodwork and the artful natural wood clad design. His use of shingles, contrasting curves & angles, and accent colors also contribute to his home's unique style.
To fully experience a Zyl Vardo you have to step inside where the woodwork and care for detail just gets better. You can also get a much better look at the custom cabinets, windows, and doors.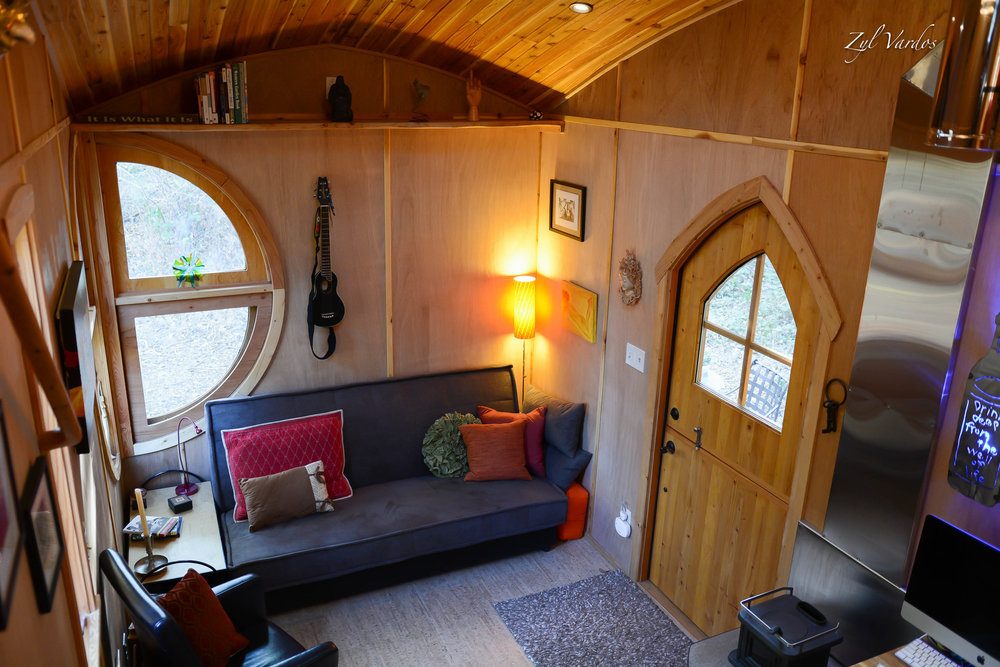 Abel has been building tiny houses since 2007 and is one of the most experienced builders and prominent leaders in the tiny house movement. His woodworking and construction experience go back farther to 1991. He's also a founding member of the American Tiny House Association.
His workshop is located in Olympia, Washington and he can ship houses anywhere in the continental USA.
To see more visit the Zyl Vardos website and follow them on Facebook. All imagery copyright Zyl Vardos website.