Once upon a time, it was assumed that an RV was just a way to get from Point A to Point B. Comfort was not always part of the equation – you were just trying to travel without the expense of a hotel.
But the RV has come a long way since those early days. Today, comfort is an essential component of RV travel. Whether it's you taking a break from driving down the highway, or a space for a friend or family member to kick back while you are at the wheel, there are many choices when it comes to seating inside your RV.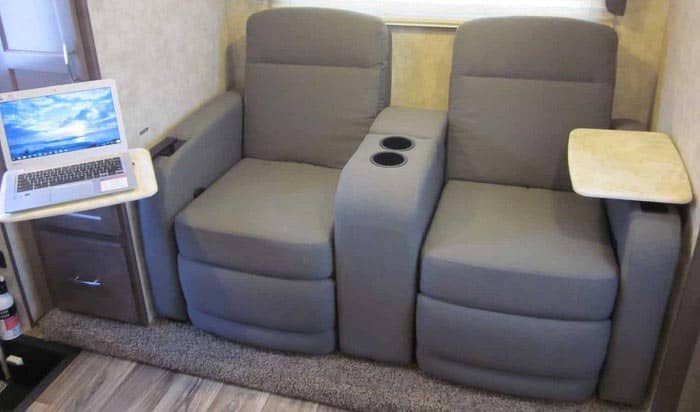 Source: solutions.chep.com
Buying Guide
What to consider when choosing an RV recliner: Take your time, shop around, read reviews, try to shop in person if possible.
Determine the appropriate size of recliner to choose: You want the appropriate size furniture for your RV. Take measurements of the furniture currently in your RV to get an idea of the size you will need when you upgrade.
Types of recliners built for RVs: There are cockpit chairs for the front, other 1-person recliners, loveseats, and couches. The latter two can come in the "wall-hugger" form, which means they can be put close to the wall and will fold forward when reclined rather than backward. This allows the user to fully recline, and maximize the space in front of the recliner when upright.
Fabrics that recliners come in: Like furniture for your house, RV furniture can be made of cloth, vinyl, or leather. You can match the furniture with your personality or preferences. Keep the climate in mind as well. If you will be spending much of your time in warm places like Florida, stay far away from leather recliners. On the other hand, if you will be doing a lot of winter travel, leather will be perfect.
Standard RV recliner features: Most recliners feature cup holders and the ability to fully recline.
Special RV recliner features: In today's highly-connected world, many customers expect USB ports and fold-out table tops so they can connect their favorite devices as they relax.
Buying Recommendations
Best Budget RV Recliners
RV furniture is a lot like regular home furniture – you can get basic things or luxury items that have lots of added features. If you're a new RV owner that had to put a lot of time and effort into acquiring your RV, you may be more cost-conscious when it comes to adding furnishings. Take heart, there are options available to you.
1. Thomas Payne Euro Recliner –
Editor's Pick
Best Premium RV Recliner
Willing to spend a little more and splurge on a high-quality and sophisticated recliner for your RV? Check out our favorite pick.
1. Thomas Payne Heritage Series Cobble Creek Swivel Glider Recliner –
Editor's Pick
Best RV Recliners For Small Spaces
Just because you might have limited space in your RV, it doesn't mean you can't relax comfortably.
1. RecPro Charles RV Swivel Glider Chair –
Editor's Pick
2. RecPro Charles Collection Wall Hugger
Best RV Loveseats, Sofas, and Wall Huggers
How about that "living space" in the middle of the RV? Behind the cockpit and in front of the bedroom and kitchen, you have some space that would be great for more furniture. Most people with RVs are traveling with family, who will need a nice, comfortable place to relax. There are plenty of options here as well.
1. La-Z-Boy Camper Double Recliner Couch Theater Seating –
Editor's Pick
2. RecPro Charles Double RV Wall Hugger Recliner Sofa RV Loveseat
3. RecPro Charles Powered Double RV Wall Hugger Recliner RV Loveseat
4. Camper Comfort RV Theater Seat Recliner
5. Lambright RV Elite Wall Hugger Reclining Sofa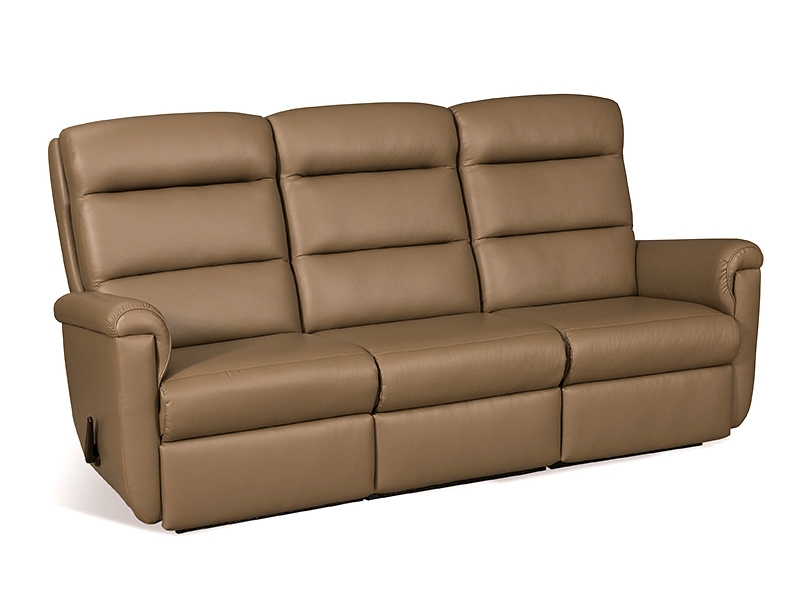 Source: braddandhall.com
Class and sophistication may be the first things that come to mind when you look at the Lambright RV Elite Reclining Sofa. Ample space and high back offers support and room for one person to stretch out or for entertaining.
Final Thoughts
As you can see, the reclining furniture options for your RV are as limitless as the number of adventures you can have using your RV. We hope this information is helpful as you furnish your RV for the great adventures and memories you will have with your new RV.
Last update on 2022-11-30 / Affiliate links / Images from Amazon Product Advertising API