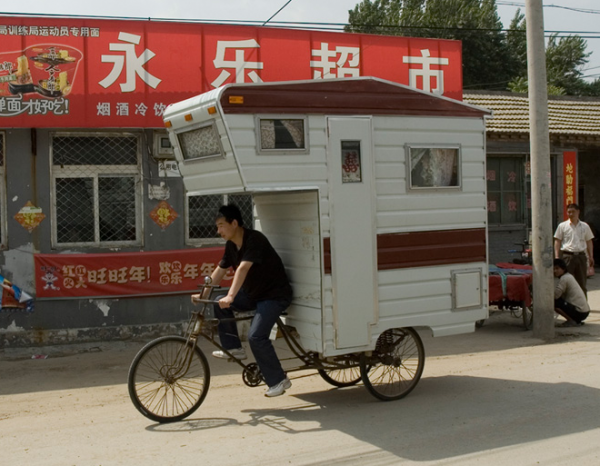 Logan and Tammy over at RowdyKittens found this tiny house on wheels and shared it with me and Kent over at Tiny House Blog. I don't know much about this amazing little bike camper but it sure is inspiring… in an alternative housing kind of way. The photo was snapped by Kevin Cyr, an artist who like many of us appreciates the unusual. Here's a quote from his website:
"In a culture in which people are easily lured by the appeal of status-enhancing symbols, I find beauty in derelict cars and unkempt landscapes. I have always been interested in painting vehicles and scenes that have defined the evolution of the American landscape."
I suspect this little house is a bit on the heavy side but it is evidence that bike mounted tiny houses are not entirely crazy or impossible. Be sure to take look at Kevin Cyr's art and other unusual mobile findings.