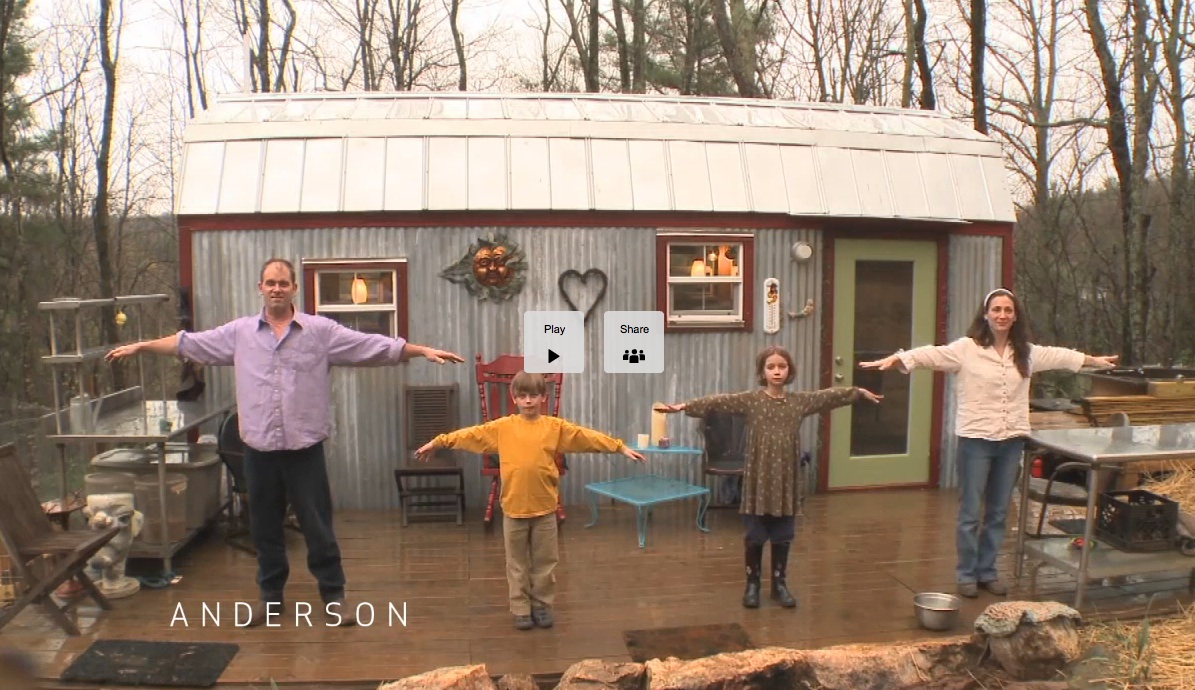 Anderson Cooper has a great story scheduled for Monday April 9, 2012 about a family that is rebuilding their lives by leveraging tiny house living.
Carl and Hari were restaurant owners in 2008 when the recession hit. Like so many small business owners they lost their home when their business failed. Extreme times call for extreme measures so they built a tiny home for $12,000 as a stepping stone to a mortgage-free future. Eventually they plan to build a larger (yet still small) home when they've saved enough money. In the mean time they avoid rent and high energy bills. Their overall consumption is also limited by the physical size of their home – saving them more money.
In 2007-2008 many of us found ourselves trapped in upside-down mortgages or in foreclosure. We had grown complacent and convinced that home ownership came with few risks. Now that the bubble has popped and has little possibility for re-inflation, we now understand the true value of paying our dues up-front instead of mortgaging our futures.
By sharing their story on television, Carl and Hari are showing the world an option the majority may have not considered – an option that values frugality, saving, and financial freedom. If you're feeling the financial pinch yourself, consider extreme downsizing and living simply.
In my book, Tiny House Floor Plans
, I show many examples of tiny houses just like this one. I also just finished a house plan for an 8′ x 20′ tiny house on wheels, which is just one foot shorter than the house pictured below.
You can follow these folks at TinyHouseFamily.com.
Read more about this family at AndersonCooper.com. Photo credit AndersonCooper.com.