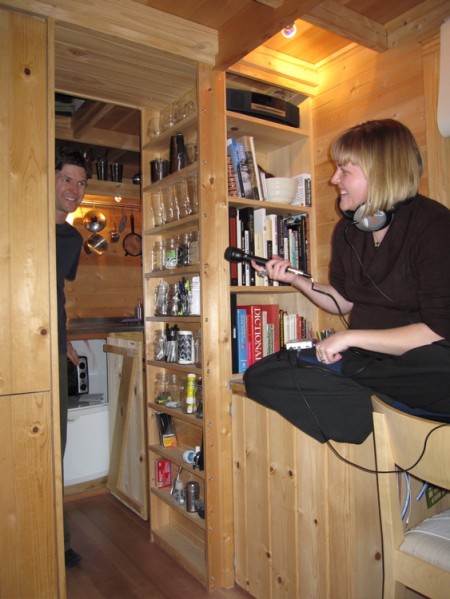 Thanks to Twitter and Stephanie over at Coming Unmoored I noticed that Amanda over at Constructing a Simpler Life posted the text and photos of an interview she recently had with Jay Shafer at his tiny house in Sebastopol, California. Jay is considered by many to be one of the central people of the tiny house movement and is a co-founder of the Small House Society.
Jay has been living in tiny houses of his own design and creation for over ten years and is a great example for many people looking to downsize. You can see the houses he designs at Tumbleweed Tiny House Company. He also sells house plans and tiny books he's written on tiny house design and construction.
Amanda was interviewing him for a project she's working on as a graduate student in photojournalism. Kent Griswold from Tiny House Blog was actually there too and posted a short report on the visit on his blog too.
Get to know Jay Shafer better and read the interview on Amanda's blog. You can also meet Jay in person in Sebastopol at one of his monthly open houses or sign-up for a tiny house workshop at tumbleweedhouses.com. Photo credit Amanda and Kent.