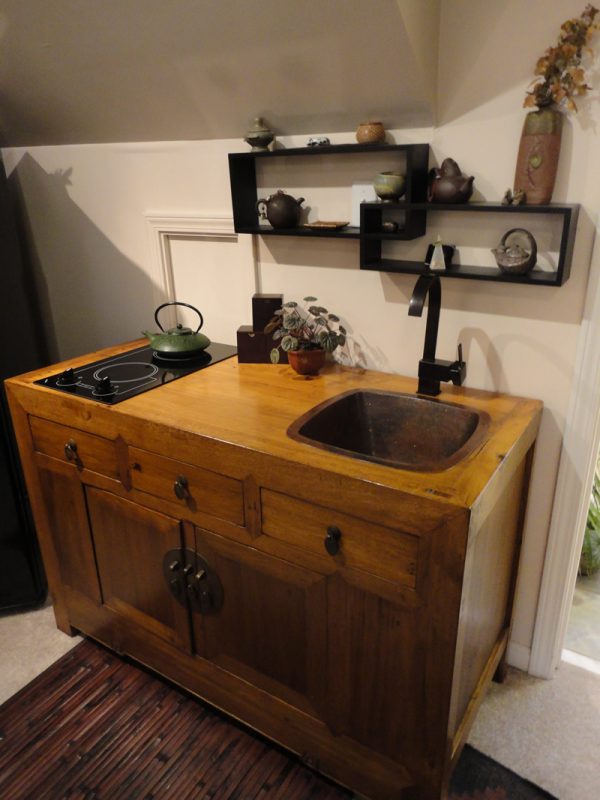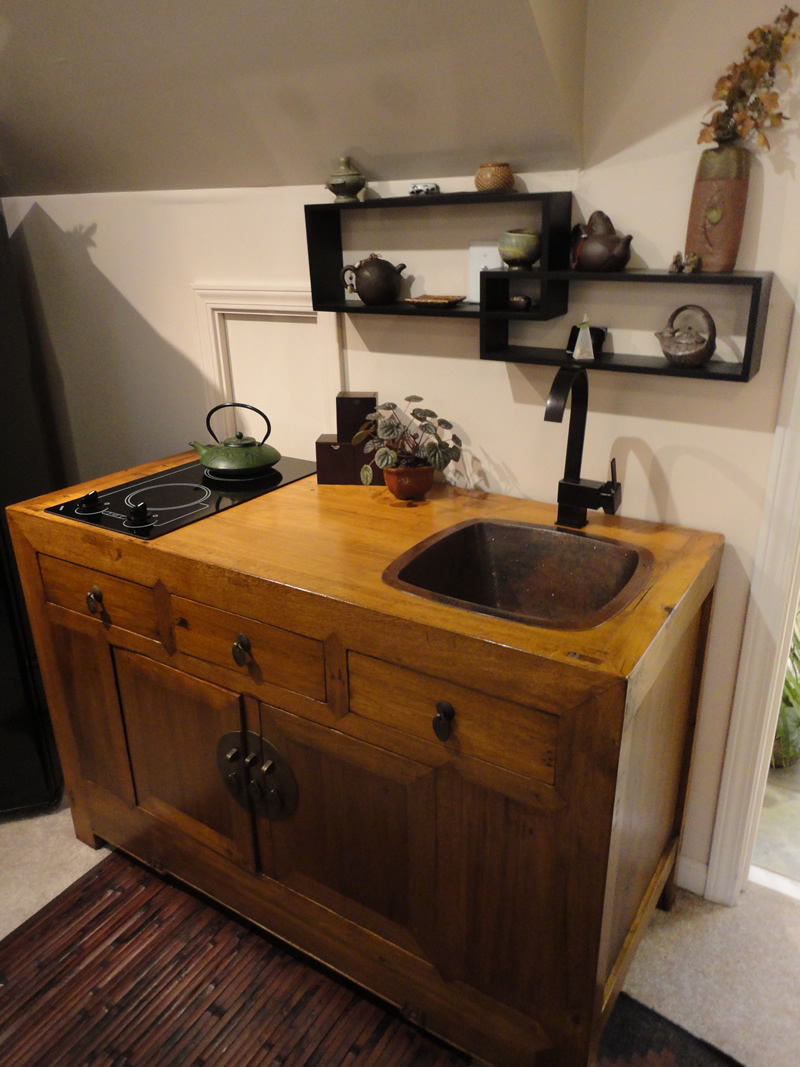 Ron Czecholinski saw my recent post on Complete Mini Kitchens and shared one that he built from some antique furniture. The only thing missing in the main unit is a mini-refrigerator, but as you can see below, that's because a larger one was desired.
If you like the idea of repurposing old furniture and prefer an eclectic style, this may be another route to go. You may still be able to save a bit of carpentry time since the cabinets are already built, and making modifications wouldn't necessarily be that tough depending on the original cabinets. For example, I'm not sure a mini-fridge would fit in the lower cabinet in Ron's kitchen, those doors look a bit on the small side. So by selecting that specific cabinet you'd also be choosing another route for the refrigerator.
Some of your room placement choices would be a bit more limited than going the custom route too, since the size and shape of the cabinet would need to be factored-in. You'd probably want to acquire the cabinets first and design them into the space from the start, avoiding regrettable compromises later.
Thanks for sending this our way Ron! That center piece looks like it was built as a kitchen from the start – nicely done.
Also stay tuned for more projects from Ron. Here's what he told me:
"The community project in Asheville, NC moving forward and will be building 10 houses, 400 sq. ft and up. I am designing the houses to also be available as a custom kit using SIPs."
You can follow Ron's small home community progress and news of these future kit homes at Habitat Re-Imagined and  DIY Home Building.