This 217 square foot tiny house was built by Baluchon, a tiny house company in Nantes, France. I really like the way the white walls and different woods work together to brighten and define the space.
It has two lofts, and an unusual design feature there too. One loft, accessed by stairs, is more like a living room with a small low-ceiling bedroom below it. This lower room might be the perfect bedroom or playroom for a child. The other loft has a large bed and is accessed by a ladder.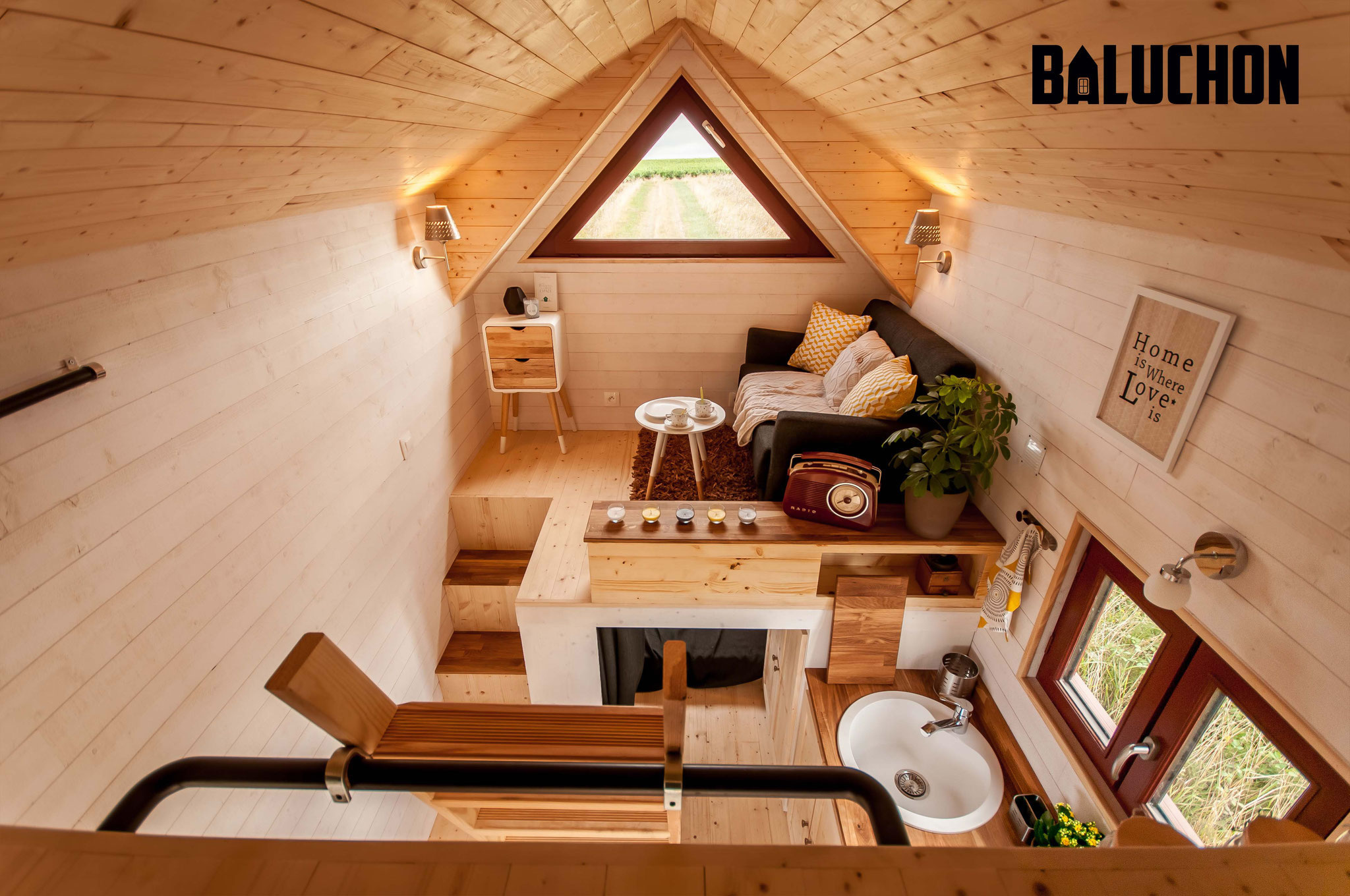 The bathroom has a composting toilet and shower. The kitchen is split into two parts, one at each end of the house. One side has a small round sink and the other has a longer countertop and a cooktop. It seems one side if for cooking and the other for clean-up. Between the two sections is a dining table.
Learn more about L'Odyssée Tiny House.