I just finished a new tiny house book. The book is titled, 101 Tiny House Designs – The Ultimate Collection of Tiny House Design.
101 Tiny House Designs is over 400 pages and available as an ebook and in print.
BUY PRINT COPY
BUY PDF EBOOK
Want to see what's inside the book? Here's a video where I show you exactly what you get.
101 Tiny House Designs is a book of ideas and illustrations for tiny house dreamers. Designing tiny houses is a balancing act, especially for the smallest homes. Each house is the result of a series of choices and compromises.
Inside you'll find 101 design concepts from 12 to 32 feet long. You'll see a variety of styles, layouts, themes, and common patterns.
If you're designing your own home you can use the ideas here as building blocks to compose your ideal tiny house.
The Author, Michael Janzen, has been designing tiny houses since 2007. You can see more tiny house design at TinyHouseDesign.com.
BUY PRINT COPY
BUY PDF EBOOK
Sample Pages Below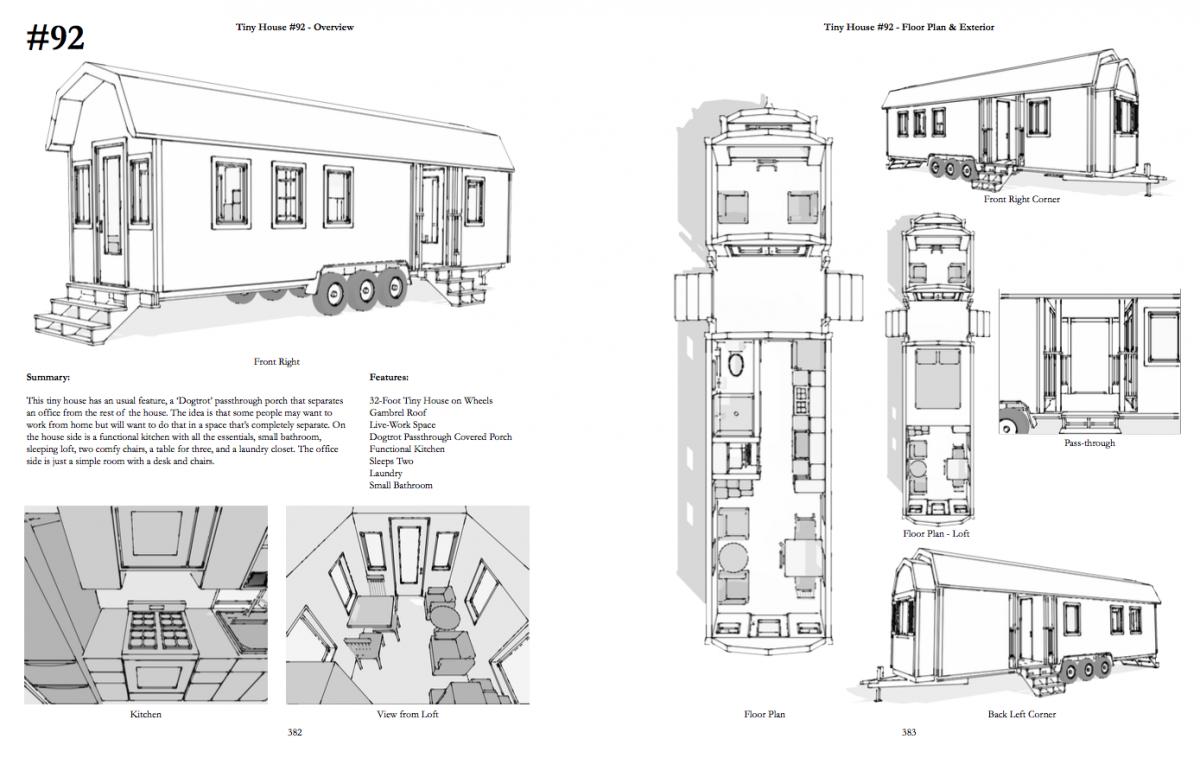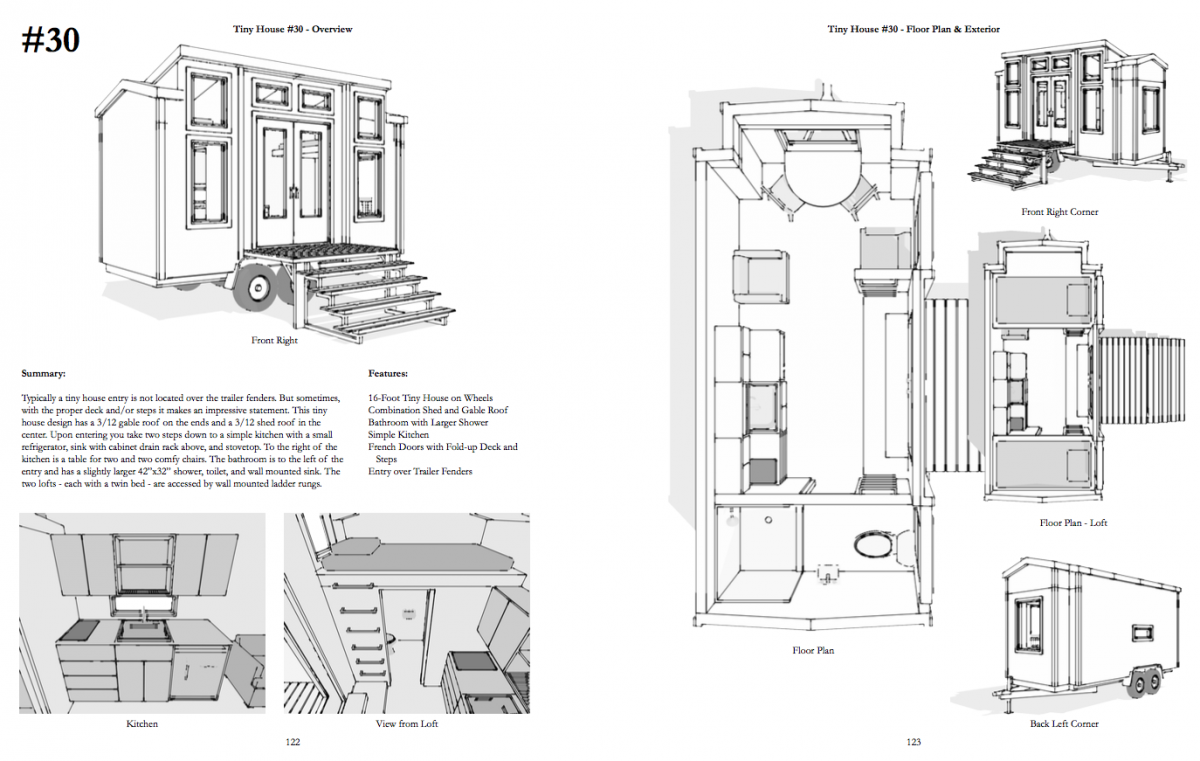 BUY PRINT COPY
BUY PDF EBOOK