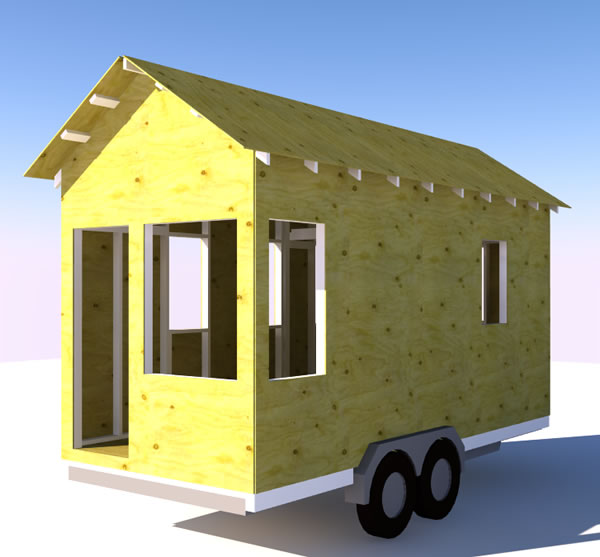 A few months back Pix asked me if I could make a couple small changes to one of my tiny house plans. I normally don't do custom design due to a lack of time but this time the changes sounded simple so I made an exception. Pix is now building that tiny house and the walls are up.
The house is 18-feet long, has big picture windows up front, a 2×6 floor, and a shallower pitched roof for bit more head room in the loft. I'll put the finishing touches on the house plans and add them to my tiny house plans page soon.
In the mean time be sure to follow the progress on her facebook page. I'll also post updates here for those that don't facebook. Read about her progress at her blog too.
Great work Pix!