Samantha and Robert built their 24-foot 204 square foot tiny house on weekends over 14 months – and WOW! Material cost was $30,000. Nice!
Judging from the incredibly high quality of the house, they've got a lot of sweat equity in their home. Just check out these interior details.
This is a great example of how an owner-built tiny home can not only compete in style with the professionals – but at a lower price plus pride in completion.
The bathroom is incredible too. I love how the dark wood flooring extends into the bathroom.
The shape is super functional. The trailer tongue is below the low end of that long roof – making this much more aerodynamic than most tiny houses. The height of the roof provides ample room in the loft too.
Here's a look at the loft. Those windows should also provide plenty of cross ventilation.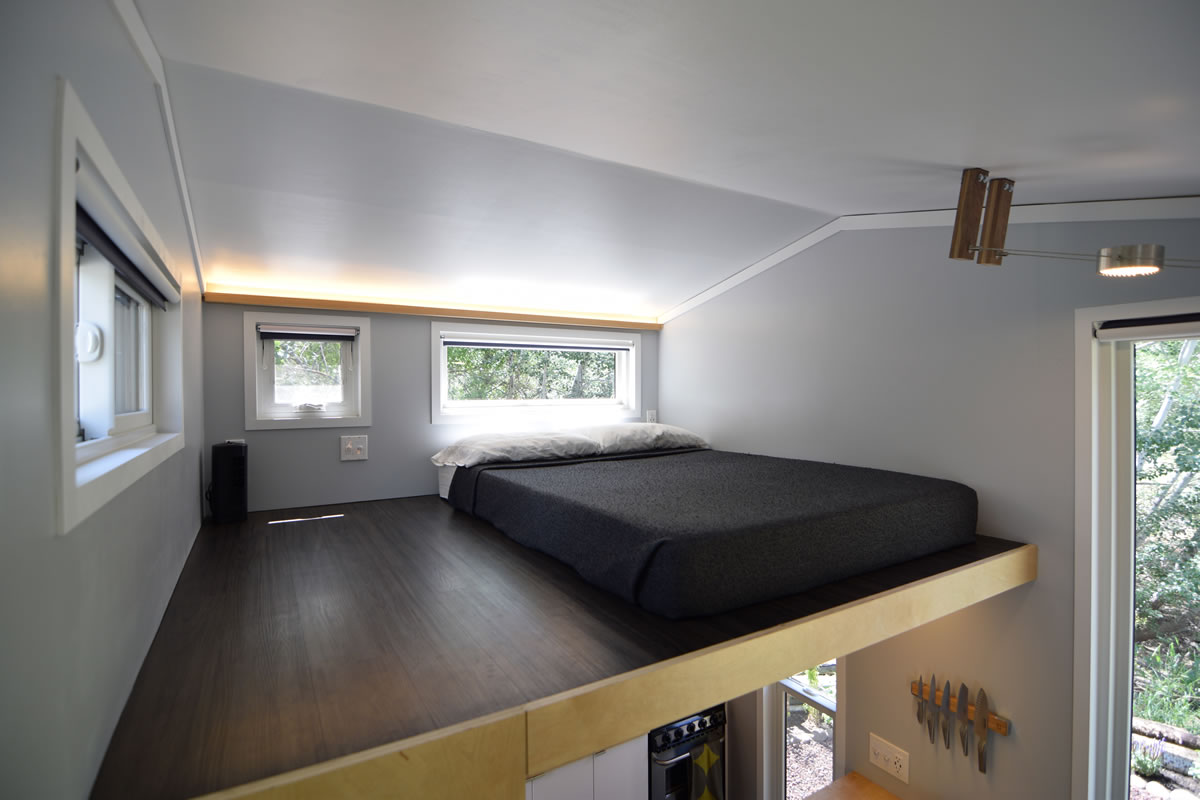 Check out the way they included useful storage in their staircase. Using simple cabinet boxes makes construction easier and there's plenty of room for folded and hanging clothes.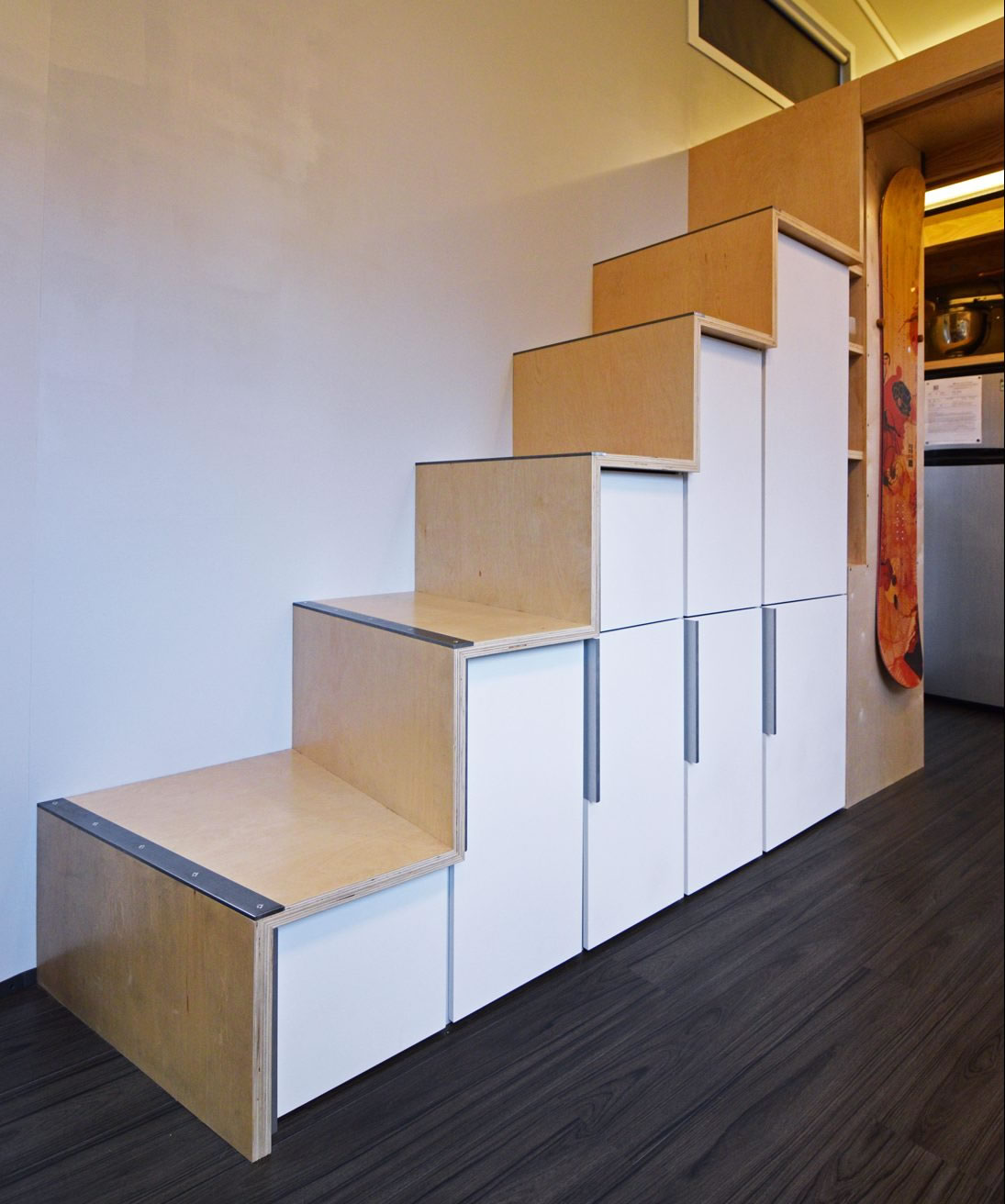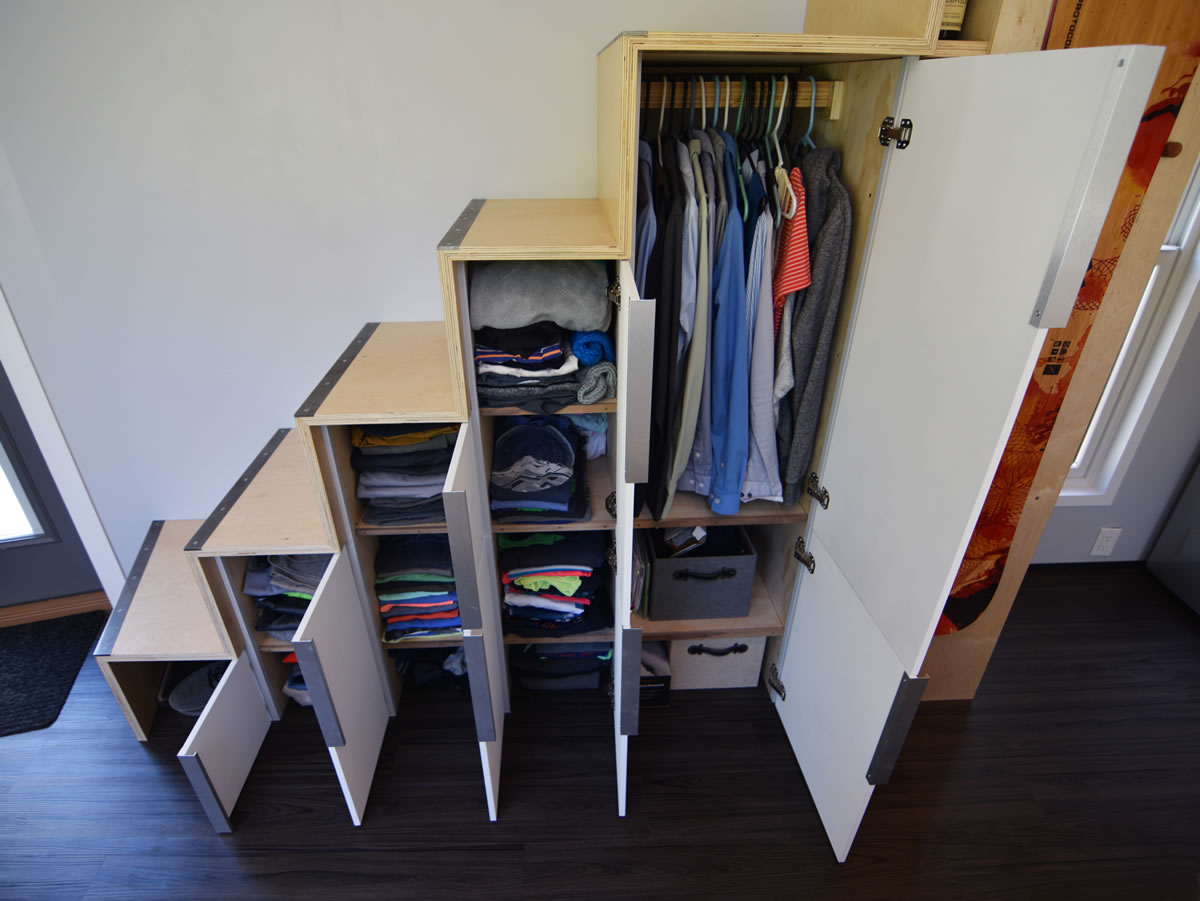 Here are a couple views from the loft. Be sure to notice this subtle detail… the front door is let into the wall at a slight angle.
Also notice the bright clean walls… no wood paneling or plywood here. It sure makes the inside look modern and pristine. I love wood too… but sometimes those bright smooth walls make all the difference in a small space.
These folks spend a lot of time outdoors; so they built a special storage room for their gear.
Learn more about this project on Samantha and Robert's Shedsistence website. They've posted tons of high quality construction photos and videos.
Photos via Samantha and Robert's website. Go there now!