In the first two installments of this brief side exploration into small adobe homes I shared a 500 and 950 square foot design. This third home is only 376 square feet (320 usable) and should be easy to build. Like the first designs – I'm doing these just for fun and thought my readers would like a look.
It's a simple rectangular building with a shed roof – like so many tiny houses on wheels. But this one would be made of adobe and built on a permanent foundation.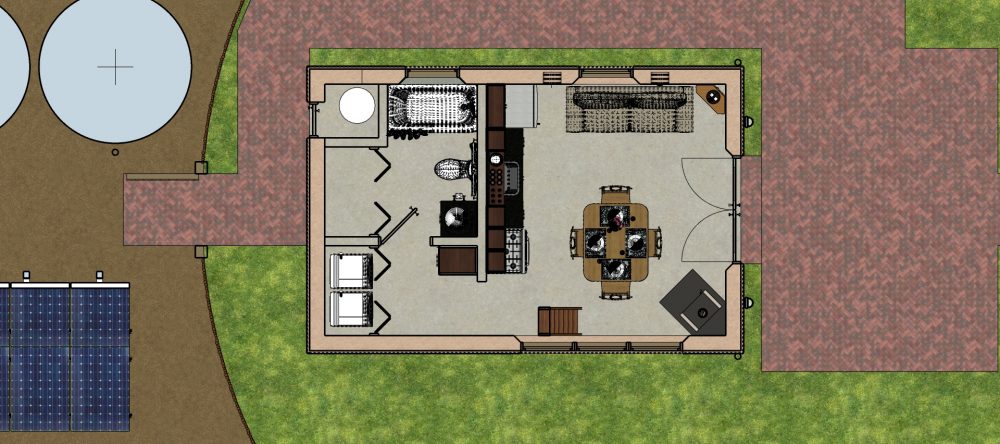 One the lower level is has a living/dining room, kitchen, bathroom, laundry and a closet. The loft has space for a queen or king size bed and some cabinets.
The 540 square foot roof would collect about 4,300 gallons of water each year in Taos, NM – which gets 13-inches of annual rainfall. The water storage tank capacity shown in the drawings is 9,000 gallons.
Heat would come from radiant floor heat and a wood stove. The floor is polished concrete.
If you missed the first two posts and want to know more about Taos Mesa, read the first post. If you want to know more about the benefits of building with adobe, read the second post.
I'll be working on new designs for tiny houses on wheels next, but would love to know if you like seeing small homes on foundations too. Leave any feedback in the comments below.