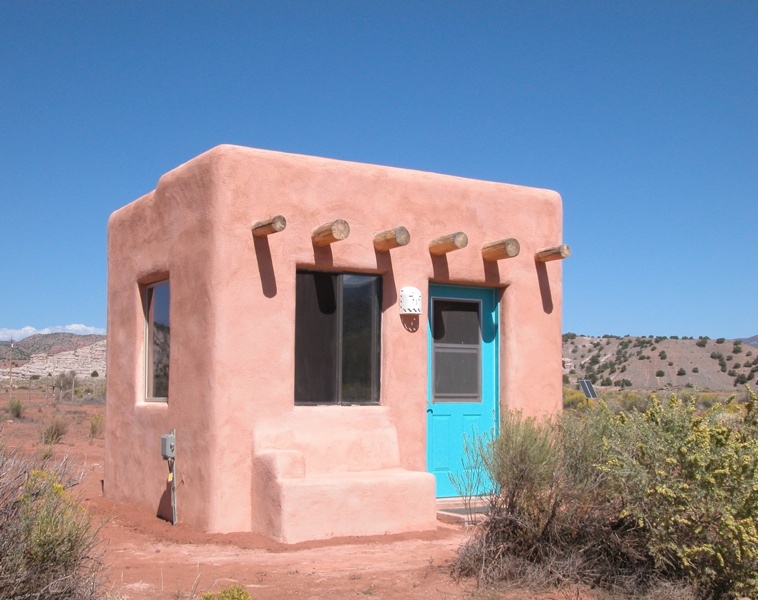 Three months out of the year this is the home of Samuel Gray. This adobe casita located near Abiquiu, NM and in just a few years will be Sam's full-time residence. It measures 12′ by 10′ on the exterior but due to the thick adobe walls has only about 86 interior square feet. He built it for less than $3000 and it's powered by a simple low cost photovoltaic solar system. Continue and read about this Adobe Casita in Sam's own words. There are more photos too.
Here's Sam's description of his tiny home:
The footprint is 120 sq ft (12′ X 10′) but the thick walls reduce the interior living space to 86 sq. ft. That's just enough for a small bed, a fold-down desk, a small kitchen counter and some shelves. The only wood in the structure is in the roof. The inside wall treatment is mud plaster made from white clay which is abundant in the area. The outside is stucco over 2 inches of rigid insulation.

I built it from adobe which was mortared with mud from the building site. The foundation is a 10″ X 10″ collar beam on top of a 20″ X 20″ rubble filled trench. This foundation system provides adequate support for the heavy walls and took only 1 square yard of concrete to make.

The total cost for the casita was a little less than $3,000. I could have saved 1/4 of that by making my own adobes. Soil from the site is ideal for adobe but I had time constraints at the time so I bought them from a nearby adobe yard.

The local power company wanted $12,000 to run a line to me so I built my own electrical plant for $1,902. My homemade system consists of 2 PV panels, 4 golf cart batteries, a charge controller and a small inverter. That provides enough electricity for the casita and the water well. The best part is there's no electric bill to pay.
Thanks for sharing this great little house with us Sam! It's great to come across people making their dreams come true in tiny low cost small homes. Your home is especially well done and an excellent example of how a small space can be comfortable, affordable, and attainable.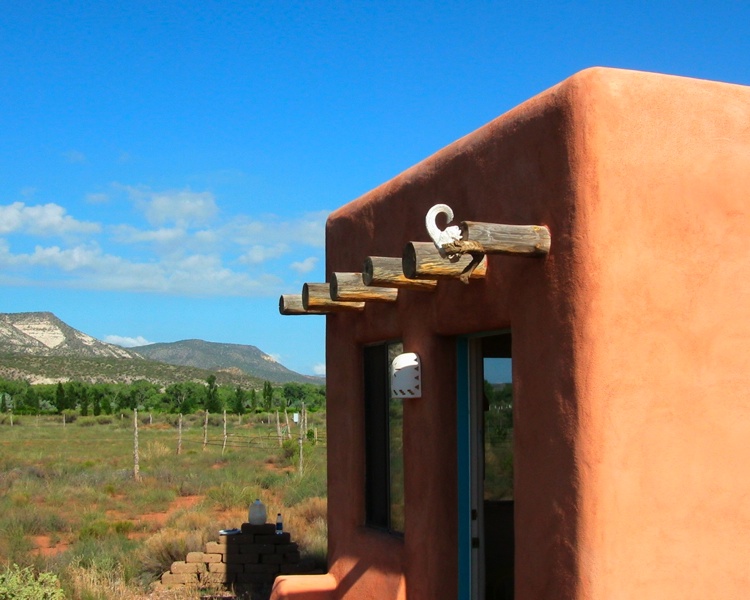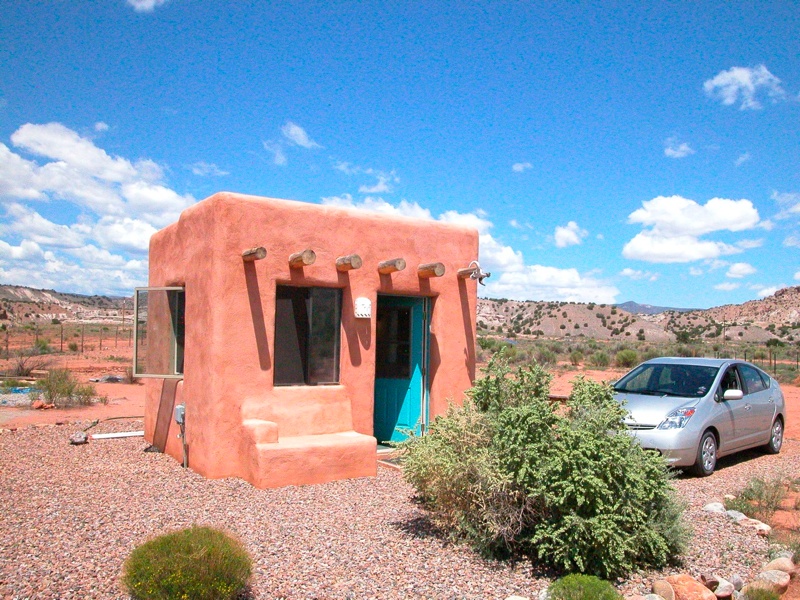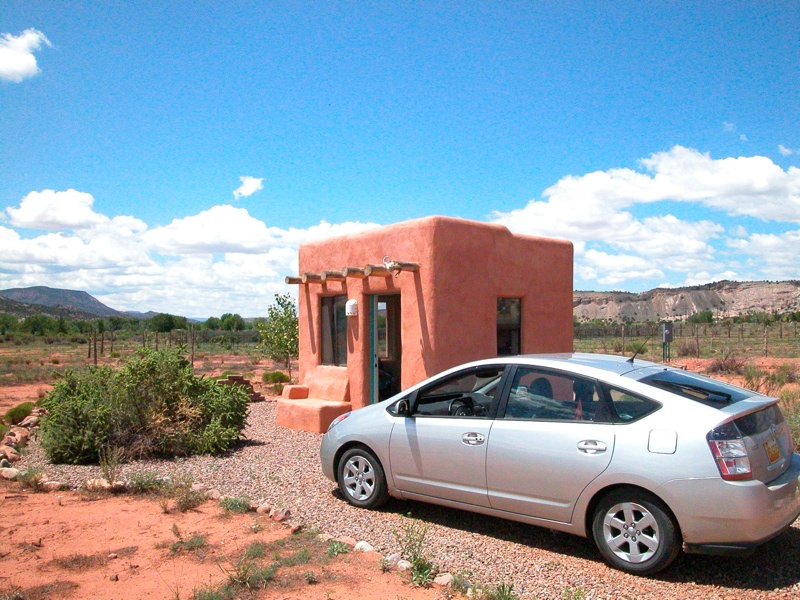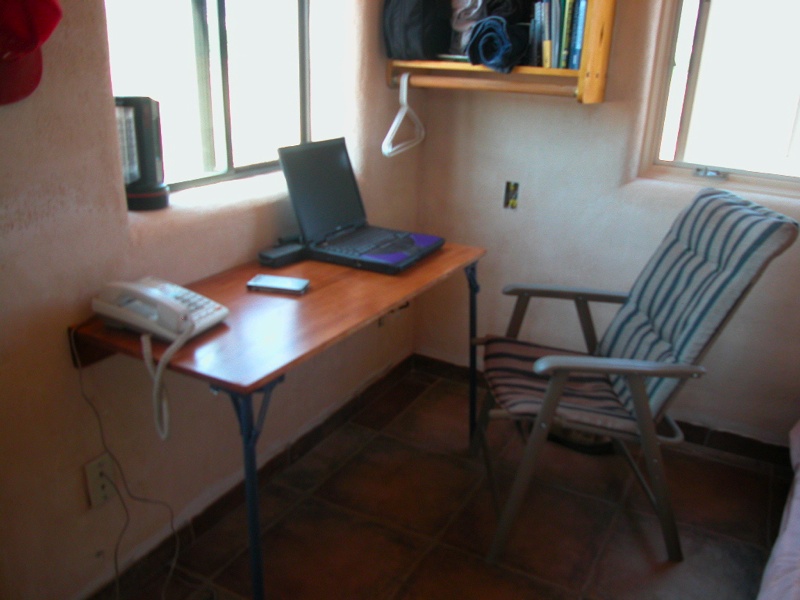 Photo credit Sam Gray.