Derek "Deek" Diedricksen and Peter King were featured on NPR this past weekend. Both Deek and Peter are located in New England. Deek has a book out which I've reviewed in the past, titled Humble Homes, Simple Shacks…, and is also publishing a show on YouTube called Tiny Yellow House. Peter teaches regular workshops in Vermont. Below is a video that features Peter.
Read and Listen to the full story at NPR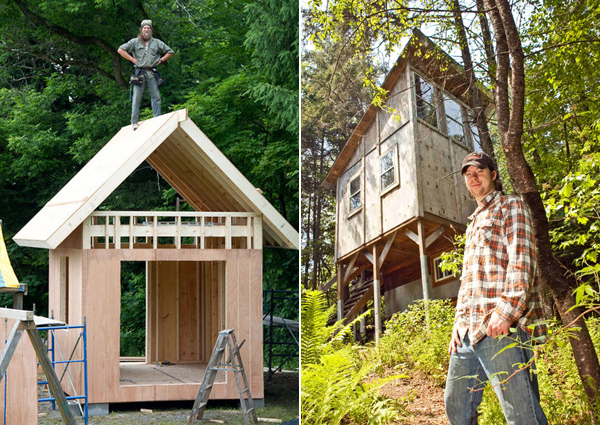 Photo of Peter King by Kirk Kardashian. Photo of Derek Diedricksen by Bruce Bettis.