You might have noticed I've been experimenting with different drawing programs looking for the right tool to draw the illustrations for the house plan book I'm trying to finish up. I don't have a bunch of money to spend on a bunch of Adobe products and I don't have a lot of experience with real CAD programs so I'm definitely bargain shopping in the isles of open source, freeware, and low-cost deals.
Tonight I think I found it; it's called DoodleCAD. I even like the funky name. I also mapped out the contents of the book tonight which I'll share with you all in a couple days. In the mean time below are some drawings that I whipped up tonight using DoodleCAD. They are still a bit rough, for example there are no doors and windows yet, but this will give you an idea of what I'm planning for these house plans.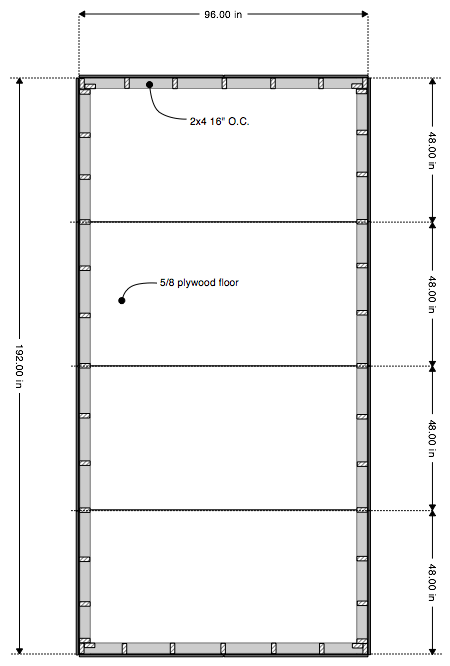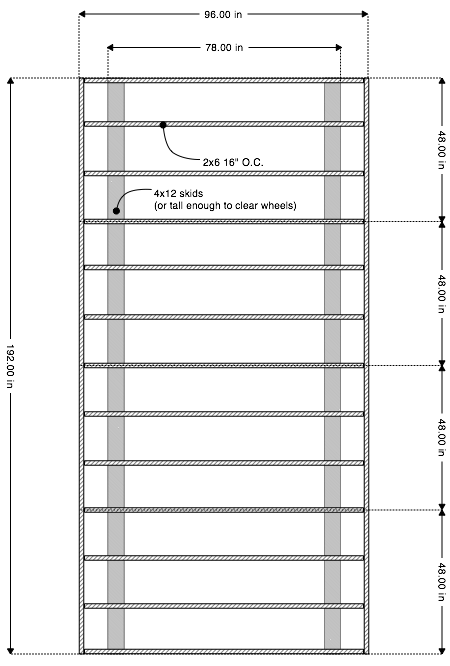 The skids are there to keep the house above the wheel on a common flatbed trailer. 12 inches is a bit much and a 4×12 beam as a skid is probably overkill so you may see some changes there.
The reason I think raising the floor above the trailer bed and wheels is so the house can be detached from the trailer. This trailer optional approach adds flexibility and makes the house a little easier to build. The disadvantage is that the height of the house is shorter than it could be if the house floor were closer to the trailer bed.
I'll keep at it and post more drawings as I finish them up. Feedback is warmly welcomed!