Last Friday I posted news of a tiny house bike trailer built by a fellow named Michael Moore. I was then contacted by another Michael Moore, (also no relation to the movie producer), who lives at Potluck Community Farm which is a community of 13 families in Rougemont, North Carolina. Michael lives in a slightly modified Tumbleweed Mulfinger designed by Jay Shafer.
You will not find this design on the Tumbleweed Tiny House Company website because Michael asked Jay to modify the original 10′ by 16′ layout to 12′ by 20′. Michael also had to make a few more minor changes to satisfy local building codes. Here's what Michael says about his home and Potluck Community Farm:
I first discovered Tumbleweed and Jay Shafer through a Google search for tiny houses in 2004. I subsequently ordered plans for the Mulfinger, (no longer offered on the site), and asked Jay to modify the plans from the original 10′ x 16′ to 16′ x 20′. He did an excellent job with the larger plan. I did have to stretch it slightly to 16′ x 22′ to accommodate state code and made a few other minor changes. With the loft, (ostensibly for storage), it totals about 450 square feet.

It's been over 3 years in the making and I still have a few things to finish up, but I do have all the essentials: heat (wood stove), propane for dryer and stove, and 3K photovoltaic system for electrical. Other environmental aspects include mostly bamboo flooring (some linoleum), 2×6 exterior walls for increased insulation (which is denim), 18″ roof overhangs to shade the summer sun, and Richlite countertops.

And a few notes about our community… Potluck Community Farm. We're located in Rougemont, North Carolina, about 20 miles north of Durham, North Carolina. 13 families share 170 acres. We each have a 3 acre lot, which leaves about 130+ acres communally owned. We have a small pond, an orchard, a number of gardens (both food and flower), and an assortment of ducks, chickens, cows, pigs, sheep, goats, miniature donkeys, 1 horse, and of course, quite a few dogs and cats. About 100 acres is pretty much undisturbed except for walking trails. The land (a former tobacco farm) was purchased in 1990, so next year we will be celebrating our 20th Anniversary. We range in age from teens to 70's, and a plan is in motion to create an "extension" community next door… 10 acres called Elderberry. This will be smaller homes and spaces to allow for aging in place. Some folks from Potluck will join, and new members will be welcome also. I may "downsize" to Elderberry in a few years (I'm 58 now) .

One of the pictures is the view from my front porch, from which I can see the sheep, donkeys, and some of the goats. A great way to greet the morning; life is sweet!
I suspect this story will spark a lot of interest in learning how these 13 families found a way to buy and share a large piece of property… so I've already sent Michael the question. It seems like a wonderful way to buy land and build a sustainable and self-sufficient community.
Michael… thanks for sending us this story and the great photos. It's incredibly inspiring to see and hear you success story. Thanks!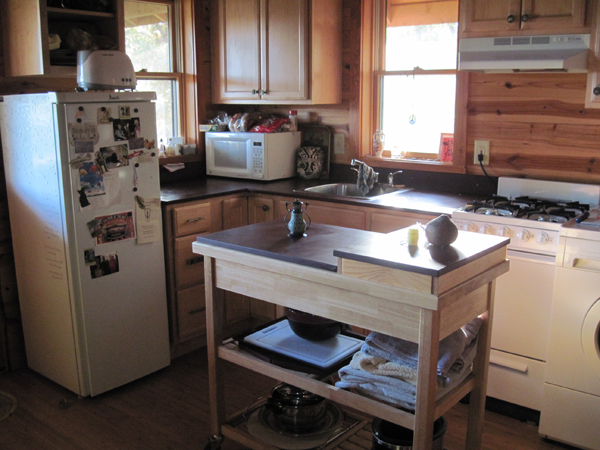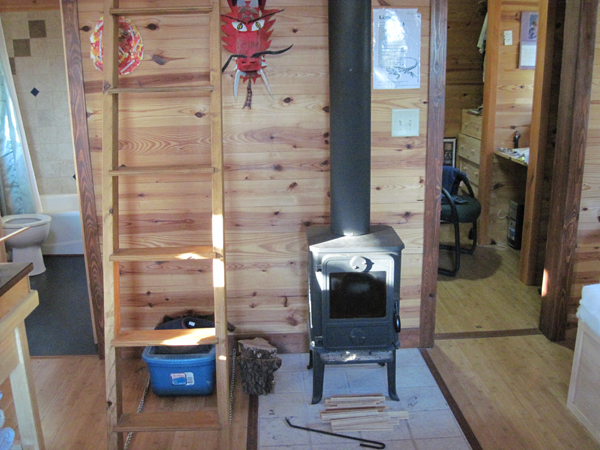 Photo credit Michael Moore.